Trump's America Ignored as Global Leaders Envision the World's Future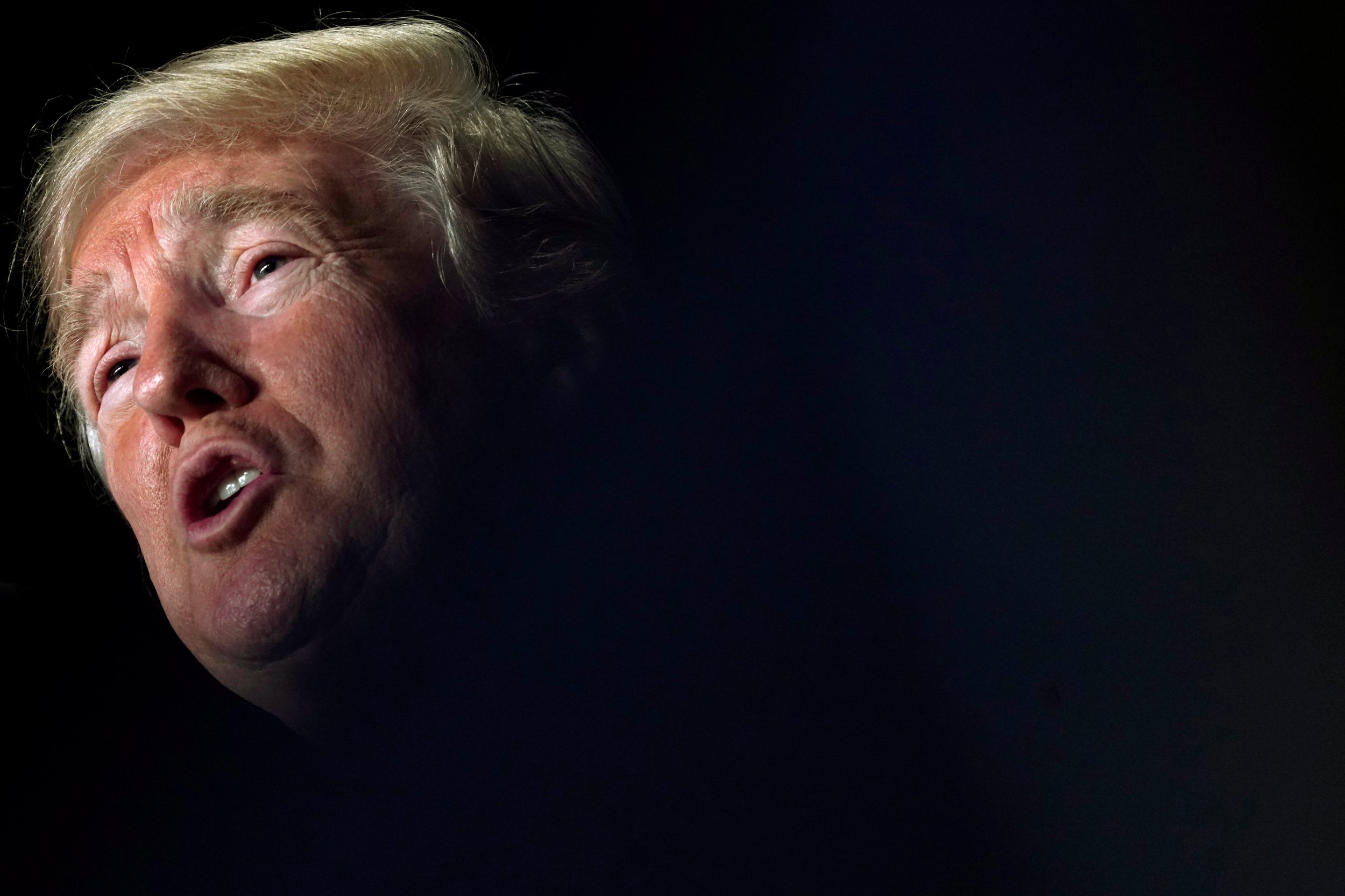 Global elites in politics, media, business and science discussed the world's future for three days and almost entirely left the United States out of their plans.
News reports from the 2018 World Government Summit in Dubai, hosted by the United Arab Emirates this past weekend, scarcely make reference to President Donald Trump or the U.S. World leaders were reticent to discuss Trump directly, instead speaking in a general way about isolationist policies or downplaying U.S. global influence, according to Vox'sZack Beauchamp, who attended the conference.
The few to mention Trump by name included Huffington Post co-founder Arianna Huffington and actor Robert De Niro. The two represented a microcosm of the wide-ranging backgrounds of the summit's attendees, which included astrophysicist Neil deGrasse Tyson, a man who calls himself "the world's first cyborg," and heads of international trade and economic organizations.
The forum is used to discuss major world issues both existential, like happiness, and concrete, like poverty. Speaking about climate change, De Niro criticized Trump's decision to pull out of the Paris climate agreement, saying he "flew here last night from a backward country, a place where science once reigned and lately has been replaced by ignorance," Vox reported.
"I am talking about my own country, the United States of America," De Niro said, according to the Associated Press. "We don't like to say we are a 'backward' country so let's just say we're suffering from a case of temporary insanity."
When asked if she's concerned that the country is "being left behind," Huffington told CNBC's Hadley Gamble that the U.S. has strayed from its founding principles.
"We have a very difficult situation politically, with a lot of decisions that go directly against American principles on immigration, on keeping the American dream alive," she said.
Huffington added that she thinks the U.S. will bounce back. "America is very strong and resilient," she said. "And so I'm very optimistic that, in the end, all these amazing values are going to prevail."
Angel Gurria, the head of the Organization for Economic Co-operation and Development, said Trump's isolationist economic policies were antithetical to advanced democracies, saying they're "an excellent example of the kinds of things we shouldn't be doing," Vox reported.
Adnan Amin, director of the International Renewable Energy Agency, indicated to Beauchamp that world leaders would simply work around the U.S. as they collectively combat climate change. "The U.S. is not the only country in the world," he said.
Other officials were less direct. When the moderator for a panel on the future of trade and globalization asked its speakers about Trump's trade policies and trade, none spoke about him directly, according to Vox. Instead, they opted to discuss anti-trade deals in general rather than Trump specifically.
The snubbing comes two years after President Barack Obama delivered the World Government Summit's keynote address.