Unprecedented Ebola Outbreak Requires 'Drastic Action,' WHO Says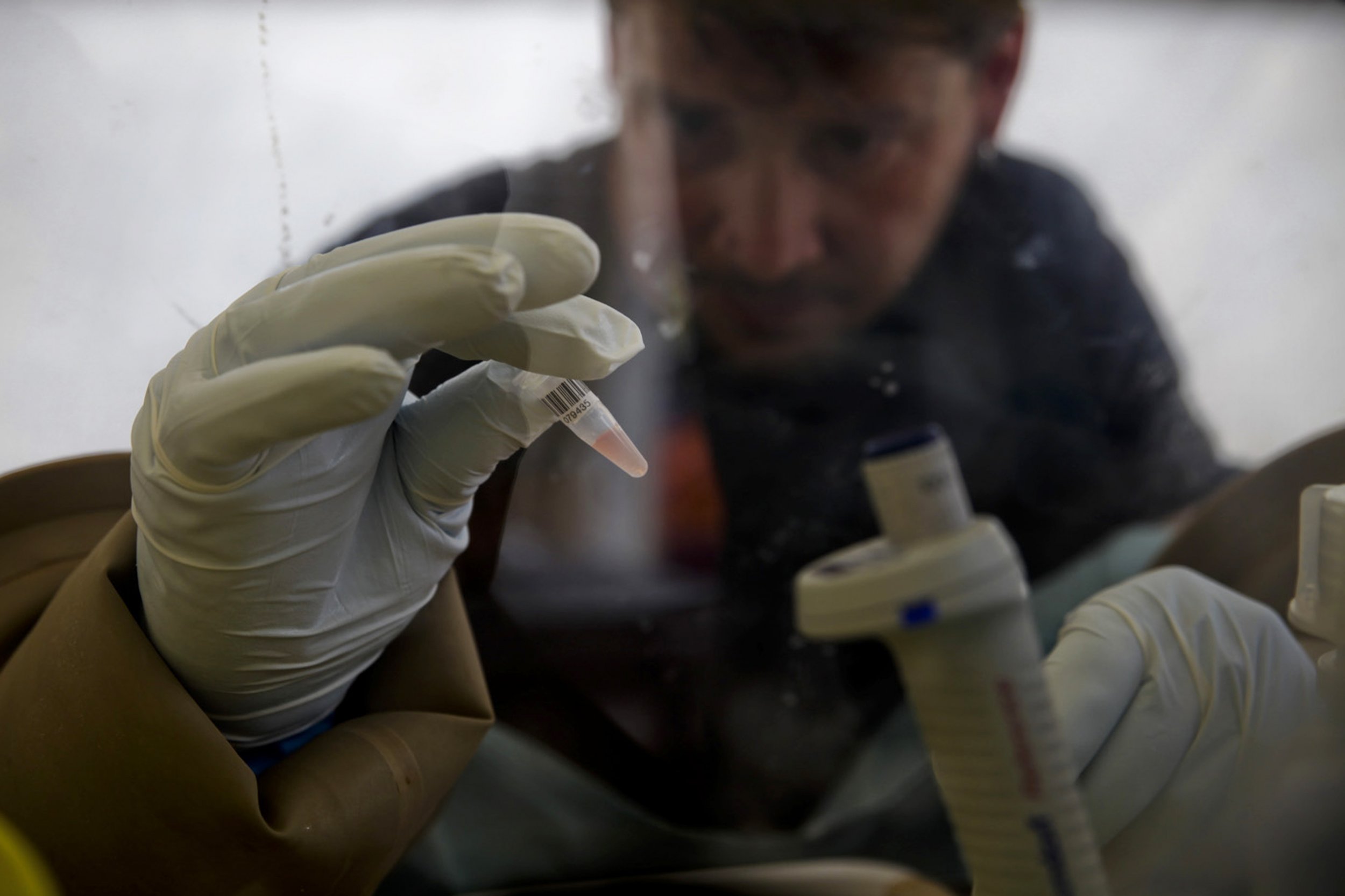 The World Health Organization (WHO) called for "drastic action" Wednesday to address the unprecedented Ebola outbreak in West Africa, and announced it would convene a meeting of the health ministers of 11 countries in early July to develop a response plan to prevent the disease from crossing more borders.
"This is no longer a country-specific outbreak but a sub-regional crisis that requires firm action by governments and partners. WHO is gravely concerned [about] the ongoing cross-border transmission into neighboring countries as well as the potential for further international spread," Dr. Luis Sambo, WHO regional director for Africa, said in a statement. "There is an urgent need to intensify response efforts, to promote cross-border collaboration and information sharing of suspected cases and contacts in line with WHO guidelines, and to mobilize all sectors of the community to ensure unhindered access to affected areas. This is the only way that the outbreak will be effectively addressed."
As of Tuesday, the WHO had recorded 635 cases of hemorrhagic fever, the primary sign of Ebola. In Guinea, Sierra Leone and Liberia, 399 have died from the virus, making the outbreak the largest ever "in terms of the number of cases and deaths as well as geographical spread," the WHO said.
Médecins Sans Frontières (Doctors Without Borders) warned Monday that the epidemic was "out of control" and requires swift action by politicians, aid agencies and religious leaders to contain. The aid organization has treated 470 patients and is struggling to cope, Dr. Bart Janssens, director of operations for Médecins Sans Frontières, told The Guardian.
"We have reached our limits. Despite the human resources and equipment deployed by MSF in the three affected countries, we are no longer able to send teams to the new outbreak sites," he said.