On Friday, World Health Organization (WHO) Director-General Tedros Adhanom stated that Europe has now become the "epicenter" of the COVID-19 outbreak, a respiratory disease caused by the novel coronavirus.
"More than 132,000 cases of COVID-19 have now been reported to WHO from 123 countries and territories. Five thousand people have lost their lives, a tragic milestone," Adhanom said at a WHO news conference at the organization's headquarters in Geneva, Switzerland. "Europe has now become the epicenter of the pandemic with more reported cases and deaths than the rest of the world combined, apart from China. More cases are now being reported every day than were reported in China at the height of its epidemic."
WHO first declared the outbreak of COVID-19 a global pandemic on Wednesday and the virus has continued to spread across the world.
Italy was one of the first European countries to experience the outbreak and currently has over 15,000 confirmed cases. COVID-19 originated in Wuhan, China, which still has the most confirmed cases in the world. According to WHO data, the number of cases has slowly decreased, with only 26 new cases reported on Thursday. On the other hand, the number of new cases reported in Europe continues to rise. According to WHO data, on Thursday, there were 2,313 newly reported cases in Italy, 495 in France, 501 in Spain and 271 in Germany.
Despite the virus originating in China, according to the Chinese news agency, Xinhua, the last two of the 16 temporary hospitals in Hubei, the province where Wuhan is located, closed down as the last group of patients were discharged.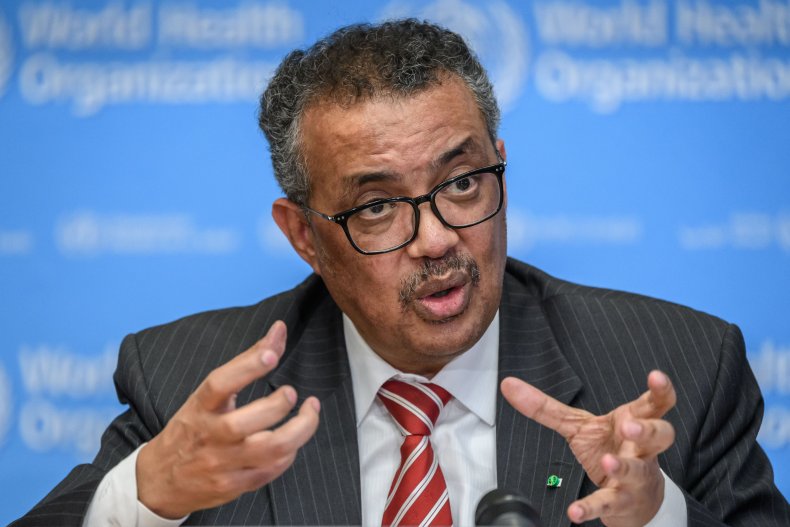 As COVID-19 cases continue to appear across Europe, many leaders of the countries are taking extensive measures to combat the spread. Italy is currently on a nationwide lockdown and Spain Prime Minister Pedro Sanchez recently reported that he plans to put the country on a state of alert.
Nine other countries in Europe have implemented and enforced closed borders, including Czech Republic, Slovakia, Austria, Ukraine, and Hungary. Some other European countries have placed a ban on large public gatherings as a way to limit the spread. A number of European soccer leagues have banned fans from attending games. In Paris, both the Louvre and the Eiffel Tower announced they are closing.
Adhanom announcing that Europe has now become the "epicenter" of the virus comes just days after President Donald Trump announced a travel ban to 26 different European countries.
The ban applies to foreign nationals that have visited any of the 26 countries in the past 14 days but does not apply to U.S. citizens, green card holders or the immediate families of U.S. citizens.