World Health Organization (WHO) chief Tedros Adhanom Ghebreyesus is running for a new term with opposition from his own country instead of another candidate.
Tedros, a 56-year-old Malaria specialist, has the support of the U.S., but his home country of Ethiopia does not support him. He announced his new plans Tuesday to battle COVID-19 while he pitched a case for his new five-year term. He is running unopposed and, according to France 24, it is highly unlikely he will not be reelected.
According to the Associated Press, Tedros faces criticism from the Ethiopian government due to his comments on Twitter and other social media outlets that condemn Ethiopia's blockade of international access to Tigray, which is in a 14-month war.
Tedros, who is from Tigray, called for "unfettered" humanitarian access to Tigray, where the WHO can help people facing severe hunger due to the war. The AP reported that WHO has not been allowed to go to Tigray or to send any aide since July 2021.
Ethiopia's government in a news release on January 14 said they sent a letter to WHO accusing Tedros of "misconduct" after his comments, according to the AP. The government also accused him of "not living up to the integrity and professional expectations required from his office."
Legesse Tulu, an Ethiopian government spokesperson, said on January 24 a WHO official indicated investigating Tedros would be postponed.
"If this is the case," Tulu told the AP, "It really shows the partiality of WHO. It opposes its basic principles of foundation. We still insist on this esteem organization to investigate the case."
Ethiopia also claims Tedros is an active member of Tigray's People's Liberation Front. Tedros did not mention any of Ethiopia's comments during his speech.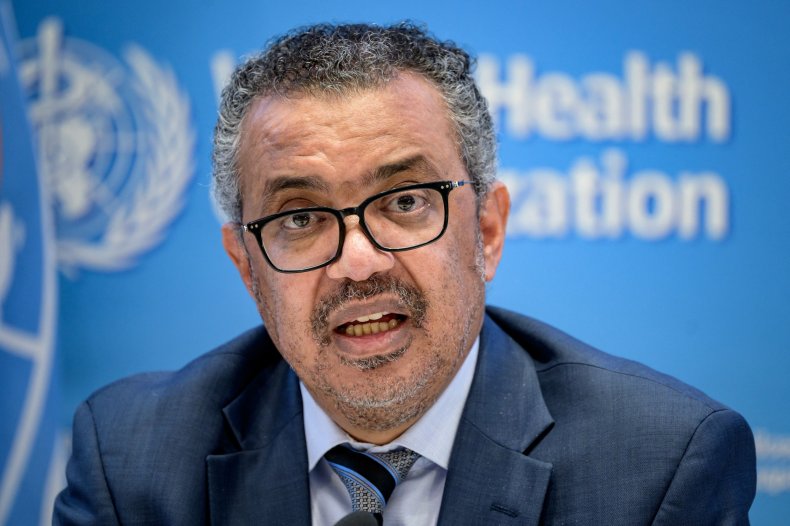 "Five years ago, you, the member states, gave me the honor of my life when you placed your trust in me to lead and transform this vitally important global organization," Tedros said during his speech Tuesday. "I told you then that my priority was to listen. And that is what I have tried to do. I remain completely committed to serving your member states and your people."
Former President Donald Trump criticized WHO over its handling of the crises and COVID-19 pandemic, the AP reported, as well as how they handled the approach with China where the outbreak first emerged.
Many countries have ignored or rejected WHO advice on how to tackle and handle COVID-19 restrictions and keep the public safe. According to the Economic Times, many believed WHO mishandled the pandemic.
Tedros is also calling for vast reform of financing in WHO and warns funding is needed to respond to numerous crises around the world.