WHO Responds to Trump Cutting Funding, Says Response Should Be Evaluated But Focus Is On 'Saving Lives'
The World Health Organization (WHO) acknowledged there will be a time for United Nations member states, including America, to review its handling of the coronavirus pandemic but said now is not that time.
President Donald Trump announced Tuesday he was halting U.S. funding to the WHO. Trump has criticized the WHO for issuing faulty advice to contain the outbreak and said the funding would not resume until an assessment was made to determine the agency's role in "severely mismanaging and covering up the spread of the coronavirus."
WHO Director-General Tedros Adhanom Ghebreyesus did not address every claim Trump made but said Wednesday that when a review does happen, he has "no doubt" there will be areas the agency could improve on. In addition, there will likely be lessons for everyone to learn.
"But for now, our focus, my focus, is on stopping this virus and saving lives," Ghebreyesus said.
A major sticking point in the issue of China's transparency is the information regarding human-to-human transmission. On January 14, the WHO tweeted that Chinese authorities originally found no clear evidence of human-to-human transmission, but those cases were later identified in China on January 23.
Trump claimed that credible information to suspect human to human transmission in December should have prompted the WHO to investigate immediately.
Dr. Michael Ryan, executive director of the WHO Health Emergencies Program, said Wednesday that in January the WHO was "very, very clear" about the possibility that human-to-human transmission could occur, especially in health care settings. He added that throughout the outbreak, the WHO briefed governments and experts about the "developing situation."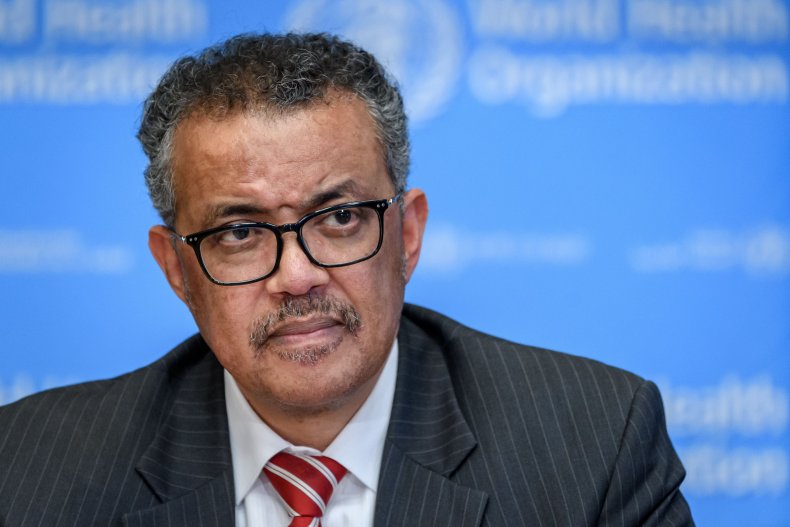 The WHO spearheaded the release of information about the global outbreak, issuing case count reports, providing updates on China's response and issuing recommendations to other countries. Those recommendations did not include shutting down travel to or from China, a decision of Trump's that he said saved American lives.
"The decision of other major countries to keep travel open was one of the great tragedies and missed opportunities from the early days," Trump said during a Tuesday press briefing. "Had other nations likewise suspended travel from China, countless more lives would have been saved."
Since the early days, the WHO's message to the world has been to balance public health measures without fostering stigmas and discrimination. Trump charged that the WHO put "political correctness above lifesaving measures" and failed in its "basic duty" to ensure China was sharing accurate information.
With the gross mishandling of the severe acute respiratory syndrome, or SARS, outbreak of 2002 fresh in their minds, journalists pressed the WHO during briefings about whether it trusted China this time around. Top officials continually rejected the criticism. In January, Ryan told reporters there was no comparison between the two outbreaks and called China "remarkably transparent."
In the beginning, China, where the virus originated, had astronomically higher case numbers than any other country and was praised by the WHO for its mitigation measures. Despite declaring a Public Health Emergency of International Concern in January, the agency said it had "confidence in China's capacity to control the outbreak."
China now has fewer cases than six other countries, while America has more than seven times the number of confirmed cases, the largest outbreak worldwide. Nearly 2 million people across the globe have been infected with the new coronavirus, according to a Johns Hopkins University tracker, and 128,011 have died.
"The WHO's reliance on China's disclosures likely caused a twentyfold increase in cases worldwide, and it may be much more than that," Trump said on Tuesday.
Ghebreyesus called America a "long-standing and generous friend" and expressed hope that would continue. He said the WHO regretted Trump's decision, as the financial support enables it to improve the health of "the world's poorest and most vulnerable people." However, he said its work would continue through the help of its partners to fill the financial gaps.
"This is a time for all of us to be united in our common struggle against a common threat, a dangerous enemy," Ghebreyesus said. "When we're divided, the virus exploits the cracks between us. We're committed to servicing the world's people and to accountability with the resources we're entrusted."