World Health Organization Team Arrives in Wuhan to Investigate COVID Origins Under Cloud of Secrecy
The World Health Organization's (WHO) team of international scientists arrived in Wuhan on Thursday to investigate the origins of COVID-19.
The team members include virus and other expert researchers from the United States, Australia, Germany, Japan, Britain, Russia, the Netherlands, Qatar, and Vietnam.
Two members of the team tested positive for COVID-19 antibodies while in transit and were kept behind in Singapore. The 13 other members of the team will quarantine for 14 days upon their arrival in Wuhan.
The experts, however, will begin their work immediately. During their two week quarantine period, the team will be video conferencing with Chinese health experts.
The WHO team aims to analyze early coronavirus samples and public heath records dating back to last January, when Wuhan and its 11 million residents observed a strict 76-day lockdown from January 23 to April 8.
Wuhan, one of China's transportation hubs, is the first place the virus appeared in the world as people began contracting COVID-19 from the area's food markets that dealt with live animals.
Although it's possible the virus came from elsewhere, the WHO team will begin their investigation in Wuhan.
The investigation has otherwise been shrouded in secrecy as neither China nor the WHO have revealed the mission's plans.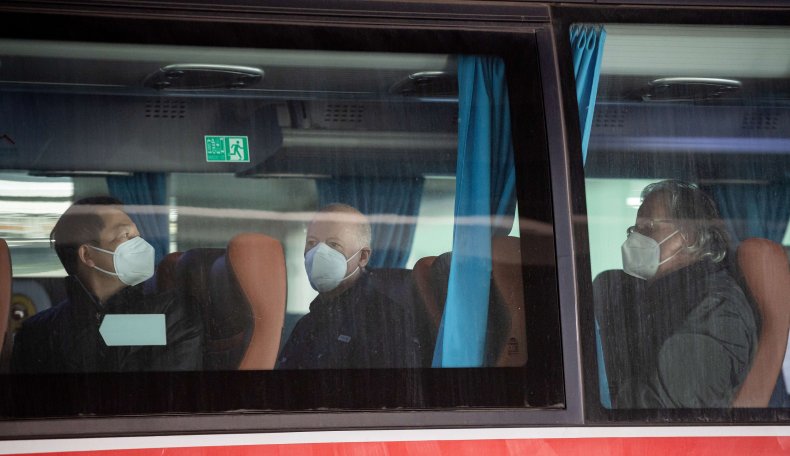 China and its ruling Communist Party previously rejected calls for an independent international investigation into the origins of the coronavirus in April.
Chen Wen, a minister of the Chinese Embassy in the U.K., told the BBC at the time that the investigation would be a "politically motivated initiative" as it would "divert not only attention, it will divert resources."
According to an investigation by the Associated Press, China suppressed independent reports about the COVID-19 outbreak and published little information about the country's search for the virus' origins.
The AP also noted that the government strictly controls all scientific research connected to COVID-19 and prohibits researchers from speaking to the press about their findings.
The investigation comes as more than 92.4 million cases of coronavirus and 1.9 million deaths were reported globally since the beginning of the pandemic, according to data from John Hopkins University.
In China, health authorities reported the country's first coronavirus death since May on Thursday. China's 4,635th fatality was recorded south of Beijing in Hebei province. Officials have since ordered a new lockdown for the area affecting over 20 million residents.
A WHO spokesperson told Newsweek in an emailed statement on Thursday that they don't have any further comments at this time.