On World Hepatitis Day the U.S. is Battling an Outbreak
The United States marked World Hepatitis Day on Sunday, July 28, amid an ongoing outbreak of the Hepatitis A virus.
The national outbreak started in August 2017, with the first reported cases found in Kentucky. Since then, it has reached states across the country, infecting more than 22,000 people and resulting in 13,000 hospitalizations, according to the Centers for Disease Control and Prevention.
Kentucky has been hit the hardest, with 4,777 people infected as of July 2019. Ohio reported the second highest numbers with 3,200 people infected since the beginning of 2018.
Hepatitis A symptoms include fever, jaundice (yellowing of the skin and eyes), fatigue, nausea, and diarrhea.
Unlike other forms of hepatitis, hepatitis A does not usually cause chronic liver disease.
The virus can be spread in multiple ways. According to the World Health Organization, it is most often associated with lack of proper sanitation or access to clean drinking water.
Past outbreaks in the U.S. have been associated with people consuming contaminated food and person-to-person contact.
Prior to the start of the current outbreak, the annual number of Hepatitis A cases reported in the U.S. had been in decline since the late 1990s.
In 1999 the CDC began recommending that children be vaccinated against Hepatitis A during their first year of life.
Between 2000 and 2005, the U.S. cut the number of reported cases in half, from 10,000 to 5,000.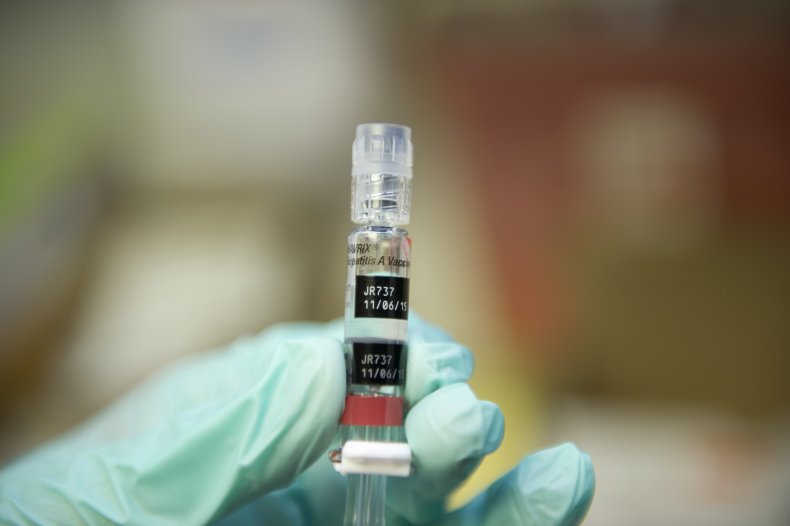 Infection rates continued to decrease after the Food and Drug Administration released the 2005 FDA Food Code, hitting an all-time low of 1,390 cases in 2013.
The code provides guidelines to food service companies about the importance of hand washing to prevent transmission of the "Big 5" food borne pathogens: Salmonella, Shigella, E.coli, Norovirus, and Hepatitis A.
Today, all 50 states have laws requiring that food service establishments display signs reminding employees to wash their hands.
The current Hepatitis A epidemic is different from past outbreaks. In many states, people experiencing homelessness and intravenous drug users are the most at-risk.
Some states, like Louisiana where 406 people have been infected, have set up free vaccination stations in an effort to head-off the outbreak among vulnerable populations.
So far, California and Utah are the only states to have declared the outbreak over in their jurisdiction.
In a report on the end of the outbreak, California attributed its victory over the virus the "monumental efforts" local and federal health departments.
In a tweet to mark World Hepatitis Day, Medicare.gov reminded older Americans to get screened for Hepatitis C, another form of the disease which can cause liver cancer.