World Leaders 'Behaving Like Children' on Climate Change, 15-year-old Activist Warns Summit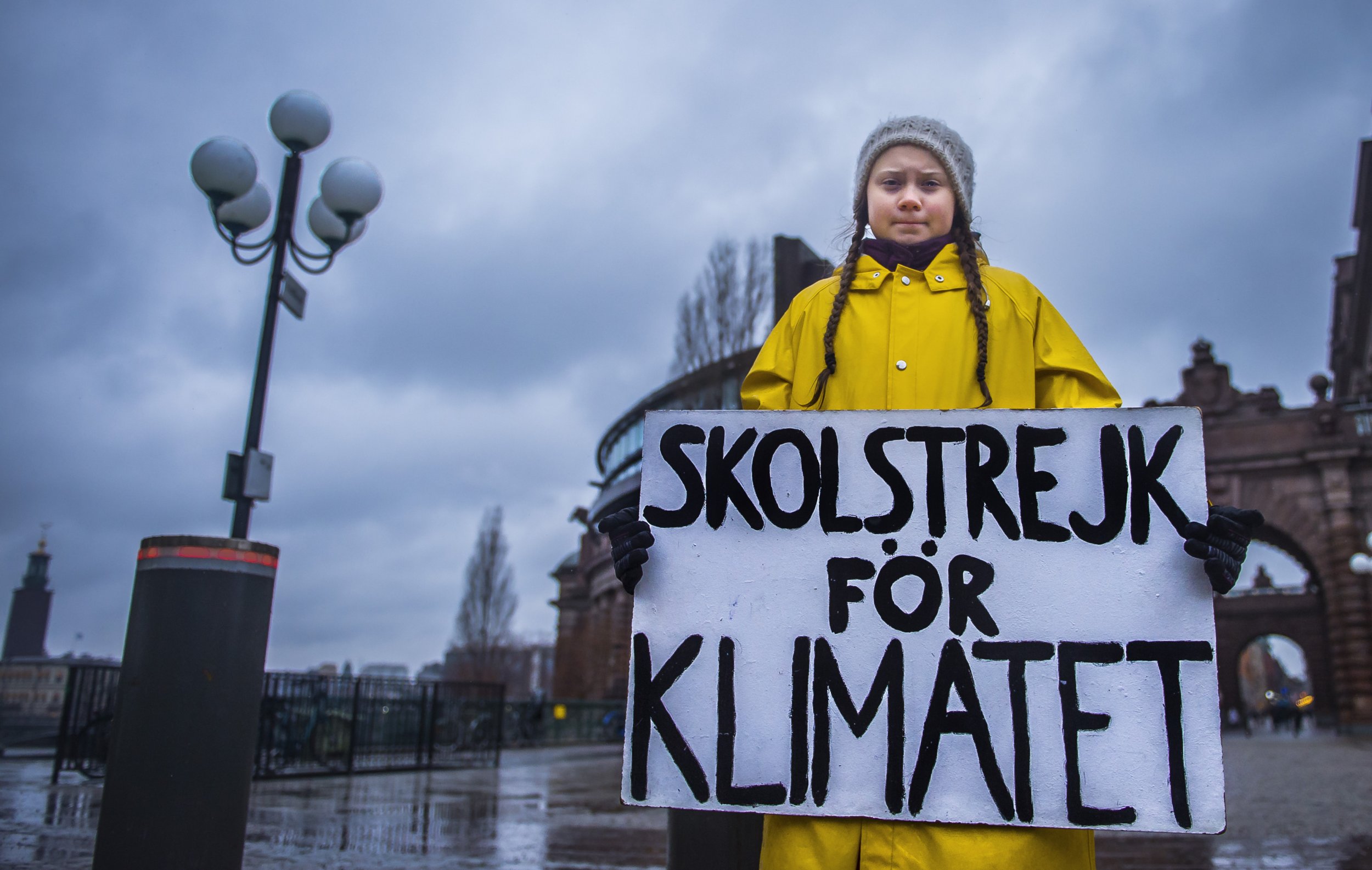 World leaders are "behaving like children" and failing to act on climate change, sleepwalking the world into disaster, a young activist has warned a global summit.
Greta Thunberg, a 15-year-old from Sweden, began a solo climate change protest in August by striking from school. The movement has since grown to include some 20,000 fellow students in 270 towns and cities worldwide.
On Monday, she addressed world leaders and diplomats at the United Nations climate change summit in Katowice, Poland, The Guardian reported.
"For 25 years, countless people have come to the U.N. climate conferences begging our world leaders to stop emissions and clearly that has not worked as emissions are continuing to rise. So I will not beg the world leaders to care for our future," she said. "I will instead let them know change is coming whether they like it or not."
"Since our leaders are behaving like children, we will have to take the responsibility they should have taken long ago," she continued. "We have to understand what the older generation has dealt to us, what mess they have created that we have to clean up and live with. We have to make our voices heard."
The two-week summit has gathered representatives from almost 200 nations to discuss the progress—or lack thereof—on pledges made as part of the 2015 Paris climate deal.
The U.N. has urged nations to commit to action to limit global warming to 1.5 degrees Celsius. Beyond this, humanity will face a far higher risk of devastating extreme weather events. Current levels of global emissions are on course to spur between 3 and 5 degrees Celsius of warming, the U.N. warned.
Thunberg is one of many influential voices urging leaders to set the world firmly on a more sustainable path. On Monday, veteran broadcaster and naturalist David Attenborough told delegates they must act or risk "the collapse of our civilizations and the extinction of much of the natural world."
Thunberg also spoke with U.N. Secretary-General António Guterres on Monday, representing the concerns of the world's younger generations. "What I hope we achieve at this conference is that we realize that we are facing an existential threat," she explained.
"This is the biggest crisis humanity has ever faced. First, we have to realize this and then as fast as possible do something to stop the emissions and try to save what we can save."
Addressing attendees Tuesday, Guterres said the younger generations will help provide the impetus needed to break climate policy inertia. "Our younger generations will have to help drive, and complete, the work we start today," the secretary-general explained. "We need to harness their energy, invention and political power to raise climate ambition."
Thunberg said her school walkout climate protest was inspired by American students staging similar demonstrations in response to gun violence in schools. "It proves you are never too small to make a difference," she noted.
"You don't have to school strike, it's your own choice. But why should we be studying for a future that soon may be no more?" she asked. "This is more important than school, I think."