World Leaders Seek $9 Billion to Support Syrians Affected by War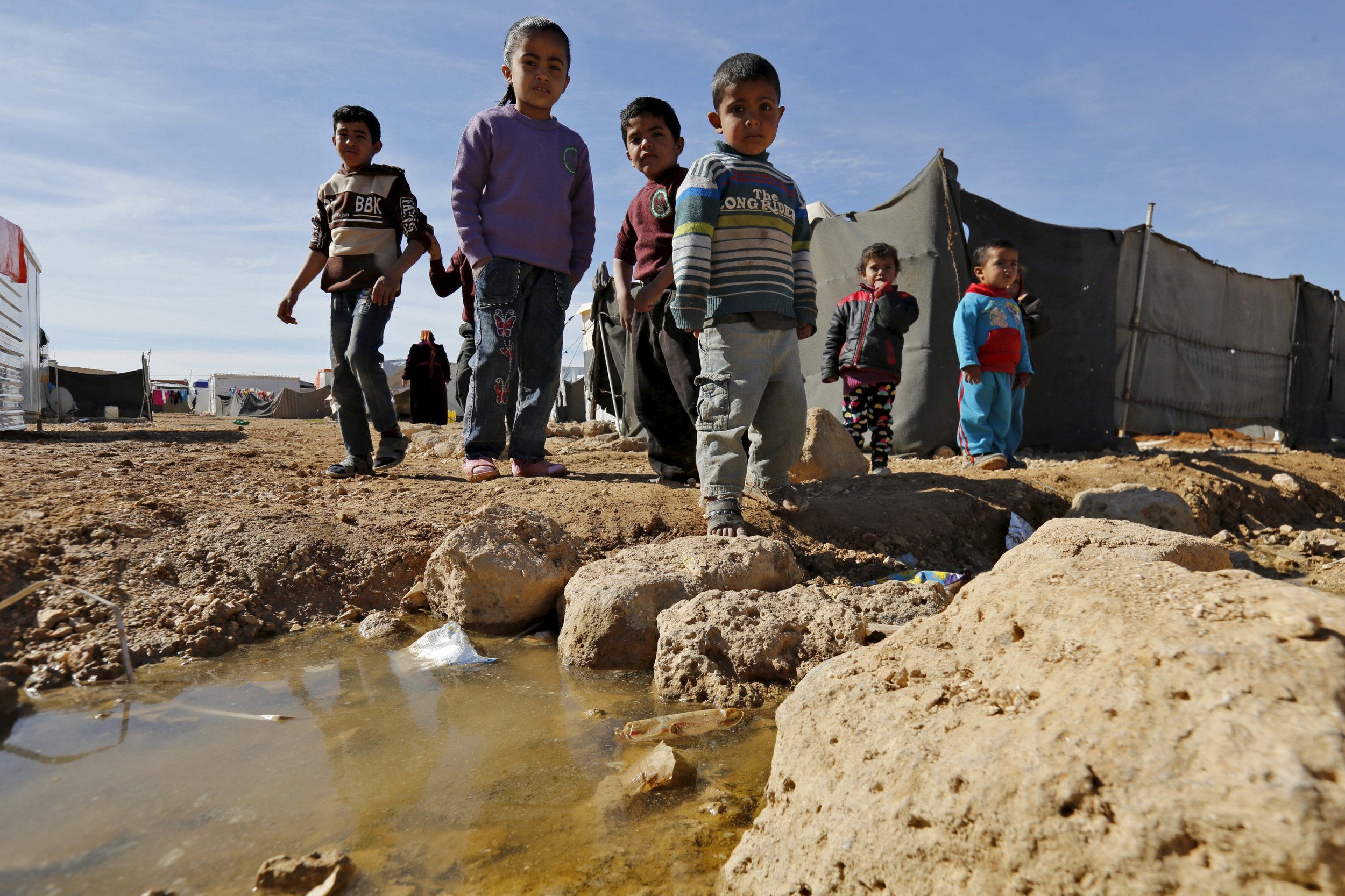 Some 70 world leaders are gathering in London for a conference aimed at raising $9 billion for people affected by the Syrian civil war.
British Prime Minister David Cameron and German Chancellor Angela Merkel are among those attending the conference, which comes just hours after United Nations-sponsored peace talks between the Syrian government and opposition in Geneva broke down.
The total amount is made up of a U.N.-coordinated appeal for around $7.7 billion and $1.3 billion for regional host governments most affected by the Syrian crisis, the BBC reports. The conflict, which began in 2011, has killed more than 250,000 people and forced 11 million from their homes.
The U.K. government said on Thursday it will invest an extra £1.2 billion ($1.7 billion) in international aid to Syria, while the European Union aims to double its aid to 2.2 billion euros ($2.4 billion), according to Reuters.
The U.N. envoy to Syria, Staffan de Mistura, announced on Wednesday a three-week pause to the peace talks in Geneva, which had only begun on Monday. The move came after Syrian government troops, backed by Russian air strikes, launched an assault on the northern rebel-held Syrian city of Aleppo. De Mistura said that the talks would resume on February 25, but it is unclear whether both parties will return to the negotiating table.
The Syrian conflict has had a draining impact on neighboring countries, with millions of refugees seeking sanctuary across the region. Turkey has taken in the most Syrian refugees at more than 2.5 million, with more than 1 million fleeing to Lebanon and 635,000 to Jordan, according to UNHCR data. King Abdullah of Jordan said ahead of the donors' conference in London that his country was at "boiling point" and claimed that around 1.4 million Syrian refugees are living in Jordan, far more than official UNHCR figures.
As well as raising funds, the London conference is aiming to ensure that there are school places for all refugee children in the region by 2017 and increase employment opportunities for Syrian refugees in host countries.
The conference is being jointly hosted by the U.K., Germany, Norway, Kuwait and the U.N. Ban Ki-moon, the U.N. Secretary General, told the BBC on Wednesday that the leaders attending must "show unity of purpose in [their] political commitment towards Syria."