International Community Responds to Paris Attacks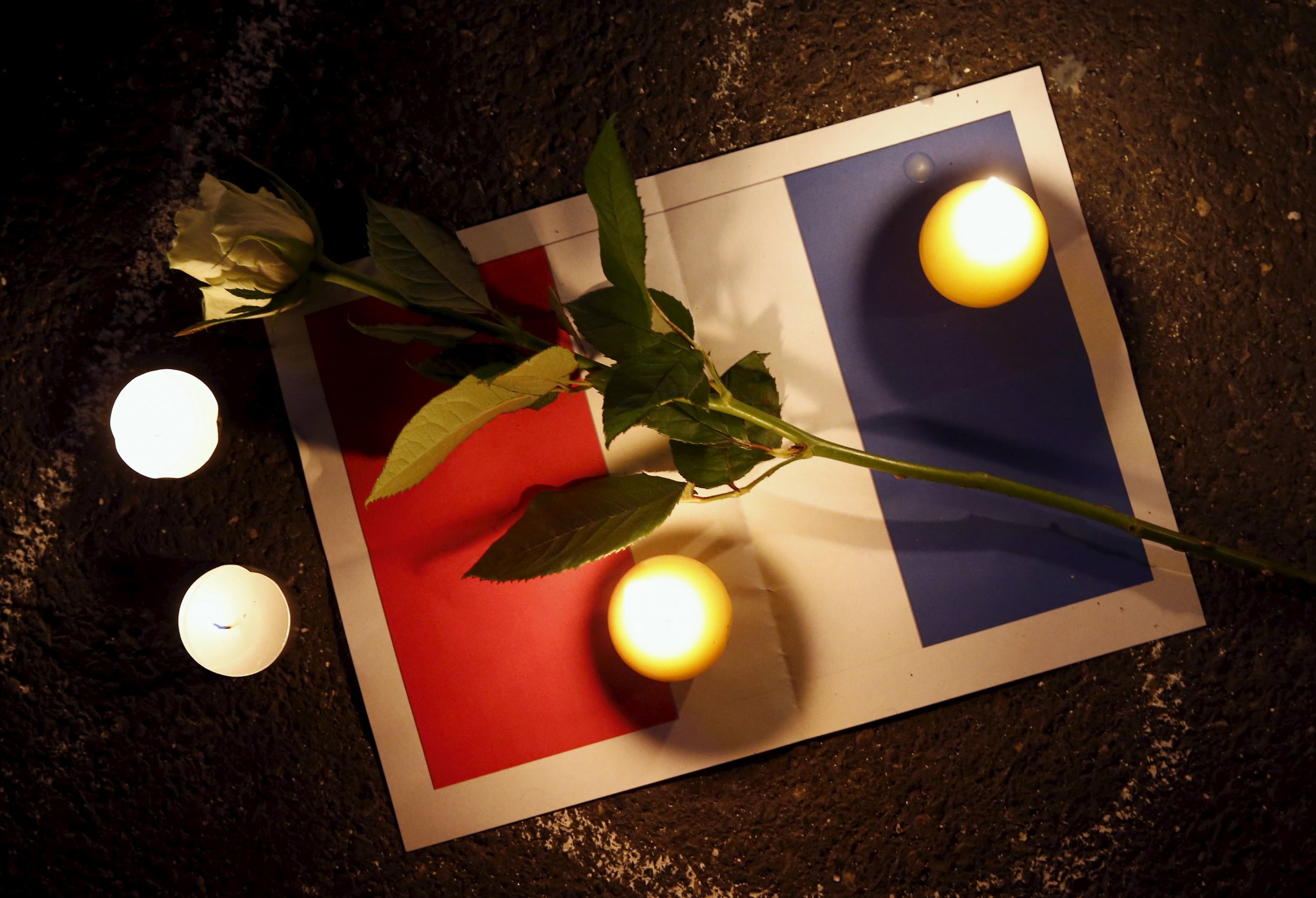 International communities and world leaders are reeling after a series of coordinated militant attacks in Paris left at least 129 people dead, 352 injured and 99 in critical condition late Friday night.
Mourners have placed flowers in front of French consulates and embassies from Seoul to St. Petersburg, with candle-lit tributes honoring those who perished in attacks that French President Francois Hollande dubbed "an act of war."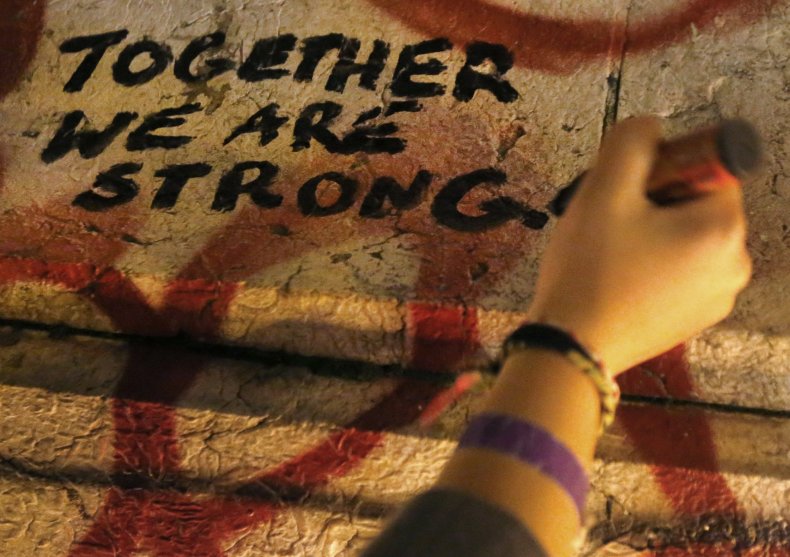 In a statement, Pope Francis also addressed the attacks as a kind of "war," and said that he did not understand what could have motivated the attackers. "There is no religious or human justification for [the attacks]," he said, going on to call them part of the "piecemeal Third World War."
Authorities are continuing to investigate attacks, which militant group ISIS have taken credit for, searching for possible accomplices that could have assisted the gunmen in carrying them out. According to Yahoo News, Russian President Vladimir Putin has also urged for "the entire international community [to] unite efforts" to combat terrorism, and said that Russia is prepared to "closely cooperate" with France moving forward with the investigation.
Iranian President Hassan Rouhani empathized with the victims of the attack, saying that Iran "itself has been a victim of the scourge of terrorism." Rouhani has since cancelled his trip to France, reports NBC.
An iconic building standing tall in the wake of another extremist attack—New York City's One World Trade Center—shone with the blue, white and red colors of the French flag throughout the night on Friday. In Texas, Houston's City Hall building also beamed with the nation's colors. U.S. President Barack Obama said in an address that the attacks were "not just on Paris and not just on the people of France, but this is an attack on all of humanity and the universal values that we share."
In a video address, British Prime Minister David Cameron said that he is "shocked, but resolute. In sorrow, but unbowed. My message to the French people is simple: Nous sommes solidaires avec vous. Nous sommes tous ensemble. We stand with you. United." London has also lit up some of its most recognizable landmarks, including the Tower Bridge and the London Eye, with France's tricolors.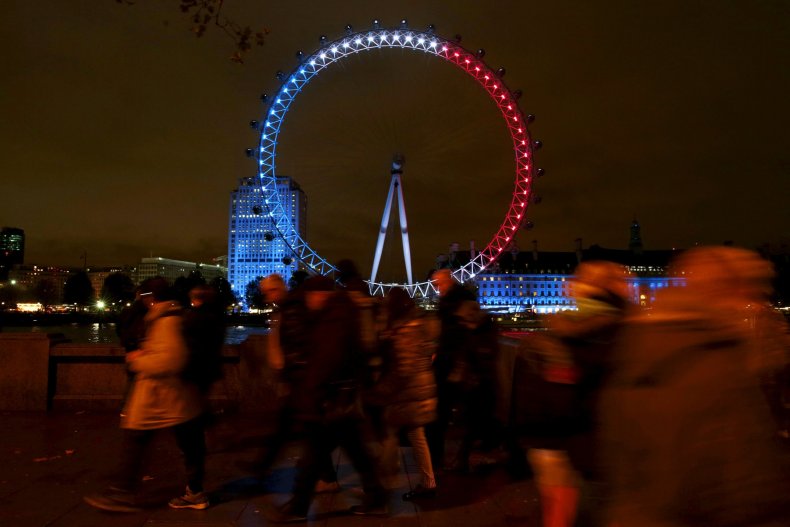 Outside the French embassy in Berlin, mourners laid out flowers and cards, wielding signs reading "Nous sommes Paris." German Chancellor Angela Merkel extended her support in the wake of the attacks, saying: "We, your German friends, we feel so close to you. We are crying with you. This attack on freedom is not just against Paris. It targets us all. And it affects us all."
ISIS, whose supporters celebrated the attacks on social media, has warned of future extremist uprisings in France if the nation continued airstrikes and bombings against its militant fighters in Syria. In a video released early on Saturday, the militant group said that the attacks were carried out "to teach France, and all nations following its path, that they will remain at the top of Islamic State's list of targets, and that the smell of death won't leave their noses as long as they partake in their crusader campaign."
Europe has been taking ample precautions since the deadly attacks. On Saturday, German Interior Minister Thomas De Maiziere said that because extremists from France could be on the lam in Germany, and even perpetuate future attacks, the nation has heightened security on air and ground travel. According to BBC, the justice minister of Belgium confirmed that authorities have arrested "a number" of people in Brussels who have been linked to the attacks.
Musicians worldwide have also reacted to the shooting that left at least 87 people dead at the Bataclan Concert Hall during a sold-out Eagles of Death Metal concert. U2, who had been rehearsing in Paris not far from the venue, cancelled their Saturday performance scheduled to air on HBO. Bono, frontman of the Irish rock group, called the attack "the first direct hit on music that we've had in this so-called War on Terror," according to Rolling Stone. Instead, the band laid flowers outside the Bataclan.
Foo Fighters, frequent collaborators and friends of the California band, announced in a statement that they cancelled the rest of their tour: "In light of this senseless violence, the closing of borders, and international mourning, we can't continue right now. There is no other way to say it."