'The World Next Door' Brings an Anime Twist to a Popular Game Genre
On Thursday Viz Media, in partnership with indie game developer Rose City Games, released its first video game title, The World Next Door, for Mac, PC and Nintendo Switch. Drawing on its vast experience as a global publisher and distributor of some of the best known titles in anime, the company has brought a new twist to a well-known genre of video games.
At its roots, The World Next Door is a match-3 style offering, but it has been artfully wrapped in a teen-themed storyline, complete with anime-inspired graphics that will likely appeal to an audience as youthful as its characters.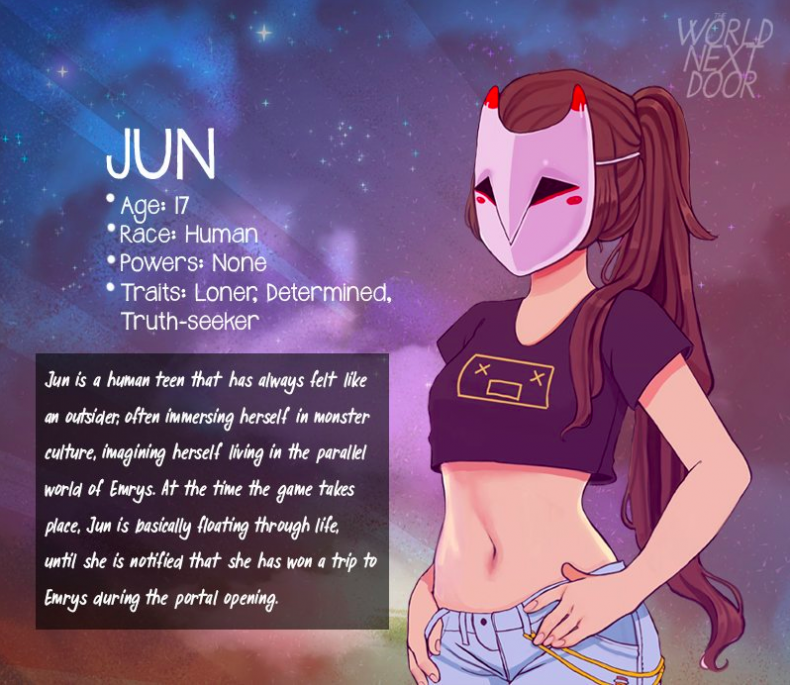 In The World Next Door, players follow the story of Jun, a teenage girl who dreams of visiting the world of Emrys. According to the game's lore, Earth and Emrys are two parallel worlds divided by a single dimension. For one day each year, a portal opens between them, during which a handful of lucky individuals may travel between universes. To celebrate the portal opening, the worlds hold a cross-dimensional celebration called The Festival. In The World Next Door, Jun has been selected to make the journey to Emrys.
While Earth is a planet governed by humans and technology, Emrys is full of mystical, magic-wielding creatures. When Jun arrives on Emrys, she immediately meets up with Liza, a fun-loving and slightly mischievous Emrysian teenager. The two have been communicating via text ahead of Jun's arrival. While on Emrys, Liza introduces Jun to a handful of her friends who decide to give Jun a taste of life in their world. The clan teaches Jun how to cast magical spells by activating colorful runes in specific arrangements. As players progress through the game and the perils of the story unfold, Jun must use the tactics she's learned from her new friends to battle mysterious enemies known as Grievances.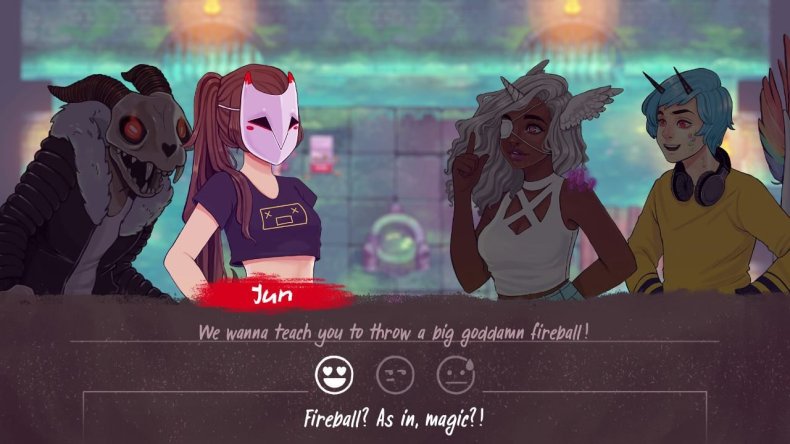 The spell-casting battles embody the match-3 aspect of the game and each encounter allows players to unlock a bit more of the story. While character development is somewhat limited, the narrative is engaging enough to make you want to stick with it to the end. Players are given more than one way to respond to various characters, which allows for a certain amount of replay value through the exploration of the various dialogue options.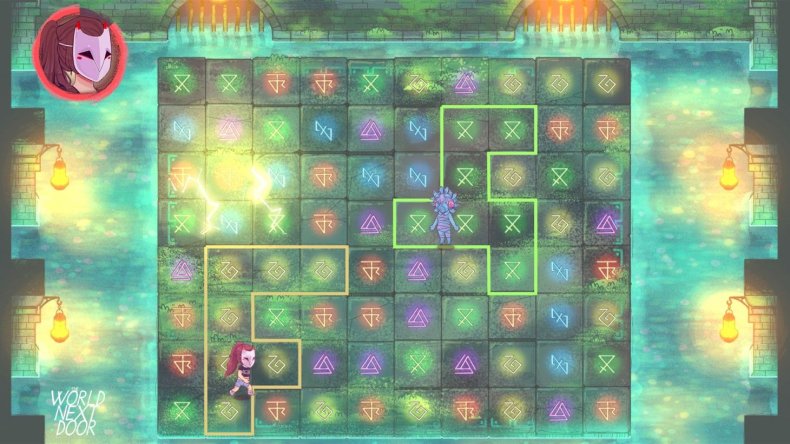 The game is a decidedly casual offering, but the laid-back nature of it adds to the charm. It's something players can easily pick up and put down at will, but each encounter offers the perfect amount of cheeky dialogue and puzzling challenges to make it enjoyable right up to the end.
The World Next Door is available for $14.99 on a number of platforms, including Switch, Steam (PC/Mac), the Humble Store, Itch.io and GOG.com. Players can also purchase a premium game and soundtrack bundle for $19.99 on PC and Mac.
What do you think of The World Next Door? Share your thoughts in the comments below!