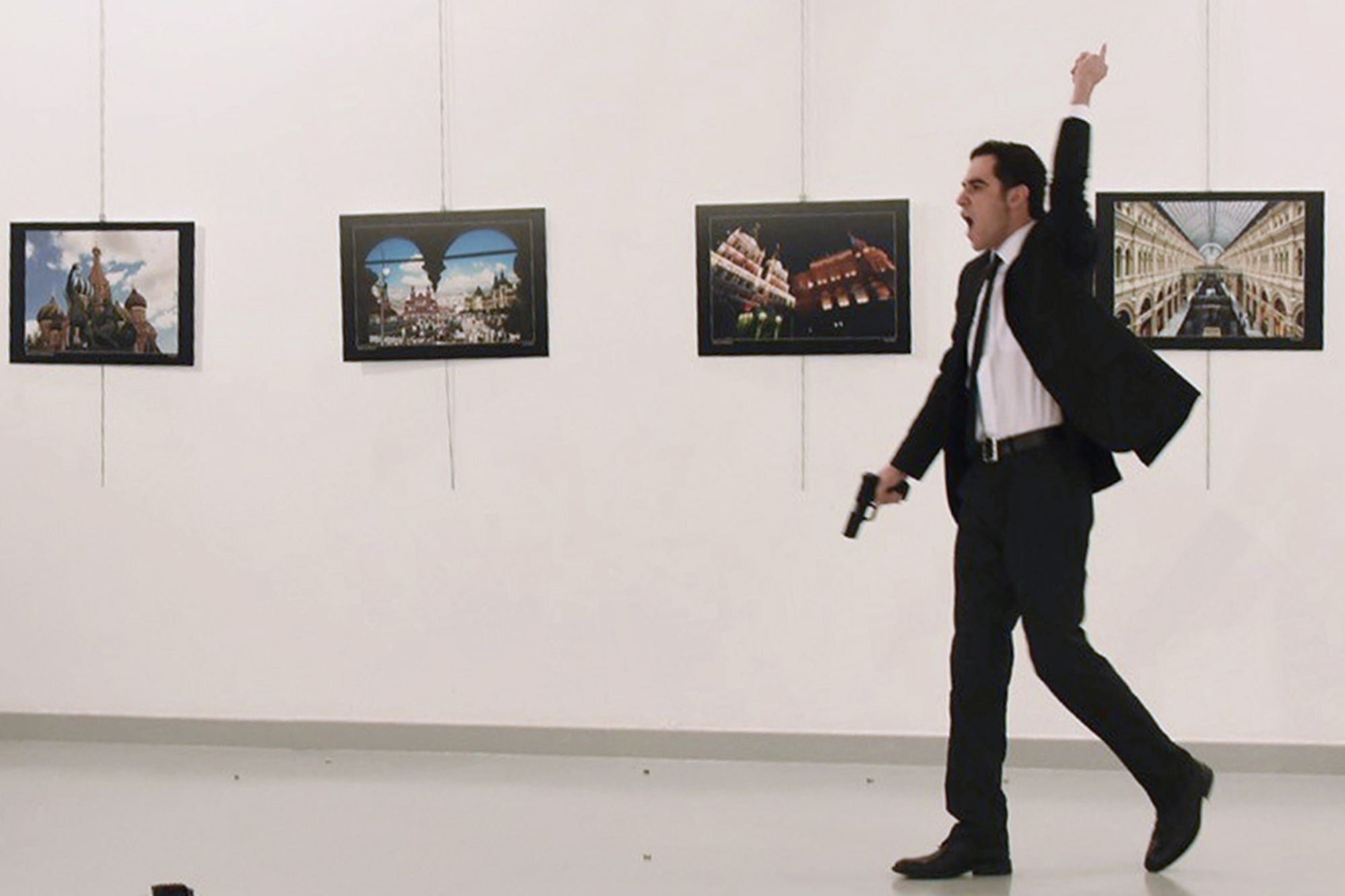 The captivating picture of the aftermath of a Turkish assassin's killing of Russia's ambassador to Turkey has picked up first prize in the 2017 World Press Photo competition.
The results, announced on Monday, named Associated Press' photographer Burhan Ozbilici as the winner for his shot of off-duty policeman Mevlut Mert Altinas standing over Andrei Karlov, mouth wide open as he shouts his political message, his left hand raised and his right hand holding a pistol.
Ozbilici also won in the Spot News, Stories, category for his series entitled "An Assassination in Turkey," of the shooting that took place on December 19.
Stuart Franklin, the chairman of the awards jury, lauded Ozbilici for capturing the news image of the year, and expressing great courage in doing so in close proximity to an armed killer.
"I think it is an incredibly hard-hitting news photograph, great spot news story. It wasn't just a photograph, it was a spot news story and I think that Burhan was incredibly courageous and had extraordinary composure in being able to sort of calm himself down in the middle of the affray and take the commanding pictures that he took."
Read more: Killer of Russian ambassador protected Erdogan eight times since failed coup
Altinas, 22, entered a photo exhibition at an art gallery in Ankara, the Turkish capital, shooting Karlov in the back as he delivered a speech. The video and images of the shooting were circulated worldwide and widely-shared on social media.
Turkish President Recep Tayyip Erdogan said that Altinas was a follower of exiled cleric Fethullah Gulen, who Ankara accuses of responsibility for the failed military coup on July 15.
After the shooting, he shouted slogans similar to those used by jihadists, as well as saying "Don't forget Aleppo, don't forget Syria!" Russia is backing the regime of Syrian President Bashar al-Assad and helped his military recapture the northern city of Aleppo from rebels.
The winners of the competition were chosen from more than 80,000 images, captured by more than 5,000 photographers. Other notable winners included the New York Times' Daniel Berehulak for images of drug suspects in the Philippines amid Rodrigo Duterte's crackdown, and Laurent Van der Stockt for Le Monde of a scene during an Iraqi special forces operation in eastern Mosul.