World Pride Month 2019: Themed Cocktails to Celebrate LGBTQ Month
All month long, members of the LGBTQ community and their supporters will celebrate World Pride in honor of the 1969 Stonewall riots in New York City. There will be plenty of festivities to mark the occasion throughout the month of June from parades in various cities around the world to festivals and themed parties. However, you don't have to shell out a ton of money to celebrate Pride—you can keep the party going by hosting your own function with a few tasty and easy-to-make drinks right at home.
We've compiled a list of quick and colorful cocktails that are perfect for celebrating Pride. While the recipes were derived with Pride in mind, they'll still be just as tasty throughout the rest of summer too. Check out the full list of Pride cocktails below.
Woodford Reserve's Orange Mule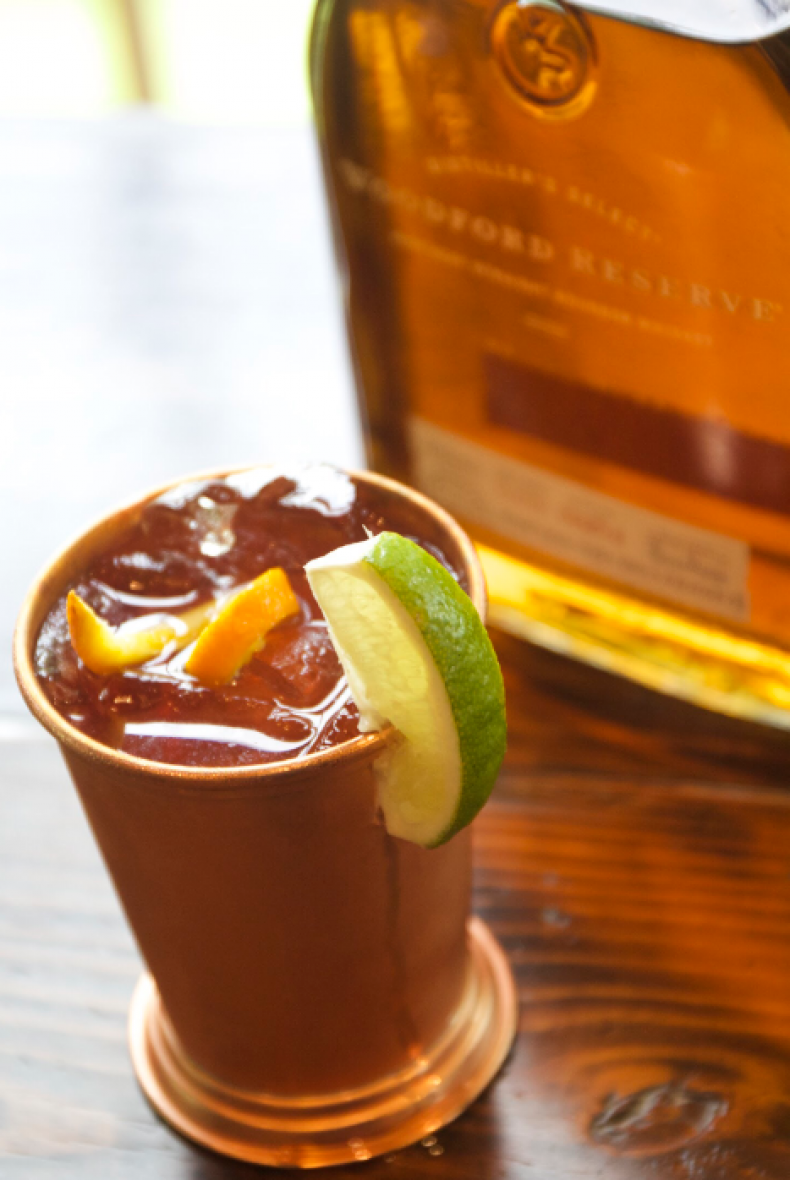 The Kentucky bourbon whiskey brand's Orange Mule is sure to be the slice of life at any LGBTQ party. The recipe calls for 2 ounces of Woodford Reserve Distiller's Select bourbon, 1 ounce of Gent's Mule cocktail mix, 5 to 6 dashes of Woodford Orange Bitters and Ale-8-One ginger ale, an orange and lime wedge as well as an orange and lime twist.
Directions: Fill a Mule Mug with Ice. Pour Woodford Reserve Distiller's select, Gent's Mule Mix and bitters over ice. Fill with Ale-8-Ginger Ale. Squeeze over and drop in the orange and lime wedges. Rim the glass with orange and lime twists and enjoy!
Four Seasons Spritz by The Four Seasons Restaurant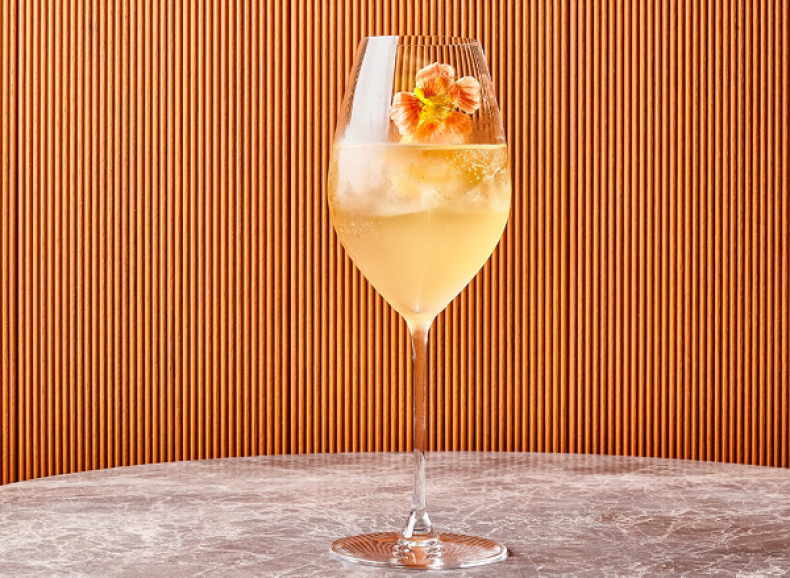 The Four Seasons is celebrating World Pride with a special live music performance by Carson Rammelt at the hotel's restaurant in New York City on June 20, but if you can't make it to the show, the Four Seasons encourages celebrators to make the spritz on their own at home. To make the spritz, you'll need 1 ounce of any premium vodka, a half-ounce of Zucca Rhubarb Amara, a half-ounce of strawberry cordial, a half-ounce of freshly pressed lemon juice and a splash of Henriot Champagne for topping.
Directions: Shake all ingredients—minus champagne—and strain into a wine glass over cubed ice. Top with champagne and stir gently to combine. Garnish with Honey blossom or fresh strawberries.
Corralejo Tequila Pineapple & Blackberry Margarita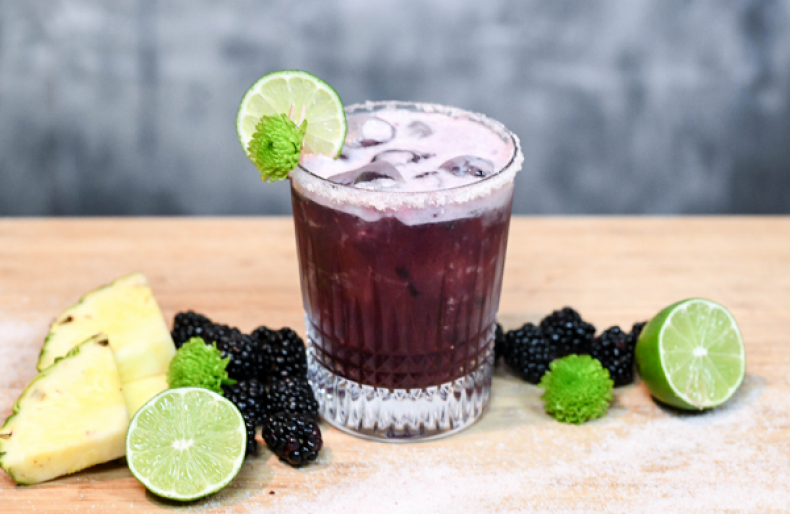 The colorful and cute cocktail, compliments of Correlejo Tequila, is the perfect cool down after sweating it out at the Pride parade but it's also a thirst-quenching poolside-sipper for celebrations at home. The cocktail calls for 2 ounces of tequila,1 ounce of pineapple juice, 1 ounce of lime juice, a half-ounce of agave syrup, 5 fresh blackberries and salt for rim.
Directions: Salt the rim of your glass. Add all ingredients into a cocktail shaker with ice. Shake hard to chill and combine ingredients. Strain into your glass over fresh ice. Garnish and enjoy.
Avion Pineapple Ginger Punch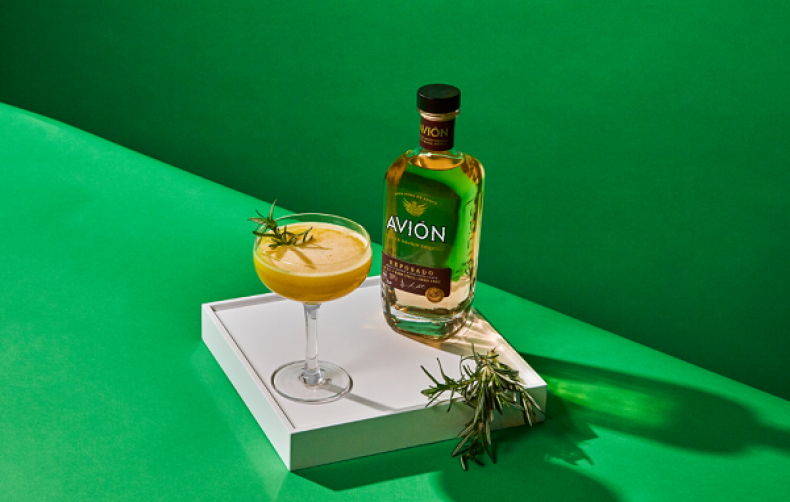 A vibrant yellow-hued Avion-provided cocktail puts the fresh in refreshing. The recipe calls for 2 ounces of Avion Resposado, 4 ounces of pineapple juice from a fresh pineapple, 1.5 ounces of ginger beer, 1 sprig of rosemary and a splash of club soda (just to top cocktail.
Directions: Blend up the pineapple in a blender and pour pineapple juice into cocktail shaker then add ginger beer. Avion Reposado, rosemary and top it off with club soda until shaker will close full. Shake well and pout into a glass.
Cape Mentelle's Cape-Tini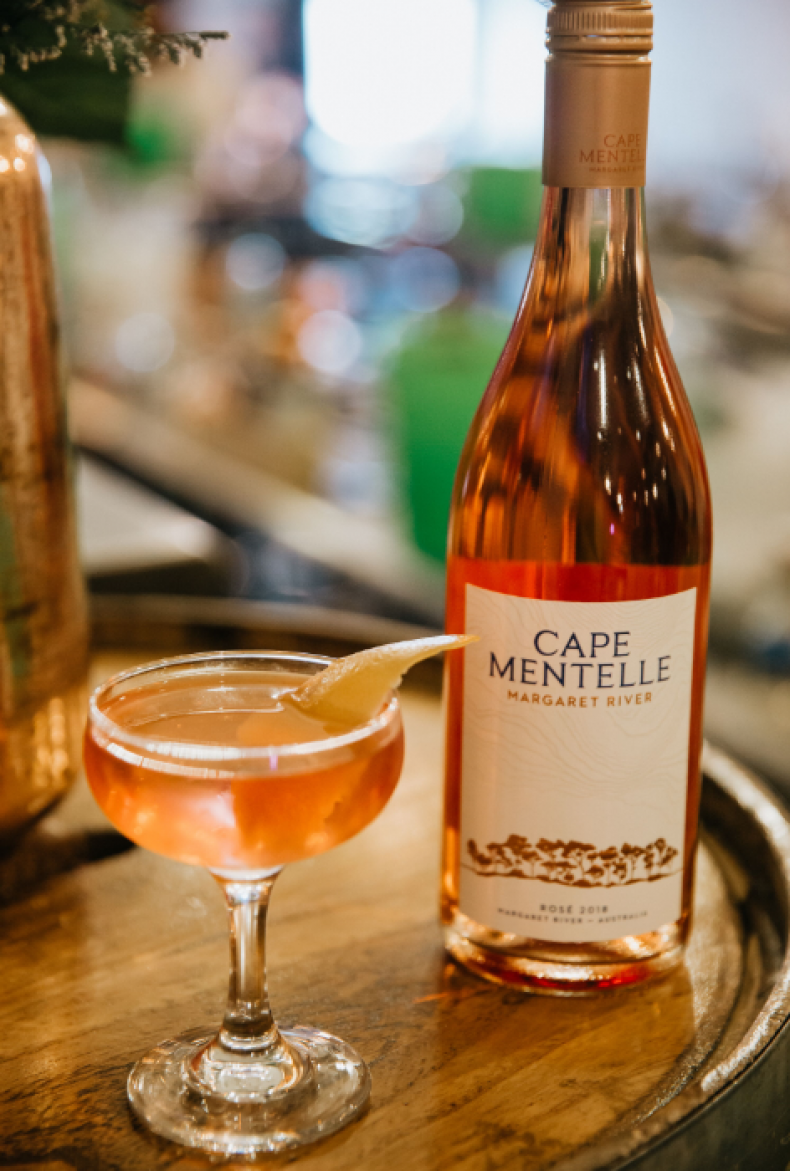 Cape Mentelle's rosé serves as the base of this sunset-colored wine-cocktail that can either be used to calm down at the end of World Pride celebrations or get the festivities started. Ingredients needed include 3 ounces of Cape Mentelle Rosé, half-ounce of Cocchi Americano Rosa, one-quarter-ounce of Dry Vermouth, 2 dashes of Angostura Orange Bitters and grapefruit zest.
Directions: Add ingredients into cocktail shaker over ice. Stir with bar spoon. Strain into a coupe glass. Lightly twist grapefruit peel for zest, then garnish and enjoy.
Trademark Taste + Grind's Hibisco Disco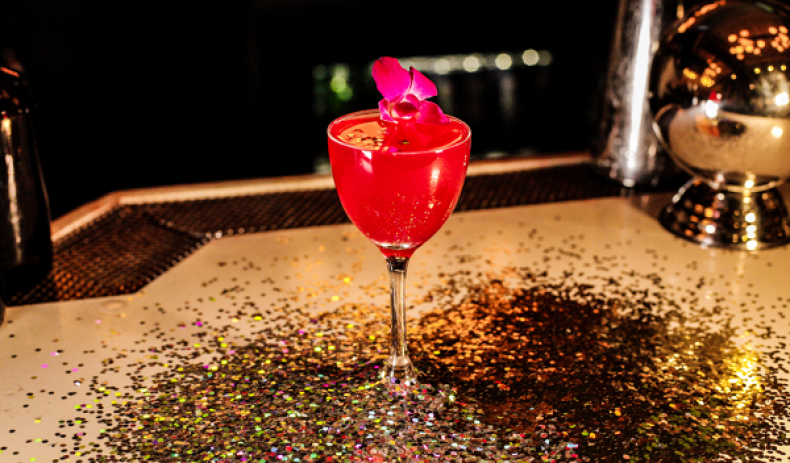 "Cherry and hibiscus syrup and orange blossom water make this drink the perfect Pride pounder," Trademark Taste + Grind bartender Richard Walters told Newsweek. Meanwhile, Mezcal gives the drink that extra kick of something smoky and special. Folks can get the drink at the New York City bar or make it at home. The drink calls for 2 ounces of Ilegal Mezcal, three-quarter-ounce of cherry hibiscus syrup, three-quarter-ounce of lime juice and a spritz of orange blossom water.
Directions: Combine all ingredients in a shaker with ice. Shake, then strain into a Nick & Nora glass. Decorate with edible flowers and glitter.