World Reacts to Iran Deal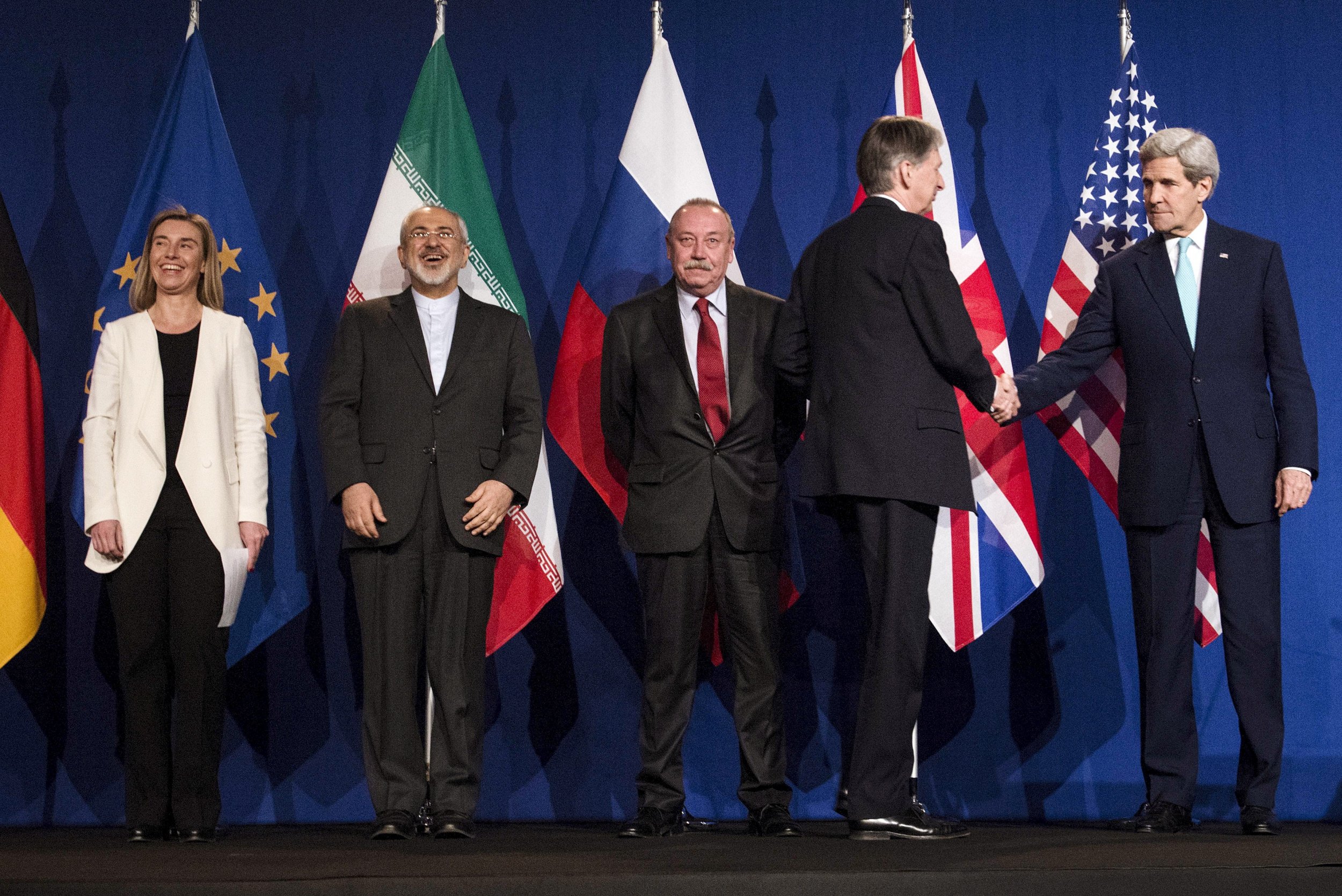 In the immediate aftermath of the announcement Thursday by Iran and world powers that negotiations had resulted in a framework to curb Iran's nuclear program, many leaders praised it as an important step, while media personalities and individuals around the world began flooding social media with their own reactions.
U.S. Secretary of State John Kerry and Iranian President Hassan Rouhani tweeted to thank others who had participated in the talks and helped reach an agreement.
"This is a stage agreement that includes some incontestable positive developments, but there is still work to do," French Foreign Minister Laurent Fabius said on France 2 television from Lausanne, Switzerland, where negotiations had taken place, Reuters reported.
French President François Hollande said in a statement that "France will be watchful, as it always is in step with its partners, to ensure that a credible, verifiable agreement be established under which the international community can be sure Iran will not be in a position to have access to nuclear arms," according to Reuters.
German Chancellor Angela Merkel agreed that the framework was an "important step," Reuters reported. "We are closer than ever to an agreement that makes it impossible for Iran to possess nuclear weapons," Merkel said in a statement after news of the preliminary deal.
Newsweek contacted Dmitry Peskov, the presidential press secretary of Russia, for comment on the Iranian weapons deal. A spokesman at the press office said Peskov was unavailable to speak and added, "Russia will not make any statement just now. We are unsure if [Mr. Peskov] will make a comment about the deal going forward."
In a statement delivered Thursday afternoon shortly after the announcement of a deal, President Barack Obama said that "today the U.S. together with allies and partners has reached a historic understanding with Iran.
After taking initial steps to roll back Iran's nuclear program over a year ago, the U.S. and its partners "continued negotiations to see if could achieve more comprehensive deal," Obama said. "After many months of tough principled negotiation, we have achieved that deal, and it is a good deal."
The framework, he said, would cut off every pathway Iran could take to develop a nuclear weapon. He added that Iran "has also agreed to the most robust inspections ever negotiated for any nuclear program in history."
The work is not yet done, though, Obama said. The details of the framework's implementation have yet to be finalized, and negotiators will continue talks in that vein through June. But "if we can get this done," Obama said, "we will be able to resolve one of the greatest threats to our security and to do so peacefully." If the framework leads to a final and comprehensive deal, he said, it will be "good for the U.S., for our allies and for our world."
In a move that surprised many, Iran's state television broadcast Obama's speech live Thursday afternoon.
Obama emphasized that while certain sanctions would be lifted if the deal goes through, other sanctions for Iran's support of terrorism and human rights abuses would continue. "This deal, even if fully implemented, will not end the deep division between these two countries," he said, before addressing the topic of Israel.
"It is no secret that the Israeli prime minister and I don't agree" in regard to proceeding with a deal with Iran, Obama said. He said he would be speaking with Benjamin Netanyahu today to assure him that "there is no daylight when it comes to our support for Israel's security." His administration will be working with the new Israeli government in the weeks and months ahead to "make clear our unshakable commitment to Israel's defense."
Before the announcement of the agreement, Netanyahu tweeted that "any deal must significantly roll back Iran's nuclear capabilities and stop its terrorism and aggression." He has not yet commented on the deal framework after the press conference announcement.
In the meantime, experts have already chimed in with analysis and clarifications, like this one from David Makovsky:
Reactions on social media ranged from praise for a triumphant success to deep disappointment:
Obama ended his statement by quoting John F. Kennedy, who said, in the context of the Communist threat during the Cold War, "Let us never negotiate out of fear, but let us never fear to negotiate."