Mesmerizing Time-Lapse Video Shows Growth of World's Biggest Water Lily
A stunning time-lapse video has caught the growth of the world's largest water lily.
The lily, which is of the species Victoria boliviana, was named new to science in July 2022 at Kew Gardens in London, having come from its native home in the Llanos de Moxos wetlands of Bolivia. This gargantuan plant species was awarded three Guinness World Records on January 30 this year: largest species of water lily, largest water lily leaf, and largest undivided leaf.
"Giants of nature never fail to capture our audience's imagination—and who would have thought that a plant as big as Victoria boliviana could have gone under the radar for so long?" Guinness World Records managing editor Adam Millward said in a statement.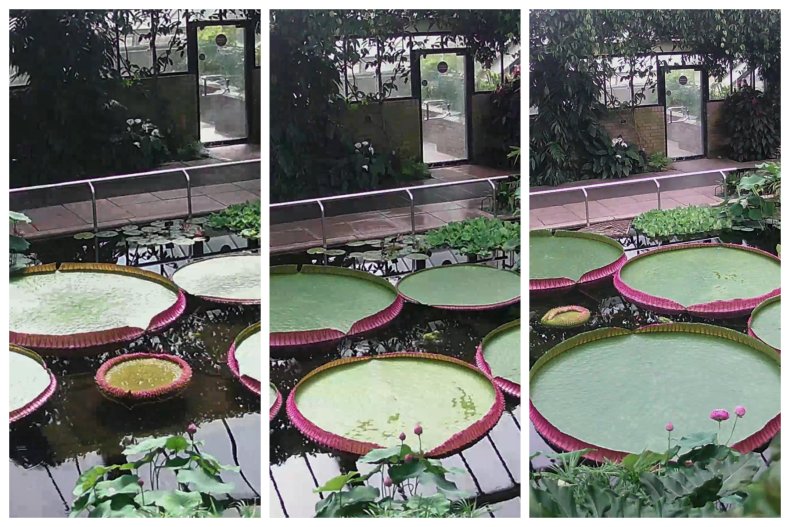 The lily pad of this species can be seen slowly growing to its incredible size in the time-lapse captured by Kew. At its largest, the lily pad had leaves of 10 ft 6 in in diameter, around the same size as the average American alligator. When the upright edges of the leaf were flattened, it had a surface area of 81.3 square ft.
This record-breaking specimen was measured at La Rinconada ecological park in Santa Cruz de la Sierra, Bolivia, on February 3, 2012, but was only first described to science in the journal Frontiers in Plant Science on July 4, 2022. This was also the largest undivided leaf ever to be measured.
Carlos Magdalena, tropical senior botanical horticulturist at Kew Gardens, suspected the waterlily was a new species as far back as 2006 and grew it using seeds donated from Bolivia. This was the first ever case of a giant water lily species being grown from a seed.
"After suspecting for years that there was a third species in the Victoria genus, it is fantastic to see Victoria boliviana recognized by Guinness World Record titles. I'm delighted to have played a part in its discovery and celebrate not only a new species, but the global collaboration between Royal Botanic Gardens, Kew and its partners, the National Herbarium of Bolivia, Santa Cruz de La Sierra Botanic Garden and La Rinconada Gardens," he said in a statement.
The announcement came as a joint effort between the Bolivian La Rinconada Gardens and British Kew Gardens.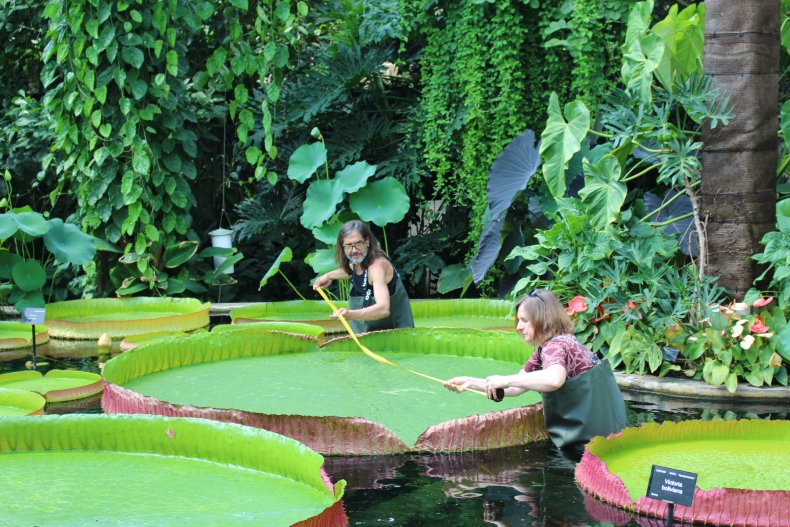 Juan Carlos Crespo Montalvo, the Bolivian Charge d'Affaires, was presented with the Guinness World Record at the Kew Gardens ceremony.
"I want to thank Richard Deverell, Director of the Royal Botanic Gardens, Kew and thank through him and all the researchers and team that are part of Kew for this invitation," he said in the statement.
"The recent scientific discovery of the new species of giant waterlily in Bolivian territory and baptized as Bolivian Victoria is a finding that of great joy and hope for all peoples. Nature continues to surprise us with new discoveries. We agree with director Deverell that we must work together to strengthen cooperative ties to face the great challenges of our time, such as climate change and the biodiversity crisis. Bolivia is a state that respects Mother Earth and we are attentive to continue strengthening ties of friendship, research and cooperation."
Do you have a tip on a science story that Newsweek should be covering? Do you have a question about water lilies? Let us know via science@newsweek.com.