What Made World Series 2017 Game 5 So Wild? Slippery Baseballs May Be One Answer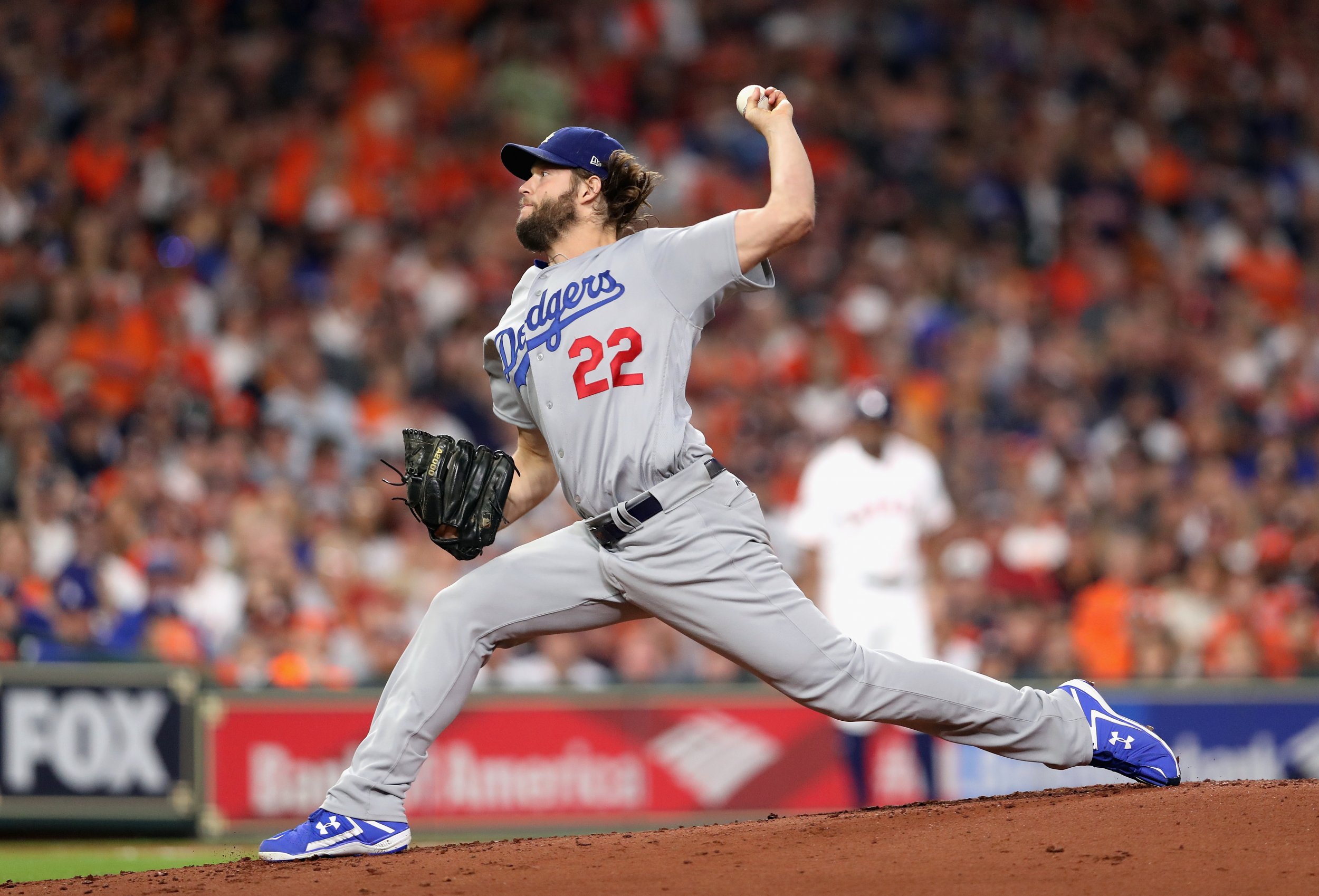 "Certifiably insane," was how one online review summed up Game 5 of the World Series between the Houston Astros and Los Angeles Dodgers at Minute Maid Park. And that, if anything, may have been playing down the lunacy.
The Astros and Dodgers combined for 25 runs, seven home runs and an extra inning in Texas on Sunday night—or Monday morning, as it was by the time an instant classic had finally had a full stop applied by Alex Bregman's walk-off single off Dodgers closer Kenley Jansen. "Just when I thought I could describe Game 2 as my favourite game of all time, I think Game 5 exceeded that," Astros manager AJ Hinch said, in quotes reported by The Guardian. "It's just two really good teams throwing haymakers at each other, trying to outlast each other."
Already, the 2017 World Series feels like one of the more dramatic in modern living memory—even if it ends at Dodger Stadium in the early hours of Wednesday morning without a seventh game, with a first-ever pennant for the Astros. A perfect storm has thrown together two fearsome offenses, packed with MLB's stars of now and the future—Cody Bellinger, Jose Altuve, Carlos Correa, to mention but three—rounding into their best form on primetime television as October dies.
Oh, and some curiously bad pitching has helped, too. "Astros calls to the bullpen have lately seemed like handing an arsonist a flamethrower and pointing him in the direction of his own house," The Guardian proclaimed, hilariously, on Monday morning. But the Dodgers have struggled, too. Clayton Kershaw lost his way Sunday night, and failed to see out the fifth inning. In relief, Kenta Maeda gave up a three-run homer off Jose Altuve. Dallas Keuchel has labored for the Astros. Ken Giles may be A.W.O.L. until the start of the 2018 regular-season.
Is there something else happening here, other than the unsatisfactory half-conclusion of great pitchers suddenly turning rotten under a blanket of pressure and a barrage of equally great hitters? On Sunday, Sports Illustrated hinted at an answer, or at least a complaint—a difference in the leather of the World Series baseballs. The grain is different to the balls used in the regular season, apparently, and this has made the balls slicker, meaning sliders are more difficult to throw. "Yu [Darvish] noticed the difference," Dodgers pitching coach Rick Honeycutt said after Game 4, in quotes reported by S.I. "He told me the balls were slicker and he had trouble throwing the slider because of how slick they were. He wasn't able to throw his slider the same way."
"Peter Woodfork, senior vice president, baseball operations, of Major League Baseball, said World Series balls are tested at the time of manufacturing and are made from the same materials and to the same standards as regular season baseballs," the S.I. piece added.
Still, in a series that has had pretty much everything, so far, why not throw a little more conjecture as gasoline onto the fire? In Game 6 in L.A. on Wednesday, the grain on the baseballs will be one more potentially fascinating topic to watch out for.