L.A. Dodgers vs. Houston Astros Game 1: TV Channel, Live Stream Info for World Series 2017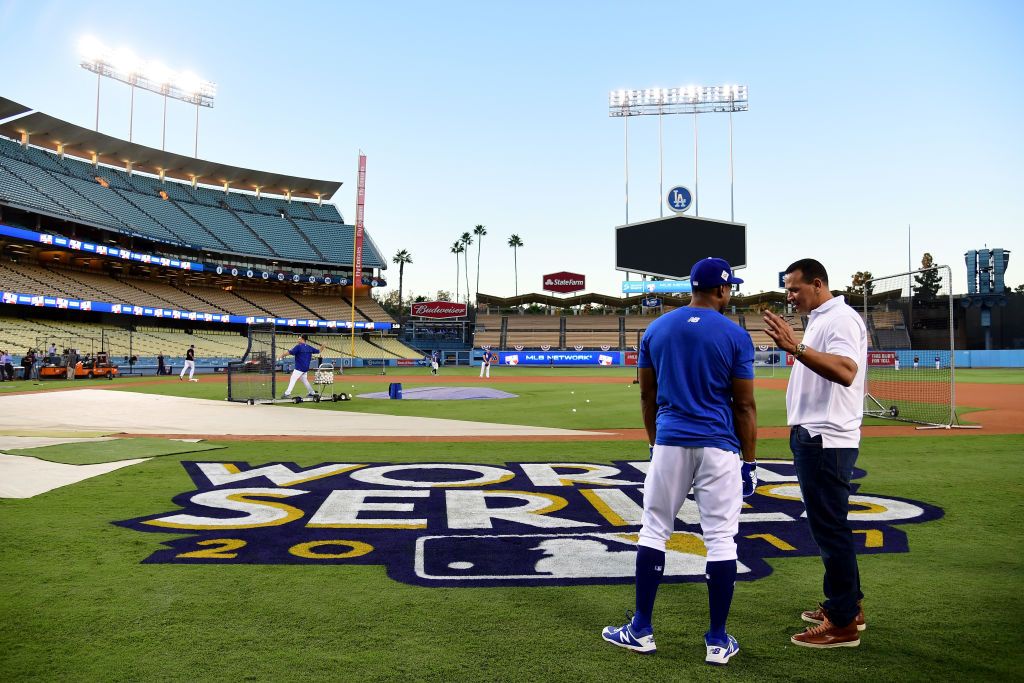 The World Series is here. On Tuesday night, the Houston Astros take on the Los Angeles Dodgers in Game 1.
Dallas Keuchel (15-5, 2.90) will be on the mound for the Astros at Dodger Stadium taking on the formidable Clayton Kershaw (18-4, 2.31).
Houston is hoping to win its first World Series, while the Dodgers look to undo 30 barren years. Here's everything you need to know to ensure you don't miss it.
When does the World Series 2017 start?
Game 1 is scheduled for Tuesday, October 24.
What time will the game begin?
The first four games will begin at 8:09 p.m. Eastern Time.
Which network will it be aired on?
Fox will be showing each and every game of the World Series.
Can I watch it if I don't have cable?
Sure, and you don't even have to head down to a bar, either. This year, Major League Baseball has partnered with YouTube TV, a subscription-based channel, in order to promote and air the World Series. Fox will be available via YouTube TV, which costs $35 per month.
But can I watch it for free?
Fortunately for baseball fans, YouTube TV has a 14-day free trial, more than enough time to fit in the whole Series should it go the distance and finish on November 2 with a Game 7.
And, finally, when are the other games?
Game 2
Wednesday, October 25, at Dodger Stadium, Los Angeles
Game 3
Friday, October 27, at Minute Maid Park, Houston
Game 4
Saturday, October 28, at Minute Maid Park, Houston
And should they be needed...
Game 5
Sunday, October 29, at Minute Maid Park, Houston
Game 6
Tuesday, October 31, at Dodger Stadium, Los Angeles
Game 7
Wednesday, November 1, at Dodger Stadium, Los Angeles