Why the 2017 World Series Will Be Record-Breaking Before It Even Starts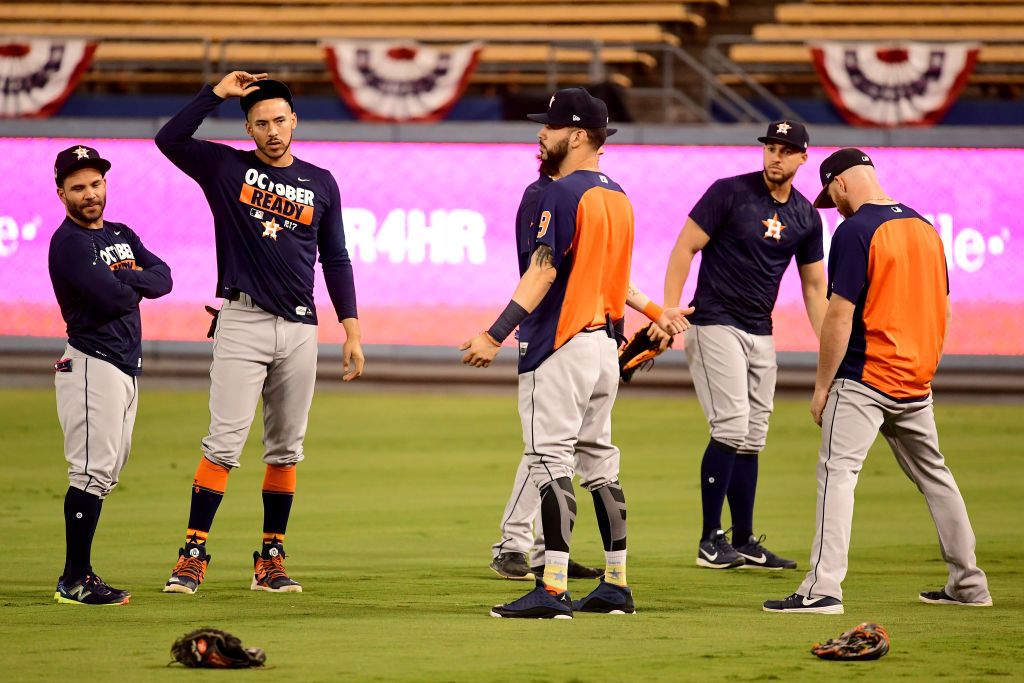 The 2017 World Series will begin on Tuesday night at Dodger Stadium when the Houston Astros travel to Los Angeles for Game 1.
There's plenty at stake, beyond the obvious, with the Astros looking for their first World Series win while the Dodgers seek their first in almost three decades. L.A.'s Game 1 starter Clayton Kershaw (18-4, 2.31) was just seven months old the last time the Dodgers were in the Fall Classic.
But the beads of sweat that will fall from Kershaw's brow when he takes to the mound on Tuesday night won't be just from the pressure of the occasion—the 2017 World Series is set to be the hottest in history.
The temperature at Dodger Stadium is forecast by the Los Angeles office of the National Weather Service to reach 99 degrees, according to CNN. That would see the current World Series temperature record—94 degrees set in 2001 in Phoenix—smashed.
The temperature will affect not only the endurance of the players, but also their ability to hit. A fly ball travels an average of 16 feet further when the temperature climbs above 90 degrees versus those hit in 50 degrees, a 1995 study by Mark D. Kraft and Brent R. Skeeter says, as highlighted by CNN.
The Dodgers will be at home for the first two games before heading to Houston's Minute Maid Park for Game 3 on Friday. Here is the full schedule:
Game 1
Tuesday, October 24, at Dodger Stadium, Los Angeles
Game 2
Wednesday, October 25, at Dodger Stadium, Los Angeles
Game 3
Friday, October 27, at Minute Maid Park, Houston
Game 4
Saturday, October 28, at Minute Maid Park, Houston
*Game 5
Sunday, October 29, at Minute Maid Park, Houston
*Game 6
Tuesday, October 31, at Dodger Stadium, Los Angeles
*Game 7
Wednesday, November 1, at Dodger Stadium, Los Angeles
*If required