World Series 2017: Players to Watch and a Prediction For Dodgers, Astros From ESPN's Tim Kurkjian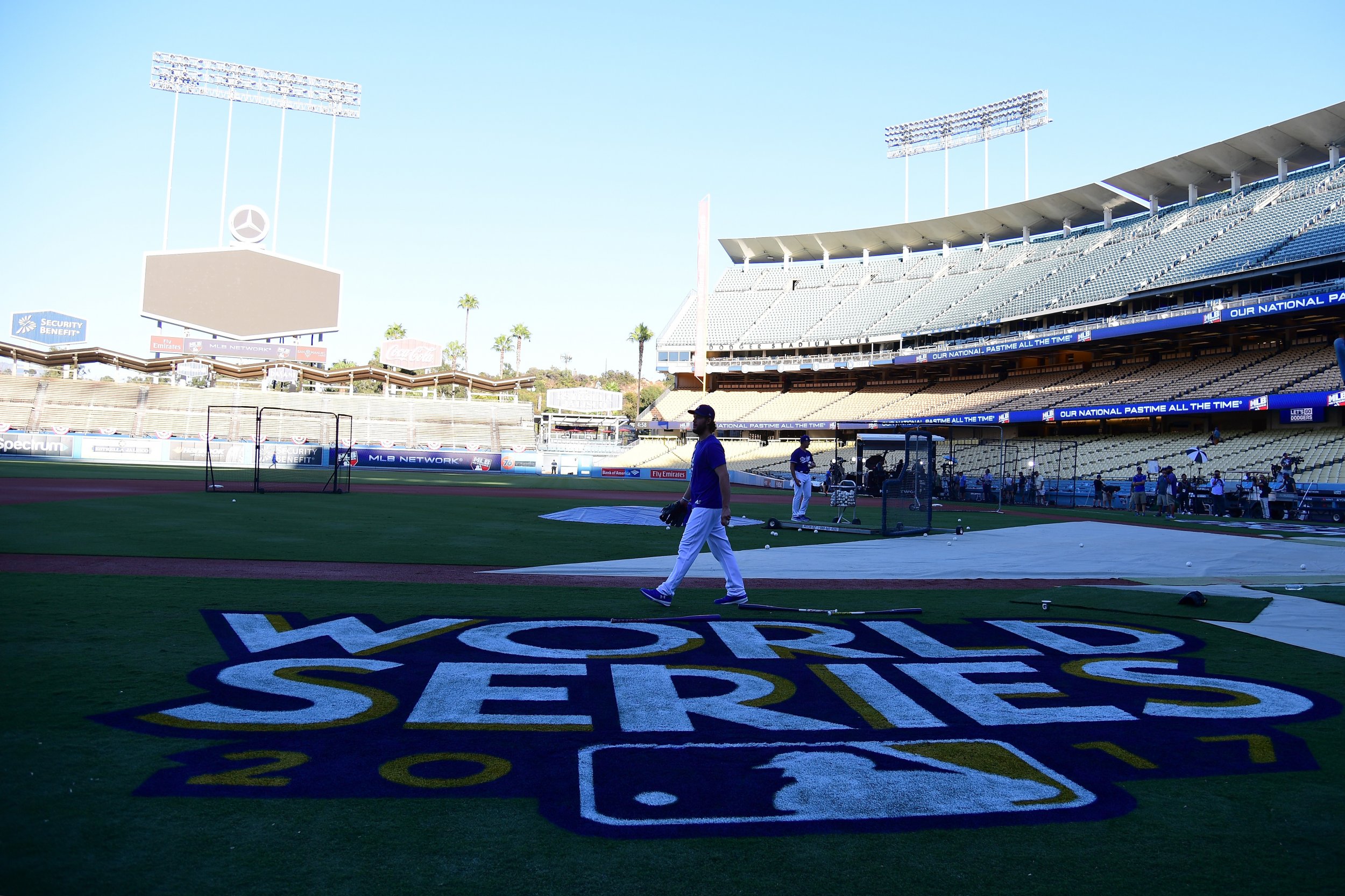 Tim Kurkjian, a reporter and analyst for ESPN's Baseball Tonight, has covered more than three dozen World Series. But even such a seasoned veteran is excited by the 2017 matchup set to get under way Tuesday evening.
"Everything lines up for this to be one of the best World Series we've ever seen," he told Newsweek in a phone call just hours before Game 1 was scheduled to begin.
Kurkjian was thrilled with the quality of the competition in the 2017 series. The Los Angeles Dodgers, representing the National League, are set to take on the Houston Astros, representing the American League. No team won as many games as L.A. this year—104 in the regular season—although the Astros came close by notching 101. (The Cleveland Indians were the only team closer with 102 wins.) These squads are good—really good. The Dodgers waltzed through last year's champion, the Chicago Cubs, four games to one, to earn their spot in the Fall Classic. It took the Astros seven games to knock off the surging New York Yankees in the American League Championship Series (ALCS).
Those are the basics. But the baseball season is long, and there has been a lot going on in the sports world lately, so Newsweek gave Kurkjian a call to get a preview for those of us who haven't been able to keep up with all the ins-and-outs of the season and postseason. It's kind of like calling the pope to ask the words to the Lord's prayer—Kurkjian is a widely respected analyst who, if you've watched any baseball at all, you've most certainly seen on TV or read—but Kurkjian obliged.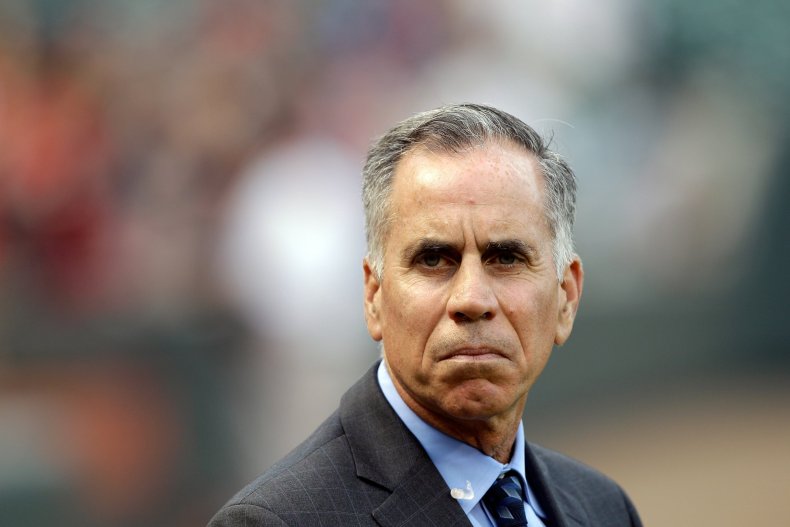 What follows is the conversation, edited and condensed for clarity.
Who are the people you would suggest watching in the World Series, both the big stars and the people you think could have an impact that some folks might not realize?
It starts of course with Clayton Kershaw of the Dodgers, whose first 10 years in the major leagues have basically been as great as any pitcher has ever had. This is his first World Series, this is his chance to show, Not only am I great in the regular season, I'm great in October, also. To me, he's the prime candidate to watch.
For the Astros, I don't think you can take your eye off their second baseman José Altuve, who I'm guessing is going to win the MVP of the American League this year. He's a spectacular little player—when I say little he's legitimately 5 feet 5 inches, maybe 5 feet 6 inches pushing it. Weighs about 170 pounds. [Editor's Note: he's listed on MLB.com at 5 foot 6 inches, 165 pounds.] And he's spectacular to watch, defensively, the way he runs. I've had people tell me—pound for pound—he's the strongest player in the major leagues.
So who are some people you think might make an impact, players who a casual fan tuning into the World Series might not have heard of?
[Astros shortstop] Carlos Correa is still so young, he's not completely a household name outside of baseball. But I'm here to tell you, as far as talent goes, and size, and strength, and ability—at that age—he comes along once in a generation. That's how good this guy could be, eventually. You can't take your eyes off Carlos Correa because of all the talented players on the field, he's probably the most talented. He's just a kid, and he's just learning what it's like to play in October and that is a learning curve even for our most talented players.
For the Dodgers, their shortstop is Corey Seager, who's also a great young player. But he missed the last series with a back injury, and we just don't know how healthy he's going to be in the World Series. When he's healthy, he's the best player on the Dodgers. Period. If he's not right and he's got a back injury and he can't move or swing like he usually does, then that's going to be a big factor in this series. So just watch the shortstops for both teams and that will give you a good idea of where these clubs are going.
These are two teams that won a ton of games. Is it an exciting matchup when the elite teams have made it to the World Series?
Yeah, this is great. This is the first time since 1970, Reds and Orioles, where two teams with 100 wins are playing in the World Series. The day after the All-Star break this year, the Dodgers were 62-29, which is an obscenely great record for that time of year. And the Astros were 61-29. So they were on a collision course for this from July on.
They both had sensational seasons. And just to add to the drama: The Dodgers—this is their first trip to the World Series since 1988. This is only the second trip to the World Series in the history of the Astros. And they've never won a World Series game. They come in with this spectacular offensive team with really good pitching also. There's no way around it, this is going to be a great World Series. If it's not, I will be totally shocked.
Sometimes teams make it to the World Series because they're particularly good at one thing or the other. Are these teams just spectacularly well-rounded? Or is there one factor for a team that could help them overcome the other?
Well, the one thing we have to keep our eye on is the Dodgers bullpen. In the postseason, the Dodgers bullpen has an ERA of 0.94, which is unbelievably good. And if that bullpen pitches in the World Series like it has in all the postseason up to this point, then the Dodgers have a clear advantage. Because the only mild weakness on the Astros is the depth of their bullpen.
And yet the Astros are the best hitting team in the major leagues this year, and there really isn't even a close second. That's how dominant they were offensively. That's how good their bench is. This is the classic [question], How do you stop the Astros offense? Well, you stop it with tremendous pitching, which is what the Dodgers have had virtually all season.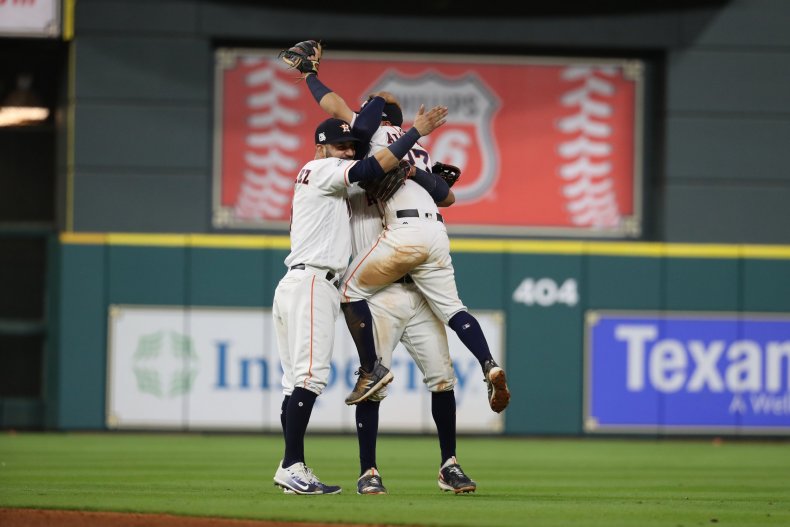 You've been covering baseball for a while now, you've done a number of World Series, does it still get you excited every year? I feel like I can hear it in your voice.
This is my 38th World Series. I haven't missed a game in any of that time. And I'm really excited about this one, again, just because of the history of these two teams. As sportswriters we're only allowed to root for the story, and—there's no way around this—a great story will come out of this: the Dodgers with this incredibly rich tradition who haven't won since 1988. That's a long time. And the Astros having never won, if they win—that's a great story also.
So I fully expect with the star power and the great weather and no rainouts and everything else with this series—everything lines up for this to be one of the best World Series we've ever seen.
Do you have any idea of who you think might come out on top? Or is that saved for the broadcast later?
[Laughs] No, I picked the Dodgers to win in seven games. But the one thing we know about baseball, this year and every year, is that it is simply too good to be predicted. And if you watched this postseason like I did, of course, there were so many surprises. So many times where we just slapped our forehead and said, How did that happen? I fully expect that to happen again.
Nothing would surprise me from this World Series, but I have to make a pick. I have to. They tell me I have to! So I'm going to pick the Dodgers in seven with the understanding that if it doesn't go that way—or if it goes completely the opposite way—I wouldn't be surprised by anything. Because that's the ultimate beauty of baseball: its unpredictability.