Why this Red Sox Fan Is (Almost) Rooting for the New York Yankees to Reach the World Series
I'm a Boston fan living in New York City. Sometimes that is a bad thing—like when Bill Buckner booted that ground ball in the 1986 World Series against the Mets. Sometimes it is a good thing: like the dozen championships our teams have hauled in since the turn of the century. Not to mention an additional four finals appearances.
Usually, I'm pulling for any team that plays against the Yankees. I mean, who wouldn't, outside of New York. But for some reason I'm kind of hoping the Yankees make it in—even though my Red Sox are licking their wounds after a truly suck-worthy season. Not sure exactly why. But let's try and sort it out together.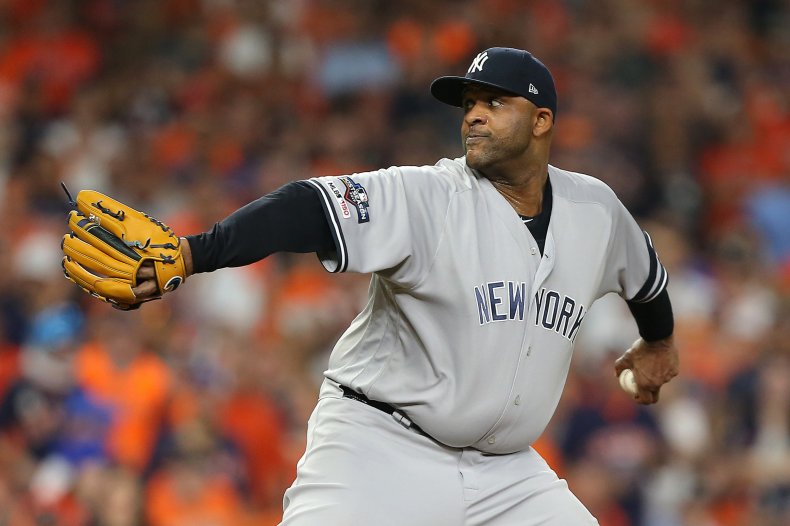 Some possible reasons:
The Red Sox/Yankees Rivalry is Dead So I Don't Care: I actually think the Yankees v Red Sox thing is now more important to Yankees fans than to Red Sox fans. For one thing, Boston's teams have done more winning than the New York clubs over the past two decades. (I included the New Jersey Devils in that tally.) We, also, beat them like a drum last year after Aaron Judge, the king of home runs and injury vacations, played the song "New York, New York" on a boom box after a victory in Fenway Park last year. (Didn't work out well for him.) And who can forget winning four straight games in the playoffs of 2004? I can't. Got the rivalry out of our system after that, really. Yawn.
I Want to See the Souls of Yankees Fans Crushed: That would be great fun. And, trust me, their souls would be pulverized if they don't win. This is supposed to be their time. They were gifted, by buddy and Florida Marlin exec Derek Jeter, National League MVP Giancarlo Stanton last year. And, among other things, beefed up the bullpen like Mark McGuire on PEDs. The team is locked and loaded, as dear leader would say. Furthermore, they don't have much more time to live off cheap talent. Many of their underpaid youngsters are happy now—but won't be happy when they wake up in a few years and flee in free agency, get paid and grow facial hair. So it would be kind of fun to see them trounced in the series. George Steinbrenner would come out of his grave, Carrie-style, and drag Aaron Boone back to wherever he came from.
I'm Just Happy I Don't Have to Watch Oakland and Tampa Bay: If I have to hear one more time about "Moneyball"—and how these teams with the chintziest payrolls made the playoffs when big market teams didn't—I'm going to scream on one of those NYC talk shows. (Do the New York Times sports reporters have these stories cued up in their PF keys?) Here's the deal. These teams play under no pressure while the Yankees and the Red Sox have to get it done under the close eyes of bloodthirsty fans and the media. Yeah, their execs do a great job trading their players for draft picks and developing others. But jeez, in professional sports just making it into the playoffs and exiting rapidly most of the time is not the point. Except for teams with crappy stadiums and practically no fans. Go Yankees!
Okay, I Admit I Admire How the Yanks have Built Their Team: They talked dumb teams into taking their overpaid scrubs off their hands and developed a load of great young players. I'm always secretly hoping that the Yankee's brilliant GM Brian Cashman would get tired of getting slammed by New York talk show hosts and callers and flee to the Red Sox. No such luck. If the Yankees win and he gets the credit, I guess I'm okay with that.
Rudy Giuliani: Nothing more I'd like to see than America's Mayor, and New York super-fan, perp-walked out of Yankee Stadium during a World Series seventh inning stretch. Context for the kids: In the late 1980s, U.S. Attorney Giuliani perfected the art of the humiliating arrest in front of the TV cameras in places like the trading floor of now defunct companies like Kidder, Peabody. What goes around comes around!
So good luck to the Yankees. For your sake, I hope this is your year. If not, you can always sign Mookie Betts for 2021 and kill off the Red Sox that way. And crush my soul.
Why this Red Sox Fan Is (Almost) Rooting for the New York Yankees to Reach the World Series | Sports