L.A. Dodgers vs. Houston Astros Game 3: TV Channel, Live Stream Info For World Series 2017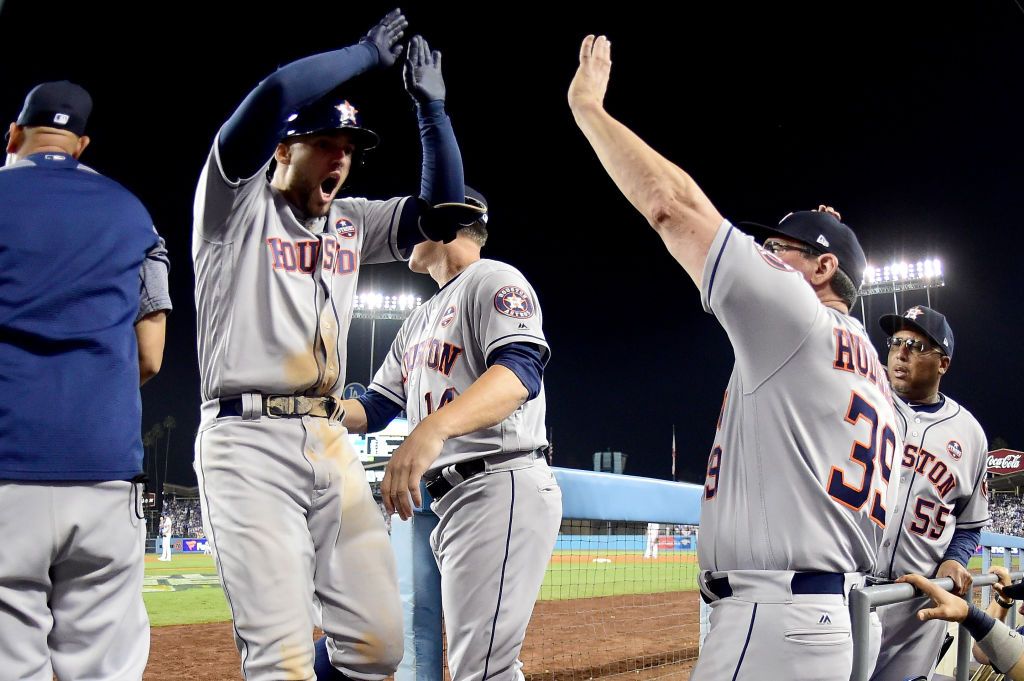 The Houston Astros tied the World Series at 1-1 with a dramatic 7-6 victory over the Los Angeles Dodgers on Wednesday night, setting up what is effectively a best of five series starting with Game 3 on Friday.
George Springer's two-run home run in the 11th inning gave the Astros a thrilling win at Dodger Stadium, prompting Astros starting pitcher Justin Verlander to describe the game as an "instant classic."
"That's why I love this team. There's no quit. Top to bottom of the lineup. Anybody can win a game at any time," he said in a news conference. "This is an instant classic and to be able to be part of it is pretty special."
Expectations are now high as the teams head east, to Houston's Minute Maid Park for Game 3 in which the Astros will hope to make use of home advantage and take the lead in the series for the first time.
After Wednesday's thriller, it is not a game many will want to miss, so here's how to catch it on television and live stream.
What time will the game begin?
The first four games will begin at 8:09 p.m. Eastern Time.
Which network will it be aired on?
Fox will be showing each and every game of the World Series.
Related: Clayton Kershaw is in record-breaking form at the World Series
Can I watch it if I don't have cable?
Sure, and you don't even have to head down to a bar, either. This year, Major League Baseball has partnered with YouTube TV, a subscription-based channel, in order to promote and air the World Series. Fox will be available via YouTube TV, which costs $35 per month.
But can I watch it for free?
Fortunately for baseball fans, YouTube TV has a 14-day free trial, more than enough time to fit in the whole Series should it go the distance and finish on November 2 with a Game 7.
And, finally, when are the other games due to be played?
Game 4
Saturday, October 28, at Minute Maid Park, Houston
Game 5
Sunday, October 29, at Minute Maid Park, Houston
And should they be needed…
Game 6
Tuesday, October 31, at Dodger Stadium, Los Angeles
Game 7
Wednesday, November 1, at Dodger Stadium, Los Angeles