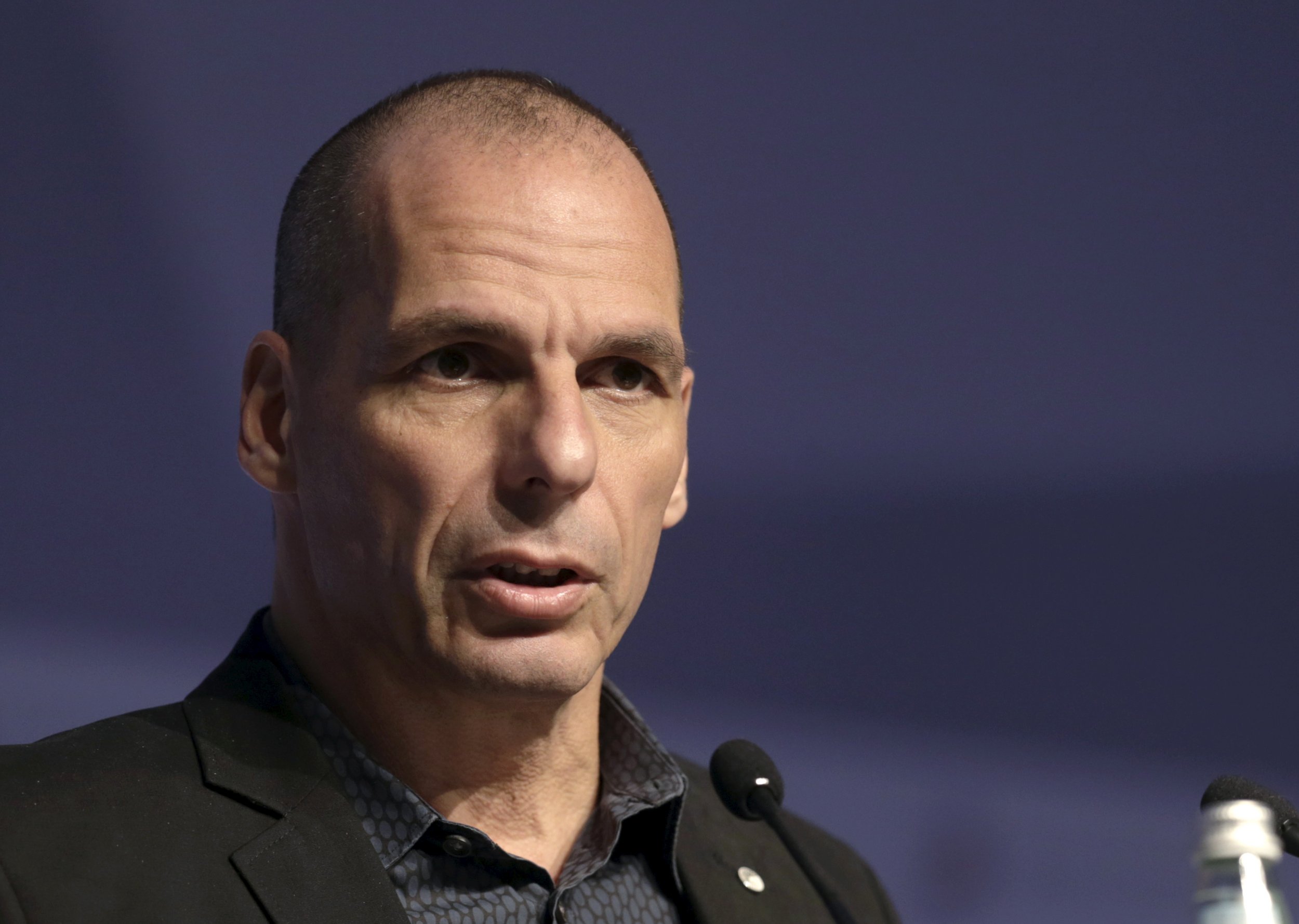 World shares hit a new high on Monday, led by China, though the global rally faded in Europe as investors looked ahead to central bank meetings in the United States and worried over Greece.
The dollar edged up but held close to Friday's 2 1/2-week lows, after weak U.S. data on Friday reinforced expectations the Federal Reserve would not raise interest rates any time soon.
Chinese stocks led Asian equities to seven-year highs on expectations of more stimulus from Beijing, building on positive momentum after forecast-beating results from major U.S. tech companies drove Wall St to record closing highs on Friday.
European shares fell in early trade. The FTSEurofirst 300 index was down 0.4 percent, hit by concern about a lack of progress in talks between debt-strapped Greece and its international creditors.
The MSCI world equity index, which tracks shares in 45 countries, hit a new record high of 442.13 points before pulling back. It was last down 0.1 percent.
Chinese shares hit fresh seven-year highs, led by heavyweight state-owned enterprises after state media reported the central government would, through mergers and acquisitions, drastically slash the number of conglomerates it controls.
The CSI300 index, which has almost doubled since late October, closed 2.2 percent higher.
Caution before a Bank of Japan policy decision on Thursday weighed on Japanese shares and the Nikkei 225 index ended down 0.2 percent.
Nonetheless, MSCI's broadest index of Asia-Pacific shares outside Japan rose 0.6 percent.
The rally in Asia came after shares in Amazon and Microsoft both jumped more than 10 percent on Friday on strong revenues, driving the Nasdaq Composite Index to a record high.
The dollar was up 0.2 percent against a basket of major currencies but still close to Friday's 2 1/2-week low.
The Fed begins a two-day policy meeting on Tuesday with a slew of recent sub-par indicators prompting analysts to downgrade their view of the U.S. economic outlook and to push back expectation of when the Fed will hike rates for the first time since June 2006 until later this year.
The dollar was up 0.2 percent at 119.18 yen and flat against the euro at $1.0872.
"It may be that the market is looking to get back into dollar longs and I think the extent to which the Fed is prepared to look through this weaker patch of data will be the important element this week," said Ian Stannard, European head of FX strategy at Morgan Stanley in London.
LOW-RISK
Worries over Greece, which faces running out of cash within weeks unless it can reach agreements in talks that appear to be going nowhere, pushed yields on Greek government bonds higher and those on low-risk German debt lower.
German 10-year yields last stood at 0.14 percent, down 1.4 basis points.
"The Greek event risks are still prominent - we would argue that Bund yields should actually be higher over the long term if Greece was to exit, as the resultant euro zone would have less economic variance between member states - but in the near term the uncertainty should still keep demand for the "risk-free rate" (Bunds) in place," said Mizuho strategist Peter Chatwell.
Brent crude oil prices held near a 4 1/2-month high above $65 a barrel, supported by worry that fighting in Yemen might disrupt supplies, and a fall in the number of active U.S. drilling rigs to its lowest since 2010. Brent last traded 7 cents lower at $65.21 a barrel.
Gold traded not far from a five-week low as strength in stock markets undermined its safe-haven appeal and as investors focused on the Fed meeting. Spot gold stood at $1,183 an ounce.