The world's autocratic leaders are divided over Russia's invasion of Ukraine.
Several allies of Russian President Vladimir Putin have turned on Moscow since he ordered his forces into neighboring Ukraine last Thursday.
But while Russia is facing the most punitive measures and sanctions ever imposed on a country in the modern financial system, some—including Brazilian President Jair Bolsonaro—have refused to sanction Moscow.
Hungarian Prime Minister Viktor Orban, an anti-immigrant strongman who has long been friendly with Putin, only weeks ago denounced imposing sanctions on Russia and said that Moscow's security demands were reasonable.
But in a U-turn, he has now backed all European Union sanctions against Russia.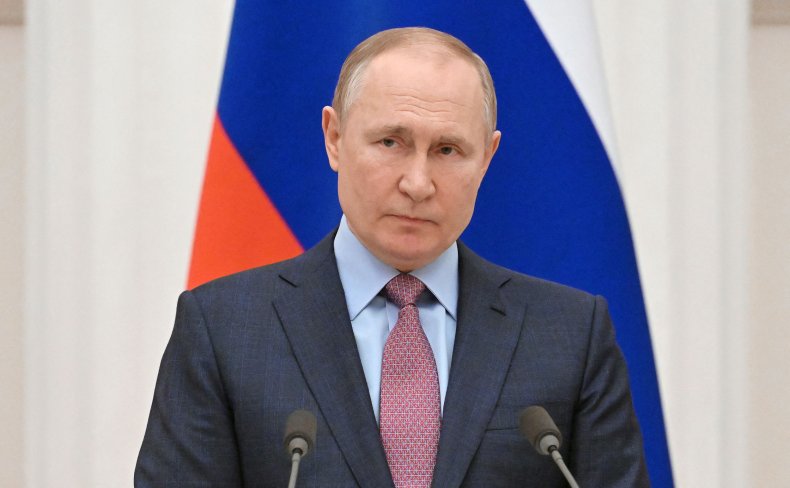 "Hungary made clear that we support all the sanctions, so we will block nothing, so what the prime ministers of the European Union are able to agree, we accept it and we support it," he told reporters. "This is the time to be united, it's a war."
Turkish President Recep Tayyip Erdogan voiced support for Ukraine shortly after Putin announced that he had authorized a "special military operation" in Ukraine last week.
"Turkey supports Ukraine's battle to protect its territorial integrity," Erdogan said in remarks broadcast by Turkish TV on Thursday.
"We are sincerely saddened that Russia and Ukraine, both of whom we see as friendly countries and with whom we have close political, economic and social relations, come face to face in this way."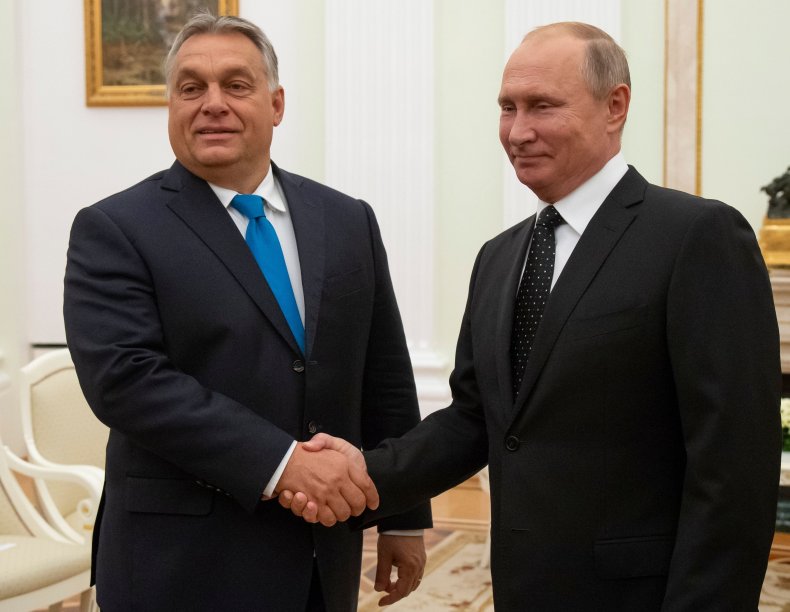 Myanmar's junta has said the Russian invasion of Ukraine is "justified."
Moscow's military had "carried out what is justified for the sustainability of their country's sovereignty," junta spokesman Zaw Min Tun said. "Russia shows its position to the world as a world power."
Brazil's Bolsonaro has refused to sanction Moscow and defended Russia's move to recognize the separatist regions in eastern Ukraine as independent.
At a news conference on Sunday, Bolsonaro criticized Ukrainian President Volodymyr Zelensky saying Ukrainians had "trusted a comedian with the fate of a nation"—a reference to Zelensky's former career.
Chinese President Xi Jinping has offered no clear endorsement of Putin's actions in Ukraine.
On Friday, Xi reportedly asked Putin to negotiate with Ukraine.
"China supports Russia and Ukraine to resolve the issue through negotiation," he told Putin on Friday, according to Chinese state broadcaster CCTV.
China abstained from three emergency votes at the United Nations Security Council, refusing to condemn Russia over its invasion of Ukraine but not supporting it either.
Russia pointed to China as an example of a major power still offering friendship and support. But at a daily press conference on Monday, China's foreign ministry subtly tried to put some distance between Beijing and Moscow.
Follow our live blog for updates on the Russia-Ukraine conflict.