As World Wages War on COVID-19, U.N. Troops Fight on the Front Lines
One year on since COVID-19 laid siege to an unsuspecting world, it's not only countries that are battling to keep the coronavirus at bay, but also tens of thousands of international troops waging war against the disease under the blue and white banner of the United Nations.
Tasked with defusing tensions in some of the world's most precarious regions across the globe, U.N. peacekeepers were forced a year ago to recalibrate their duties to include protecting both themselves and local populations from an ominous invisible specter, while simultaneously fulfilling their original missions to prevent the outbreak of potentially devastating conflicts.
The initial reaction of U.N. officials, however, was like that of much of the world: uncertainty.
"I had this anxiety," U.N. Under Secretary-General Jean-Pierre Lacroix told Newsweek. "Are we going to be able to just continue? Aren't we going to be paralyzed by COVID-19?"
Lacroix oversees the vast network of U.N. Peacekeeping Operations, comprising more than 85,000 personnel from 121 nations deployed to a dozen countries. When news first emerged last year of the coronavirus rapidly spreading worldwide, no one knew how these forces and the fragile ceasefires they oversee would be affected.
"We didn't know the extent to which the virus would spread in our mission settings, particularly in Africa, or in other places, as well," he said. "And we didn't really know the extent to which it would impact our colleagues in the field, the civilians, the military and the police."
Those on the ground felt the effects firsthand. A leading official at a mission located in the heart of Africa recalls phoning the World Health Organization when her team detected their first COVID-19 case in the midst of a painstakingly organized election process. She also remembers the wave of emotion that ensued.
"It's one of those moments that your heart just sinks, and you think, okay, now it's the beginning of something," Denise Brown, deputy special representative of the U.N. Secretary-General in the Central African Republic, told Newsweek. "We don't know how difficult it's going to be, but we know it's going to be difficult."
But what followed was unexpected, something she called "an extraordinary experience."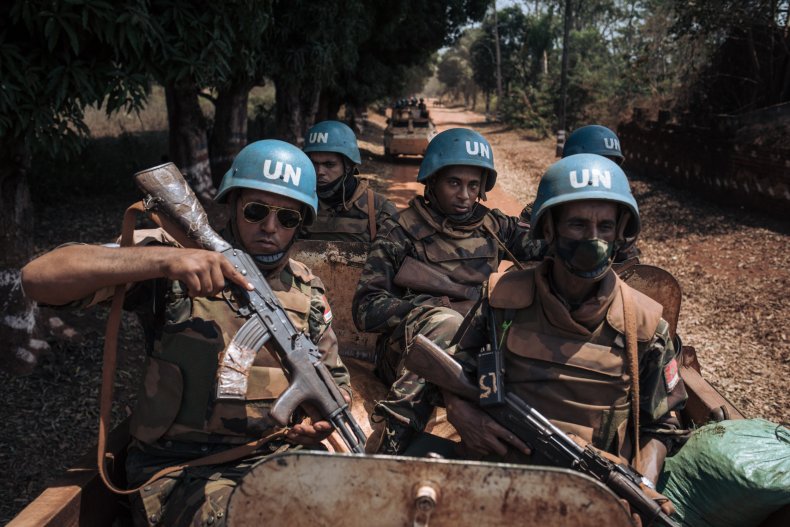 In the face of extreme adversity, U.N. peacekeepers from vastly different backgrounds, cultures and countries, some thousands of miles away from home with no way to return, banded together to combat COVID-19.
And they did so in a myriad of ways.
Among the first steps taken was the establishment of the Field Support Group for COVID-19, a special task force that coordinated early measures, such as temporarily suspending troop rotations—a risky bet in some areas in which the U.N. presence is viewed as crucial for defusing tensions—and establishing how to support both themselves and the local populations.
"We set for ourselves a number of key objectives," Lacroix said, "and one was, we need to protect our colleagues, we need to make sure to the best of our ability that mission delivery, the mandate, would continue, and we need to support the host government and host community in their own response too. [The fight against] COVID-19 should not be just us protecting ourselves."
Personnel stayed in constant contact with locals, both officials and civilians, in order to communicate what was going on as the situation worsened, even in remote outposts.
In a number of missions, active cases of COVID-19 were identified within the U.N. ranks before they were found in the communities in which they were stationed. This phenomenon was attributed to both the prevalence of international travel and early aggressive testing measures that predated those of the host country.
This posed an early challenge that, in some cases, posed a threat to the crucial trust between U.N. peacekeepers and the people they are obliged to protect.
David Shearer, who heads the U.N. Mission in South Sudan (UNMISS) as special representative of the U.N. Secretary-General, recounted "a couple of fairly tense meetings" with officials that he thought ultimately helped to assuage local suspicions.
"I said, 'Look, we're here, we're not going anywhere, COVID is coming to this country, whether you like it or not,'" Shearer told Newsweek. "'The fact is that international people are coming in, they might be positive, but they're a minority to compared to the number of people coming across the borders, flying in, most of the people coming in are South Sudanese.'"
He emphasized the importance of transparency in his dealings with his host country as being key to establishing a united front against the disease. Ultimately, Shearer said shutting down the mission would have been the easy way out, but persevering was only the viable option.
"'We're not going anywhere,'" Shearer recalled saying. "'We're here to help you. And we could go back to our families and look after them, but we're not, we're here because we need to serve you.'"
There were also some people within the country who saw an opportunity to exploit the situation. For them, Shearer said, "it was a much more convenient narrative to point the finger at the U.N.," even as COVID-19 infections rose throughout the world's newest nation in spite of strict quarantine measures put in place among the international personnel.
While misinformation has run rampant globally during the COVID-19 pandemic, the risk of contagious disease spread by U.N. peacekeepers is not without precedent.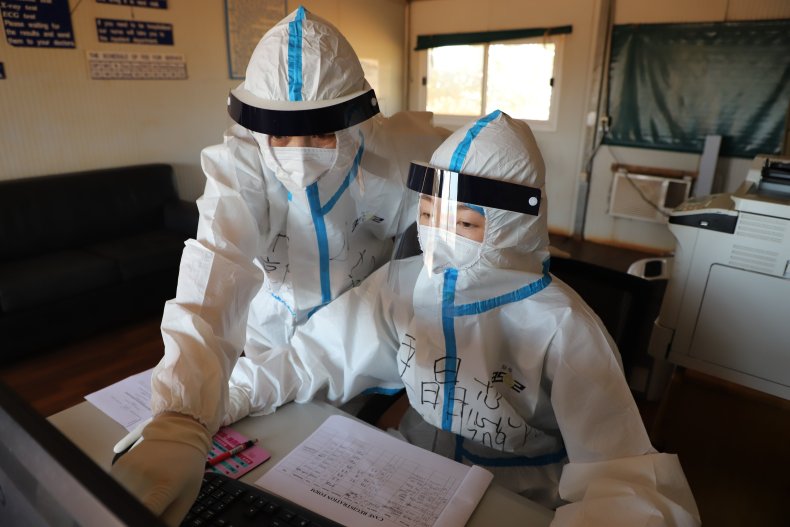 In 2010, the Caribbean nation of Haiti experienced its first-ever outbreak of cholera, a dangerous bacterial disease that infected more than 800,000 people and killed nearly 10,000 over the course of the following years. An investigation traced the source back to improper sanitation practices at a U.N. Stabilisation Mission in Haiti (MINUSTAH) base.
The ensuing blowback did serious damage to the reputation of U.N. Peacekeeping Operations, which left the country in 2017, and Lacroix kept this in mind when it came to quickly getting ahead of COVID-19.
"The cholera episode and what happened in Haiti was very much on our mind," Lacroix said, stating that, in the case of COVID-19, "clearly there was a responsibility from peacekeepers in terms of the risk to the communities, and in terms of the reputational risk."
This risk, he said, is "probably another important reason for which we decided to react very, very quickly."
U.N. peacekeepers also have a positive track record in the face of epidemics. The 2013 outbreak of Ebola across West Africa proved even more deadly than that of cholera in Haiti, and U.N. personnel were deeply involved with the humanitarian response and coordinating with the WHO.
These lessons were also brought to the fight against COVID-19. In addition to shoring up medical infrastructure and setting up sanitary stations, missions got creative in their responses.
The result, Brown said, was a profound sense of solidarity between U.N. peacekeepers and their hosts.
"The virus was invisible, and it didn't make a distinction between a U.N. staff member and a member of the population," she said. "We were the same in front of the virus, and that was a very powerful feeling."
Some of the proactive measures taken include the hiring of local collectives to sew masks in South Sudan as part of a scheme that provided jobs and incentivized the use of personal protective equipment, using local radio stations to broadcast educational programs while schools were closed in the Democratic Republic of the Congo and, in the Central African Republic, facilitating the transfer of COVID-19 tests across the country.
"It was big things and then dozens of things every single day," Brown said.
Yet this process, compounded by the already demanding duties of keeping the peace on a daily basis, took a toll on U.N. personnel. Shutdowns meant the loss of recreational activities and social gathering spaces considered crucial for unwinding after a day of thwarting unrest in a foreign country always potentially on the brink of new hostilities.
Shearer recounts "tough stories" among some of his staff who, while dueling against disease abroad, received news from home of loved ones getting sick and even dying. COVID-19 deaths occurred within the mission as well.
"Then of course, when we got our first deaths, that really knocked people as well, because there was a sort of a, 'Well, we'll kind of get through it,' and then suddenly somebody dies," Shearer said. "Then people realize that this is for real. I mean, this is not just pretend, and that then ramped up the anxiety another notch."
As of April 5, U.N. peacekeeping missions suffered 3,595 cases of COVID-19, of whom 2,879 have since recovered and 25 have died.
Throughout 2020, an additional 13 U.N. peacekeepers were killed "due to malicious acts" involving the likes of improvised explosive devices, targeted assassinations and suicide attacks. At least 14 more have died in the first three months of this year.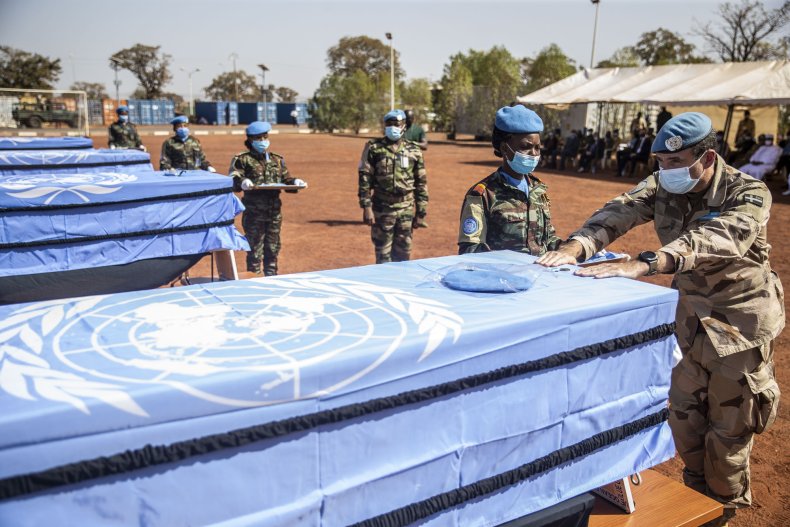 Locals too suffered significantly throughout the pandemic. Lacroix pointed to Lebanon, Mali and South Sudan as some of the countries most disturbed as a result not only of the pandemic, but the augmenting factors of domestic unrest and, in the case of Lebanon specifically, a disaster unforeseen by all.
Lebanon was already in the midst of a deteriorating financial crisis when COVID-19 added to the small Mediterranean nation's economic miseries. Then, in August of last year, a massive explosion tore through the seaport in Beirut, the capital, killing more than 200 people, injuring more than 7,500, and leaving more than 300,000 homeless, in a country already sliding into catastrophe.
A ship of the U.N. Interim Force in Lebanon (UNIFIL) was caught in the shockwave of the massive blast, leading to several injuries, some serious, among the staff there. The mission kept on, however, and has done so throughout the pandemic in a country hit by what Lacroix described as "a storm, a combination of events, the explosion, the economic crisis, the political crisis and COVID-19."
Kandice Ardiel, UNIFIL's deputy chief of Strategic Communications and Public Information, said her team moved fast.
"Like other peacekeeping missions, and the rest of the world, UNIFIL had to react quickly when the global pandemic was declared in March 2020," she told Newsweek.
"We were steadfast in putting in place strict quarantine procedures, physical distancing, increased hygiene, and the wearing of masks, among other precautionary and preventive measures," she said. "All military rotations were put on hold until the end of June 2020. Except for a few essential staff, all civilian peacekeepers began working from home."
In addition to limiting in-person contacts with local communities, Ardiel said UNIFIL "immediately channeled" some of its funds to those fighting COVID-19 within Lebanon. Contingents also complemented these efforts through national funding.
And despite heightened tensions at the border between Lebanon and Israel, two nations still technically at war, where more UNIFIL personnel have died over the years than anywhere else in the world, the peacekeepers marched on.
"Our essential duties have continued throughout the pandemic," Ardiel said, "and we continue to implement our mandate."
Looking back at how the U.N. Peacekeepers responded, Lacroix said he was "proud" of the overall outcome.
"We equipped ourselves to react to the system," he said. "We organized ourselves to react."
But he added a warning, as the non-epidemiological effects of COVID-19 continue to plague countries around the world.
"We're absolutely not out of the woods, we're not out of the woods at all," Lacroix said. "Another thing we may experience moving forward, because everybody knows you have economies that are massively affected, and particularly in these countries, you have, as a result of that, social situations also deteriorated, and you can have serious consequences when it comes to the security situation, and the political situation, and all the efforts that we're putting into this."
U.N. forces continue to work toward curbing and combatting COVID-19 in their respective countries. Now, the next phase of the fight is the distribution of vaccines.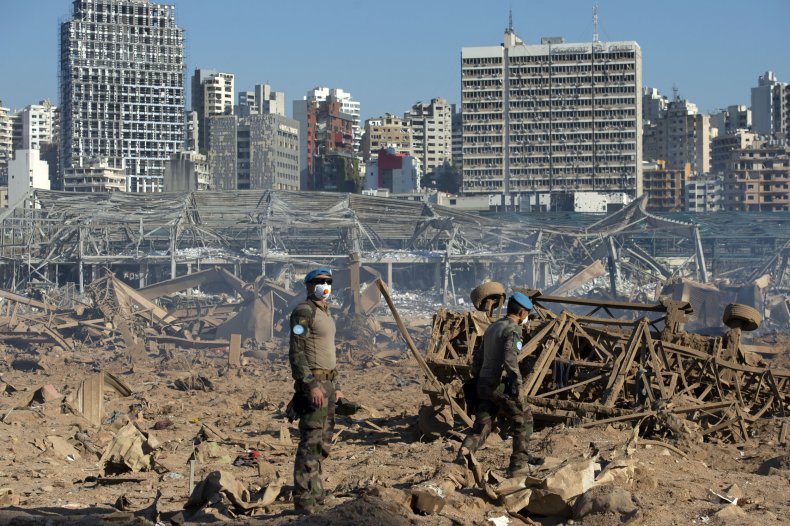 China and India have pledged hundreds of thousands of doses to U.N. staff. To help developing countries, the U.N. has devised the COVAX initiative, though the rollout is far from a guaranteed success.
The Cooperative for Assistance and Relief Everywhere (CARE) international NGO has discovered that massive quantities of vaccines delivered to dozens of countries have yet to be distributed, meaning they may expire, and many may have already spoiled.
Lacroix reveals "a fear at the U.N." that the critical vaccines "will come too slow to the population in the Global South, and particularly in Africa." This could also undermine trust between host countries and U.N. Peacekeeping Operations.
"The U.N. as a whole needs to really pursue both fronts," Lacroix said, "because we're aware that, in some cases, you may have this perception that U.N. personnel are getting a vaccine and the community around them is not getting the vaccine, so that is obviously a concern."
He said the U.N. has "a special responsibility" to safeguard colleagues, not just an ethical one, but a legal one, and he felt a similar obligation to ensure locals received the support they needed as well.
"Our mission will not only continue doing what they do to support the COVID-19 response," Lacroix added, "but they will also be helping in vaccine delivery."
The delivery of vaccine doses to global populations is seen as especially critical given yet another uncertainty lying ahead. New strains of COVID-19 have begun to emerge in all corners of the world. Some have begun to show resistance to the vaccines now being rushed across continents. This means that the longer the virus is allowed to exist, the more difficult it may be to protect people from it.
Without active measures, Shearer said that any country, even South Sudan, where he is now, could become an incubator for a new, vicious version of the pathogen.
"It relies on everybody in the world being vaccinated," Shearer said. "We could easily be here in a corner of this where nobody is vaccinated, and it's being passed around that there's a mutation that happens in South Sudan that travels right around the world again."
With the exception of Beijing and New Delhi, however, most governments are simply focusing on protecting their own at this stage of the global vaccination process. Even so, Shearer appealed for the international community to take into account new threats potentially lurking around the corner.
"I think the challenge, once all the nation-states look after their own, is being able to stand back and say, actually, this is bigger," he said. This is a bigger issue and South Sudan poses just as much threat to us, if we don't get that sorted."
Shearer stressed the importance of thinking globally.
"As a global community, we've got a bigger job coming," he said, "and that's got some real ramifications."