The Scars of World War I Battlefields a Century Later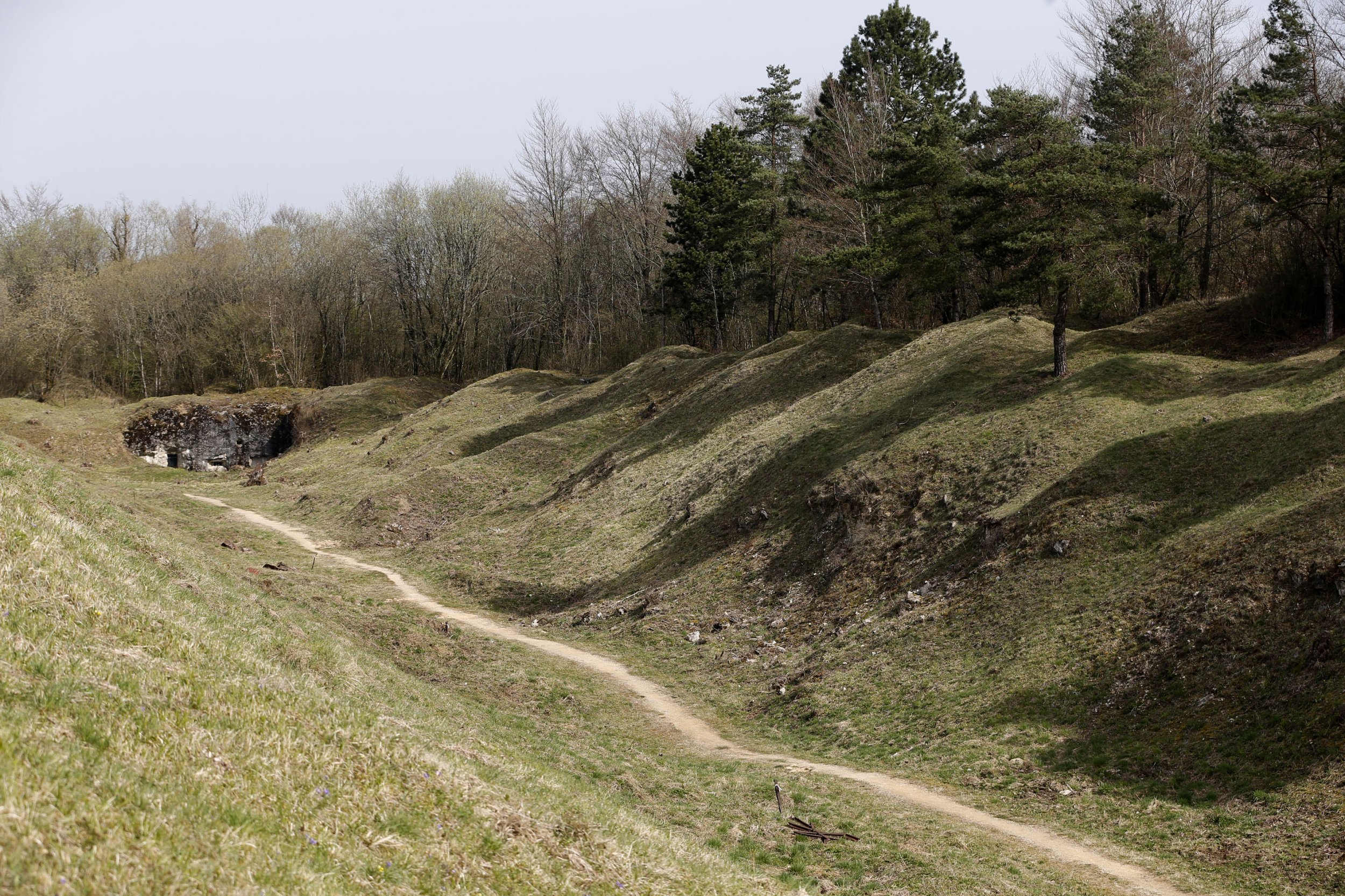 A century ago today, on July 28, 1914, Austria-Hungary declared war on Serbia, marking the beginning of World War I. A month earlier, on June 28, 1914, Archduke Franz Ferdinand was assassinated, marking the precusor to the four-year long war in which 10 million soldiers died, and sent Europe hurtling toward the Second World War two decades later.
Today, peaceful landscapes where battlefields once stood, riddled with land mines, corpses, and barbed wire, and wafted over with deadly gas, show the trenches and cratered face of warfare. European nations are commemorating the war all year long, including a procession of giant marionettes through the streets of Liverpool, U.K.