World War II Nazi-Era Military Names Should Be Removed From Army Barracks, German Defense Minister Says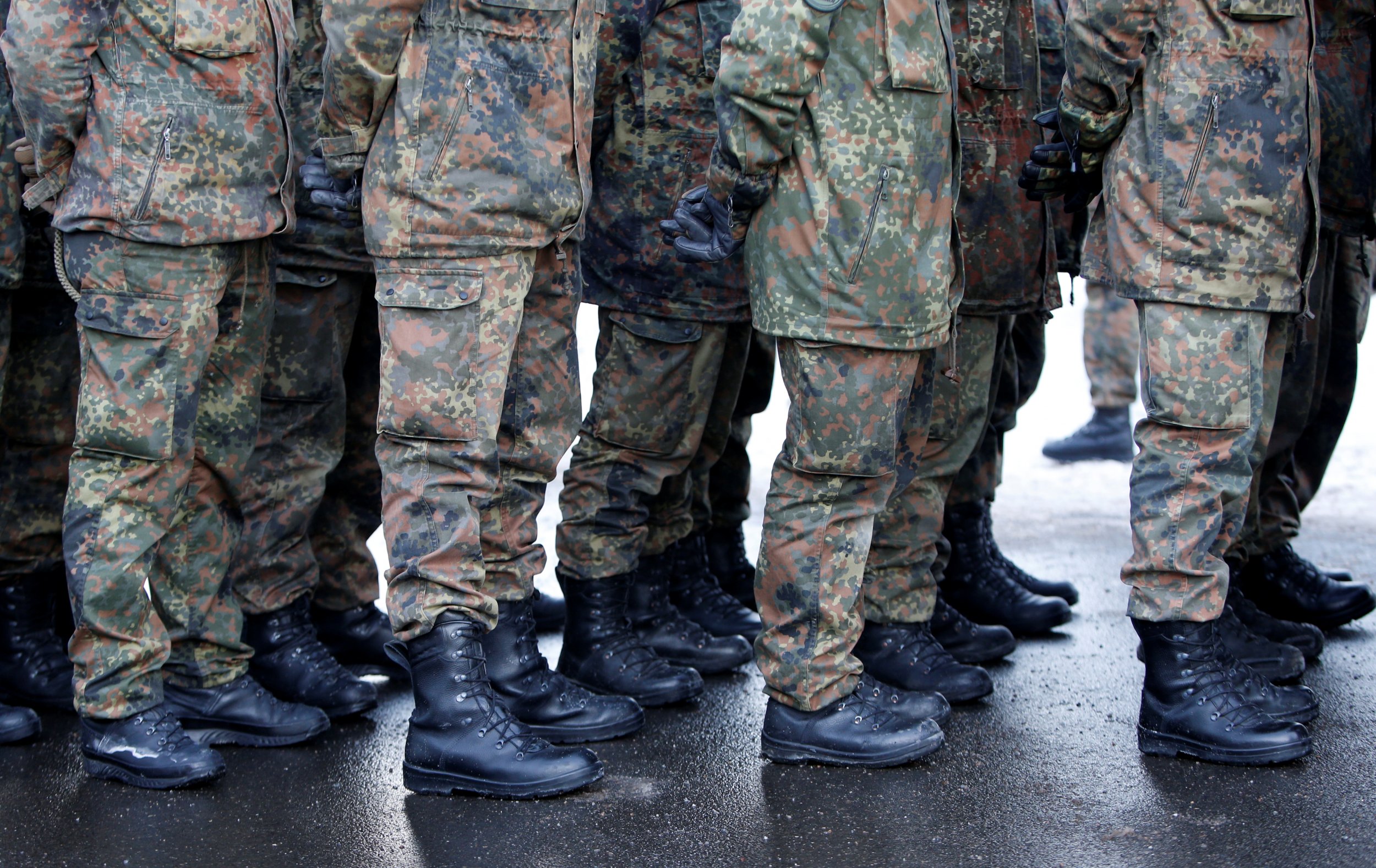 German Defense Minister Ursula von der Leyen is calling on the military to give new monikers to any barracks that still boast the names of Nazi-era figures.
"The Bundeswehr has to send signals both internally and externally that it is not rooted in the tradition of the Wehrmacht," or the Nazi-era armed forces, von der Leyen told Germany's Bild am Sonntag newspaper on Sunday. The Bundeswehr, which was established as West Germany's new army in 1955 as part of the country's post-war integration into the west, "needs to confidently put more of an emphasis on its own 60-year history," she added, "Why not rename those barracks?"
A number of contemporary barracks still carry the names of Wehrmacht officers. The Marseille air force barracks in Appen, a city located northwest of Hamburg, is named after Hans-Joachim Marseille, a captain in the Luftwaffe (the Nazi air force) who was nicknamed the "Star of Africa" and was awarded Nazi Germany's Knight's Cross with Oak Leaves, Swords and Diamonds. Elsewhere, Colonel Helmut Lent, Major-General Adelbert Schulz and Diedrich Lilienthal are the namesakes of the Lent army barracks in Rotenberg, the Schulz-Lutz army barracks in Munster and the Feldwebel-Lilienthal barracks in Delemnhorst, respectively.
"It's long overdue to rename the last barracks named after Wehrmacht officers," Johannes Tuchel, head of the German Resistance Memorial, told Bild am Sonntag. "Officers like Schulz, Lent and Marseille fought in Hitler's war and were part of Nazi propaganda."
The one exception Tuchel would make, however, is for Field Marshal Erwin Rommel, the "Desert Fox" who took his own life rather than face a public trial for treason as a co-conspirator in the plot to assassinate Adolf Hitler. The Rommel barracks in Lippe bear his name.
The news comes less than a month after the arrest of a German soldier with a "xenophobic background" who pretended to be a Syrian refugee and was allegedly planning a far-right attack to assassinate politicians. His garrison in Illkirch, near Strasbourg, France, had Wehrmacht memorabilia on display.
Meanwhile, a cabinet full of Nazi Wehrmacht helmets and other memorabilia—including pictures of Wehrmacht soldiers and Nazi pistols—was found over the same weekend in a different barrack in Donaueschingen. In the wake of those incidents, the head of the armed forces ordered the inspection of all barracks "to see whether rules on dealing with heritage with regard to the Wehrmacht and National Socialism are being observed," a spokesperson for the defense ministry said.
Efraim Zuroff, head of the Simon Wiesenthal Center's Israel office who is best known by the title of "Nazi hunter," tweeted Monday that Germany's decision was a "very appropriate step," adding, "What were they waiting for??"
"There's a reason this happened now," Zuroff told Newsweek in a telephone interview Monday. "This has to do with neo-Nazi activity in the German army. I very much doubt this would have taken place if not for that. in reality this should have happened years ago," he added. "It's very simple. It has to be clear that the Wehrmacht also played a role in crimes against humanity and waging a war against peace. People who were part of that shouldn't be the heroes of the new Germany."