World War II Nazi War Criminal Too Old for Prison? He's 96 Years Old, But German Court Says No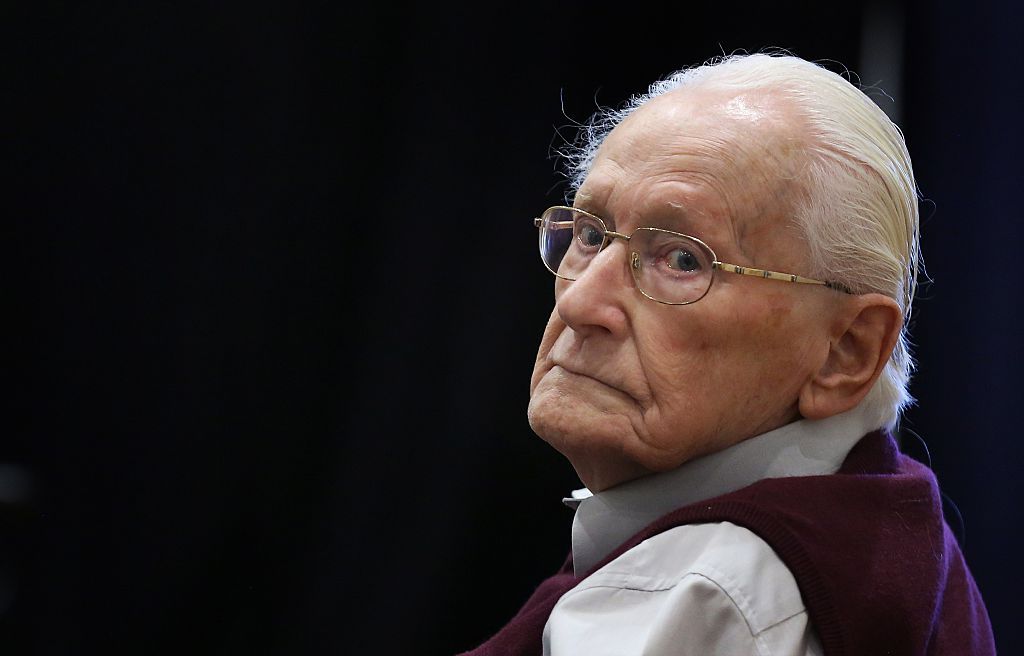 Oskar Groening, a 96-year-old convicted Nazi war criminal who as a young man worked at Auschwitz, is fit to start serving his prison sentence despite his lawyers' claims otherwise, a German court ruled on Wednesday.
Groening was charged with 300,000 counts of accessory to murder in 2014. He was convicted in July 2015 and sentenced to four years in prison. He appealed, but the conviction was upheld by Germany's Federal Court of Justice in November 2016—a first for such a case. (Others had appealed, but they passed away before a decision was handed down.)
"The higher regional court thinks, based on expert opinion, that the convicted man is able to serve his term despite his advanced age," a court in Celle, in northern Germany, said Wednesday. His age-related needs would be taken into account in the prison facility.
Groening worked at the infamous Nazi concentration camp complex in occupied Poland from October 1942 until September 1944, according to a 2005 interview he gave to the German magazine Der Spiegel. His job was to collect and sort money that had once belonged the victims and watch over their possessions on the selection ramp, where some new arrivals were chosen to be sent to their deaths. In May and June 1944, during the period Groening worked at the camp, 425,000 Hungarian Jews arrived at Auschwitz and 300,000 of them were immediately murdered in gas chambers. While Groening never denied working at the camp, he insisted he didn't commit any crimes.
Prosecutors disagreed. "He helped the Nazi regime benefit economically, and supported the systematic killings," they said in a statement when he was charged in 2014.
Groening's conviction was based on a legal precedent set in Germany in 2011 in the case of John Demjanjuk, who was found guilty of 28,060 counts of accessory to murder for his role working at the Sobibór extermination camp. He was the first to be tried and convicted not for direct involvement in specific killings, but rather based on the logic that he was part of an apparatus whose sole purpose was extermination. In the years since, several other death camp workers, including Groening, have been charged using the same theory.
At this point, Groening has exhausted his avenues for legal appeal, according to Lawrence Douglas, a professor of law, jurisprudence and social thought at Amherst College and the author of the 2016 book The Right Wrong Man: John Demjanjuk and the Last Great Nazi War Crimes Trial.
"The German high court already decided that he was properly convicted," he told Newsweek on Wednesday. Douglas said that although Demjanjuk died before the high court could affirm the new legal logic, its decision in the Groening case did, for the first time, "ratify whole new theory of functional guilt that was only embraced with Demjanjuk verdict."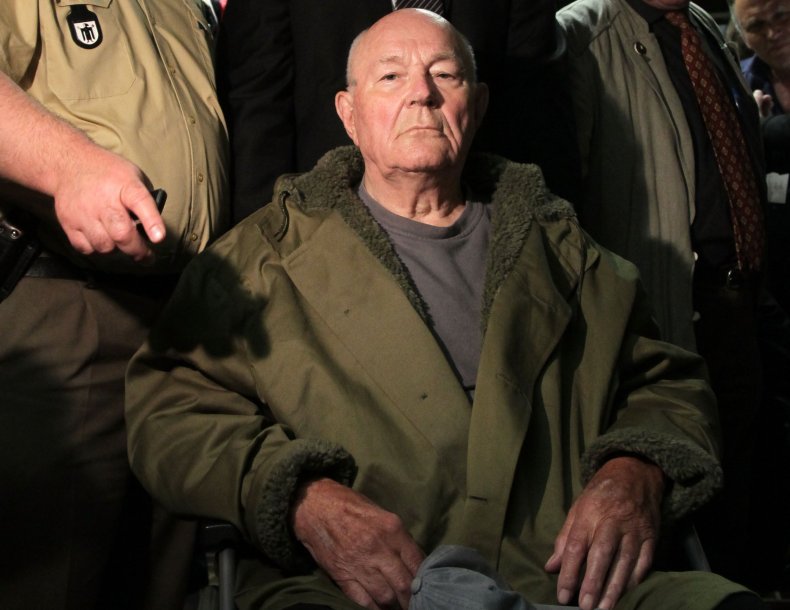 The news of the court's ruling raises old questions about whether suspects should be tried and imprisoned at such advanced ages for crimes committed decades ago.
"It's important that these people actually be imprisoned, even if it's for a brief time," Efraim Zuroff, the head of the Simon Wiesenthal Center's Jerusalem office who is better known by the moniker of Nazi hunter, told Newsweek. "The trial is important, but it's very important that there is an element of punishment as well. It has to be clear that this is not just an exercise in jurisprudence or in the history of the Holocaust. This is about terrible crimes committed by individuals who did not have to commit them."
Andrew Nagorski, a former foreign correspondent and editor for Newsweek and author of the 2016 book The Nazi Hunters, similarly points out that concentration camp guards and other workers like Groening agreed to take those postings.
"It wasn't the mythology that you either had to do this or be killed or imprisoned. This was an assignment you could turn down," he told Newsweek. Of course, he added, the alternative would likely have been heading to the eastern front, where the men would face death themselves.
Nagorski believes that the most important thing is that Groening was put on trial and found legally and morally guilty in what is one of the last Holocaust trials the world will see.
"Each of these trials is a history lesson and it reinforces the notion that there is accountability for an individual's actions, even in a totalitarian state," he said. But it "would be a breakthrough if he actually spent a little time in prison. [It would reinforce] the notion that no one is beyond the law, that there is a price to pay no matter how long you live and that living to an old age does not absolve you."