'World of Warcraft' 9.1 and Burning Crusade Classic Leak Before BlizzCon
World of Warcraft seemingly has some big content news in store for BlizzCon 2021. In what appears to be a leaked press kit, the World of Warcraft fan site Wowhead has fully detailed everything we can expect from WoW during Blizzard's showcase tomorrow.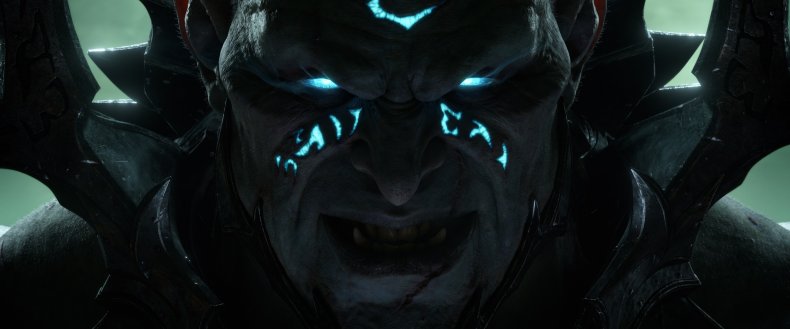 Starting with perhaps the most obvious announcement, the Burning Crusade expansion is officially making its way to World Of Warcraft Classic servers. As is to be expected, the returning expansion features everything from its original version, including its locations, playable races and more. Fight for the Horde and you'll have a chance to join the ranks of the Blood Elves. Side with the Alliance and the Draenei may be more your type. Other features, like flying mounts in the Outland and Arena PvP, make a return as well.
Unique to World of Warcraft Classic, phases of the expansion will roll out over time so players can prepare for the Black Temple and Sunwell raids. Existing Wow Classic players also don't have to upgrade to Burning Crusade if they don't want to. That being said, the content will be offered at no additional cost when it does release. A release date or window was not mentioned in the source leak.
Moving on to World of Warcraft: Shadowlands, the alleged leak also reveals that the upcoming 9.1 patch is called Chains of Domination. Continuing the current Covenant campaign, the update will feature a new area called Korthia, the City of Secrets, and it sounds like it'll be a new zone with quests and outdoor activities to complete. Its main raid is called the Sanctum of Domination. The tough task is a 10-boss encounter with fights against the Eye of the Jailer, the Tarragrue and the Banshee Queen. On your way toward that raid, you might want to check out Tazavesh, the Veiled Market. It's an eight-boss encounter that culminates in a heist.
You'll also find a wide assortment of armor sets, pets and mounts to round out your character profile too. In fact, after the update, flying across the Shadowlands will officially be a feasible activity if these details hold true. Given that BlizzCon is just a few hours away, it seems highly likely that we're looking at a genuine leak.
World of Warcraft and World of Warcraft Classic are available now on PC.
What are your thoughts on these BlizzCon announcements for WoW? Is this exactly what you expected? Tell us in the comments section!