World Weather: Freezing Temperatures in China, Powerful Winds in U.K. and Floods in New Zealand Mean U.S. Is Not Alone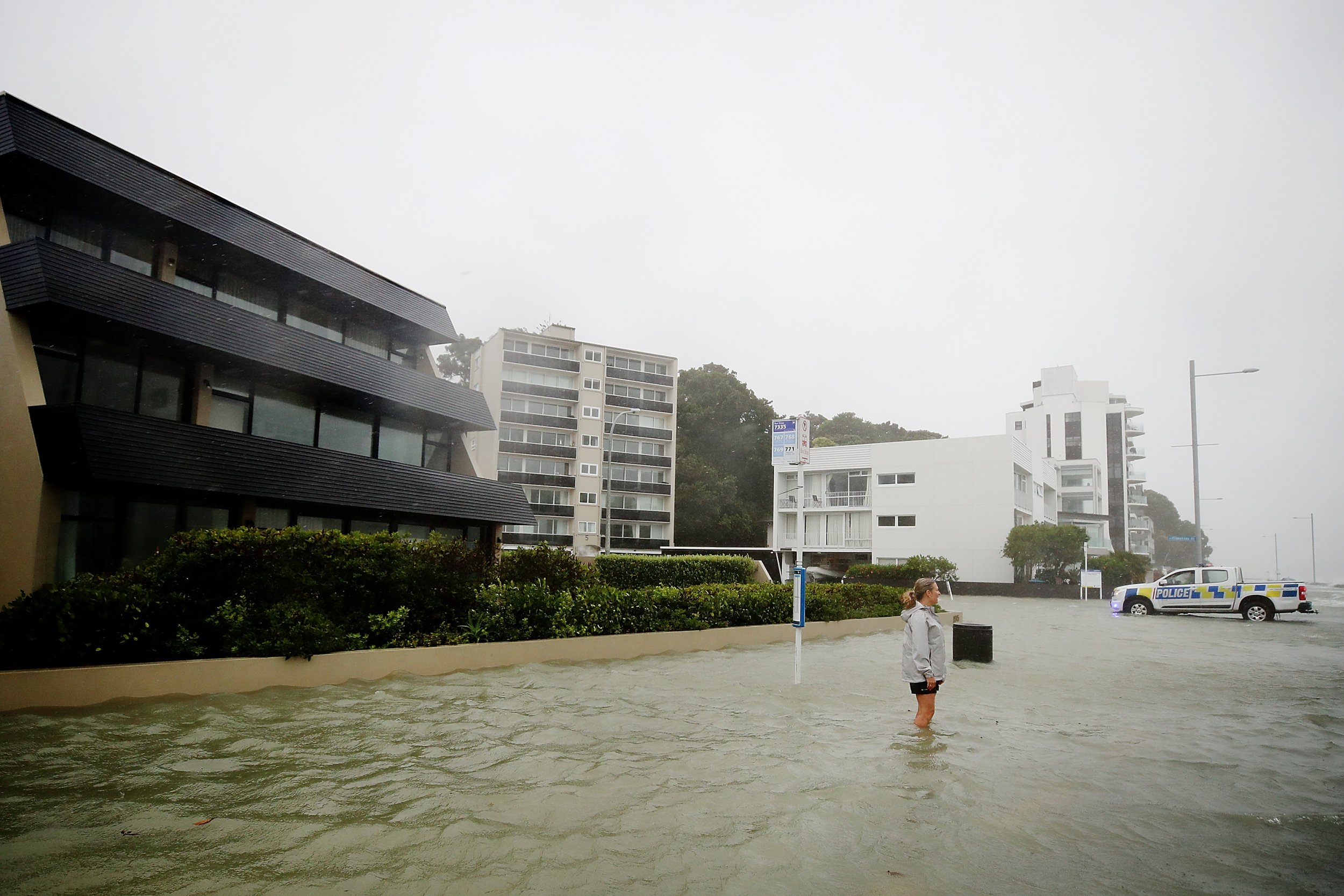 The U.S. has been immersed in a "bomb cyclone," the technical meteorological term for the winter storm plaguing the East Coast from Florida to Maine. The weather followed a blustery arctic blast, causing below-freezing temperatures for days and record-breaking lake-effect snow near the Great Lakes.
Extreme weather struck other parts of the world, too. From flooding and snowfall to high wind speeds and waves, here are a few extreme weather conditions happening beyond the I-95 corridor.
Europe
Winter storm Eleanor struck huge swaths of Europe on Wednesday with winds up to 100 mph, reported The New York Times on Wednesday.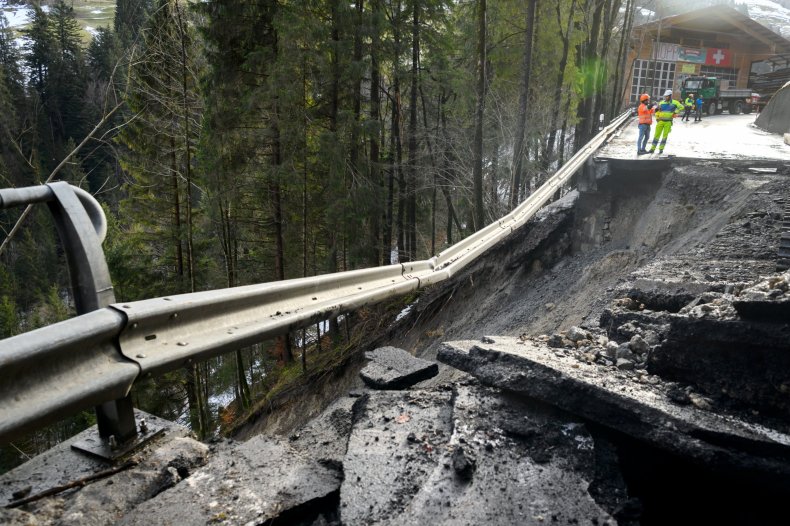 Thousands were left without power. Downed trees and overturned vehicles took over highways and train tracks. One skier in the French Alps died after being hit by a falling tree. By Thursday, flood warnings were in place across the U.K., reported The Guardian.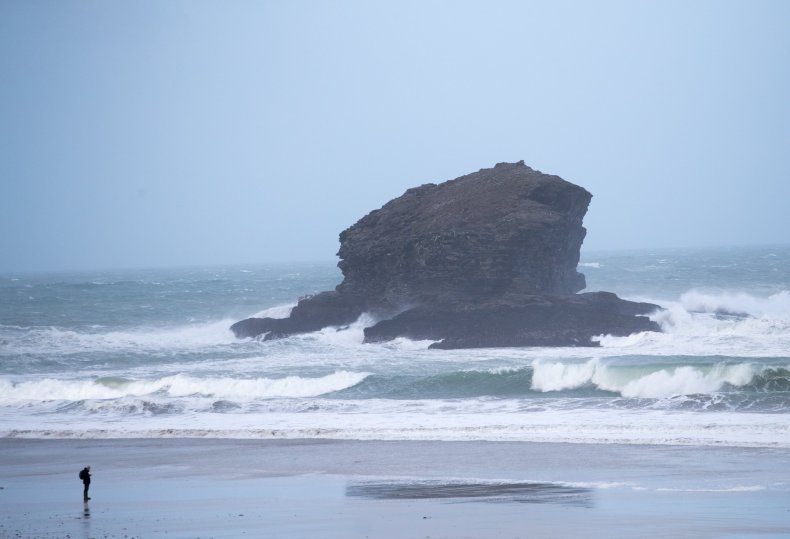 Though the storm has mostly passed, high tides and massive waves heightened flood risks until Saturday, according to Neil Davies, the food duty manager for the Environment Agency. Gusts in southwest England and Wales may reach 50 to 60 miles per hour, and up to 75 miles per hour on the coasts and high grounds, according to the U.K.'s Met Office. The high winds are arriving just before a cold snap is expected to bring temperatures as low as 14 degrees Fahrenheit to Scotland.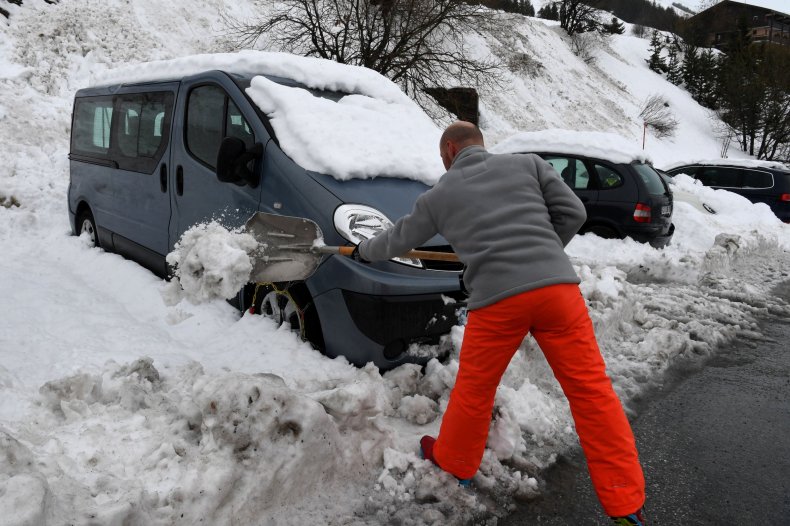 New Zealand
In New Zealand, a summer storm hit central and lower North Island with heavy rain and gale-force winds.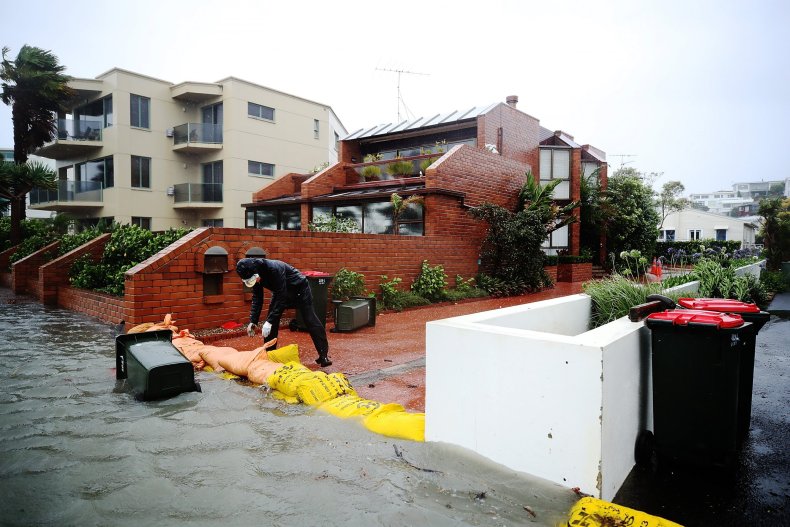 Residents at the top of South Island were expected to get heavy rains and strong winds Saturday until 4:00 p.m. local time. At least one woman died after a tree fell on the car she was inside at the time, reported the New Zealand Herald. The Thames-Coast Road, per the Herald, was plagued with rock falls and sections of the roads being swept away by waves. Winds were over 90 mph in some parts of New Zealand, with at least 274 lightning strikes and nearly 9 inches of rain in areas around Mount Taranaki. The massive rain storm followed an unusually dry summer, reported ABC News.
China
Central and eastern China have been dealing with heavy snowfall and blizzard conditions since Tuesday.
Though the blizzard alert was lifted on Friday, more snow was expected across the north over the weekend, reported Reuters.Downed power lines scrapped power in Suizhou, a city of 2.5 million people.
The snowfall killed at least 10 people, reported the South China Morning Post. The hardest-hit provinces were Shanxi, Henan, Hubei, Anhui and Jiangsu. More than 16 inches of snow fell in parts of Henan, Hubei and Anhui. About 200 homes were destroyed by the blizzards.