The World Will Have More Wars in 2018, Almost Three-Quarters of Americans Believe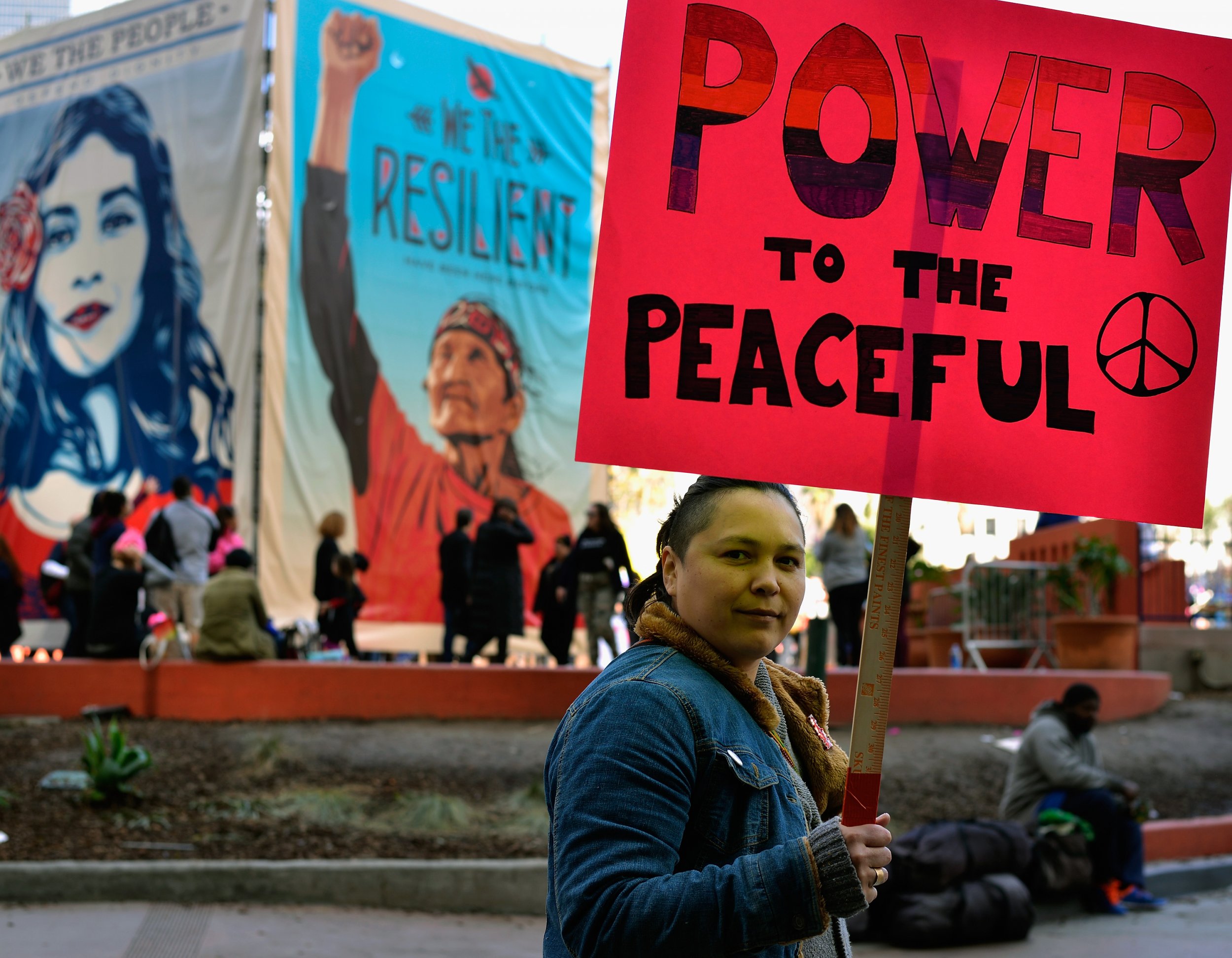 The majority of Americans have a grim outlook for 2018, according to a new Quinnipiac University poll released Wednesday.
Almost three-quarters of American voters (73 percent) believe the world will be a less peaceful place next year, while only 18 percent of respondents to the poll disagree.
Fifty-eight percent believe that 2018 will be better than 2017 was for them personally, while 44 percent of Democrats polled say 2018 will be worse for them.
Democrats were the "only party, gender, education, age or racial group listed with a pessimistic outlook," according to Quinnipiac.
A high percentage of those polled have hope for the Middle East. Forty-eight percent believe the Israelis and Palestinians will find a way to coexist. Female respondents were the most optimistic about a solution to the protracted dispute, with 51 percent believing in potential peace and only 45 percent of men holding similar beliefs.
A slim majority of 52 percent look forward to the economy improving in 2018. But there was a significant partisan split in the results, with 64 percent of Democrats saying it will be worse while an overwhelming 89 percent of Republicans say the economy will get better.
"Hope for Mideast peace and a belief we'll all be better off financially are bright spots in a survey that has an undercurrent of unease over an ever more dangerous world," said Tim Malloy, the assistant director of the Quinnipiac University Poll.
The survey also asked whether voters believe in the "war on Christmas," which has been a frequent topic for President Donald Trump. During his campaign, he fervently advocated for America to "say 'Merry Christmas' again." And on Monday while giving a speech in Utah about the Antiquities Act, he declared, "Remember I said we're bringing Christmas back? Christmas is back, bigger and better than ever before. We're bringing Christmas back."
But most voters do not believe there is actually any "war" on Christmas. Seventy-six percent believe the debate has been "made up for political purposes."
Only 33 percent of Americans are "very satisfied" or "somewhat satisfied" with the country today. Sixty-seven percent are either "somewhat dissatisfied" or "very dissatisfied."
But Trump remains positive about the upcoming year, tweeting, "Republicans will do well in 2018, very well!"
The Quinnipiac University poll surveyed 1,230 voters nationwide with a margin of error of plus/minus 3.3 percentage points.