World Youth Skills Day Reminds Us of Every Child's Potential | Opinion
I often wake up with a feeling of existential dread. Each day brings new headlines and with them a cascade of new anxieties—about COVID-19, the climate crisis, the economy, the war in Ukraine. I recognize my privilege—I can easily silence notifications or change the TV channel. Regardless, it's still difficult to escape these anxieties when thinking about the challenges we face as a society.
With ongoing conflict and economic hardship around the world, poverty is growing—and it is disproportionately affecting children. UNICEF estimates that at least 1 billion children live in poverty across the globe, with 100 million more experiencing multidimensional poverty due to COVID. As awareness and exposure grows, apathy and disillusionment also abound. This is particularly unfair to children experiencing poverty as it impacts them in many ways, including how they learn and the skills they can build.
I recently had an experience that reminded me that in order to see real change, we first need to change the narrative. In order to do this, we need to empower youth to see that anything is possible. Today, on World Youth Skills Day, I'm celebrating the power that investing in young people can have on communities around the world.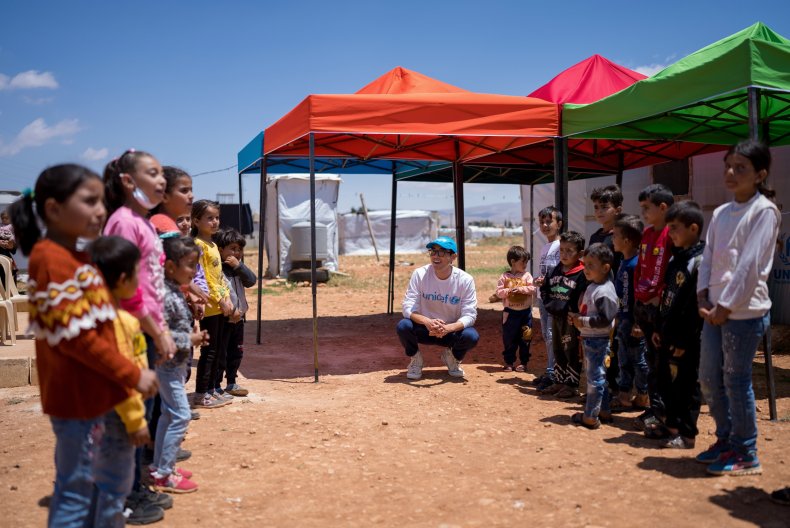 In May, I joined UNICEF USA on a program visit to an informal settlement in Lebanon, where many Syrian refugees came to reside after fleeing conflict. While there, I learned about the convergence of soaring inflation, the COVID-19 pandemic, and the lasting toll of the 2020 Beirut explosion. These devastations have left more than 90 percent of Syrian refugees living in poverty. The situation is dire, but the hope and resilience I felt was palpable. So much so that my ever-pervasive cynicism gave way to hope, too, in the last place I expected it.
I spoke with Rasha, a 12-year-old Syrian refugee who loves school, but hasn't been able to attend in over three years due to the pandemic and the skyrocketing cost of education in Lebanon. Rasha isn't alone. There are currently over 700,000 school-aged children out of school in Lebanon, representing 37 percent of school-aged kids. Despite these challenges, Rasha carried herself with such vivacity as she bounded around the settlement and led the younger children in activities.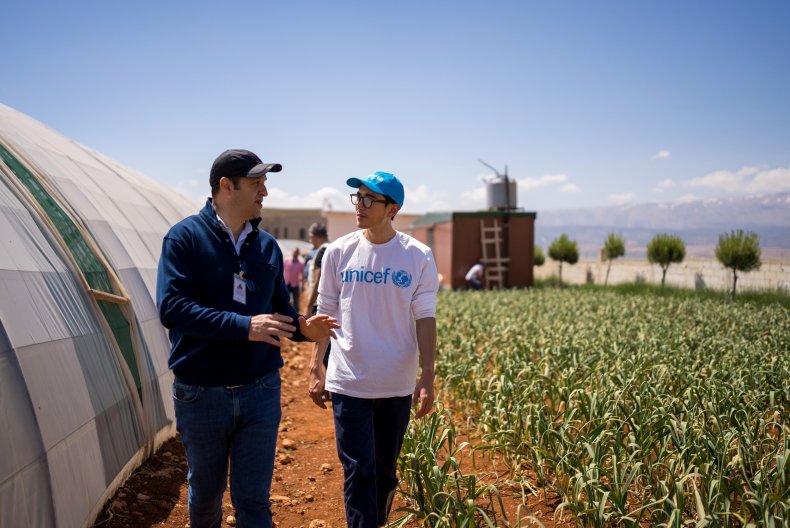 I thought a lot about Rasha after my visit, and about those working day in and day out to support children in Lebanon. This includes Dr. Rami Iakis, who has lived in the Baalbek region his entire life and now runs a UNICEF supported sustainable farm. After his father died, Dr. Rami dedicated himself to the region and its children so that they would have more support than he had. He knew that in order to help his community thrive, he needed to equip young people with the skills and competencies they need to reach their full potential.
At this farm, I witnessed young women making strawberry jam from fruit they helped to grow, which speaks to the creativity and entrepreneurial spirit being used to unlock deeper potential within the community and among youth. The farm also teaches Syrian refugees skills that can be transferred from work to home.
On World Youth Skills Day, instead of letting dread or cynicism consume you, remember the stories of Rasha, who wants an equal shot, and Dr. Rami, who speaks to the power of what can be created when youth feel empowered. We can enact change by supporting this work being done for young refugees around the world. We can amplify the stories of young people around the world. We can spark conversation and drive action. We can help.
To learn more, visit the UNICEF website.
Justin H. Min is an actor and UNICEF ambassador.
The views expressed in this article are the writer's own.