The World's Best Cities for Millennials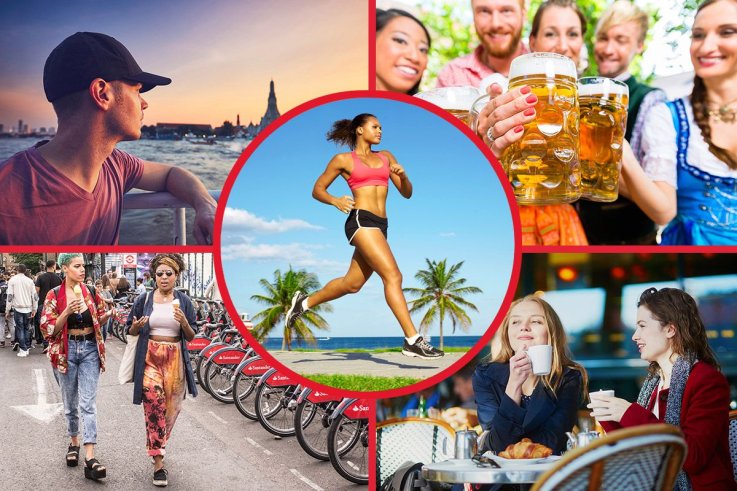 Much has been made of the rise of the digital nomad. They're mostly young, mostly hip and mostly self-employed, and their tie to an area is as tenuous as their access to free Wi-Fi. They see themselves as global citizens, who can work as easily from a beach as from an office, and will certainly post the pictures on Instagram to prove it.
But one problem still remains—when they have the whole world to choose from, which city should they pick to make their next temporary home?
Nestpick, an aggregator website for worldwide apartments, has made a handy list to help them choose. Using data from thousands of cities, they have whittled down the top dream destinations for millennials.
"Millennials grew up in a shrinking world, where the internet opened doors their parents never could have dreamed of, and budget airlines made those avenues real possibilities," says Ömer Kücükdere, Managing Director of Nestpick. "We believe that this ranking offers valuable insights to those cities looking for regeneration from a younger demographic."
For each place, they divided city attributes into a number of categories and subcategories, giving each a score out of 10. "Business Ecosystem" looks at how easy it is to make money, while "The Essentials" ranks housing, food and other basic costs.
Knowing the millennial dislike of conservative social values, the "Openness" index examines the city's culture regarding gender and LGBT equality. "Recreation" looks at how much fun a city is, going by how cheap the beer is and how many festivals take place.
Europe and Canada triumph in the top 10, with only one U.S. city breaking in at number eight. Although U.S. cities generally do well for employment and number of start-ups, their expensive rent and poor healthcare often drags them down the rankings.
Asian cities don't exactly set the list on fire either. Only Bangkok and Beijing make the cut, their high food and beer scores counteracted by low marks for personal freedom and immigration tolerance.
Whatever values you're searching for, this list will certainly point you in the direction of a city which might suit you. Will it be Montréal's festivals, London's universities or Berlin's nightlife which draw you in? Dive in, millennials, to find out.