The World's Biggest Naval Forces—Number One on the List May Surprise You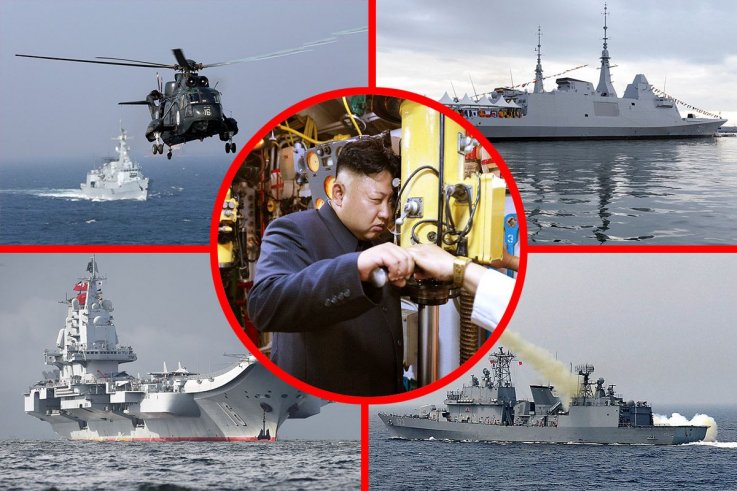 In June 2018, it was revealed that Chinese government hackers had stolen large quantities of data from a contractor working for the United States Navy. Compromised information included secret plans for developing anti-ship missiles for submarines.
It signified an escalation of China's state-sponsored cyber attacks, but that wasn't the only reason the U.S. was worried. China frequently uses its own naval forces to assert itself in the South and East China Seas, which carry half the world's seaborne trade. Maintaining peace and stability in this region is vital for the U.S. economy.
It's not just this area which is important—around 90 percent of the world's goods are transported on the seas, and almost all electronic financial transactions between the U.S. and other continents run through submarine cables. The sea remains the backbone of today's economy, and the Navy has a vital role in its protection.
The website Global Firepower has counted the number of vessels making up the navy of every country, excluding landlocked nations. While size isn't everything—the list doesn't consider each fleet's technological advancement, firepower, training or quality—it does say a lot about who is desirous of showing muscle on the seas by sheer force of numbers.
The list includes aircraft carriers, frigates, destroyers, corvettes, torpedo boats, patrol boats, amphibious support craft and landing craft. The nation at number one on the list may surprise you—it's not the U.S. or China or Russia. Instead, it's a country not known for its prosperity, yet it has twice the number of navy ships as the country in third place.
This list of the 75 biggest naval forces provides an interesting sense of where the U.S. now stands in a global context, and which countries are becoming new forces to be reckoned with on the high seas.