World's Biggest Airplane: All You Need to Know About Microsoft Co-founder Paul Allen's Stratolaunch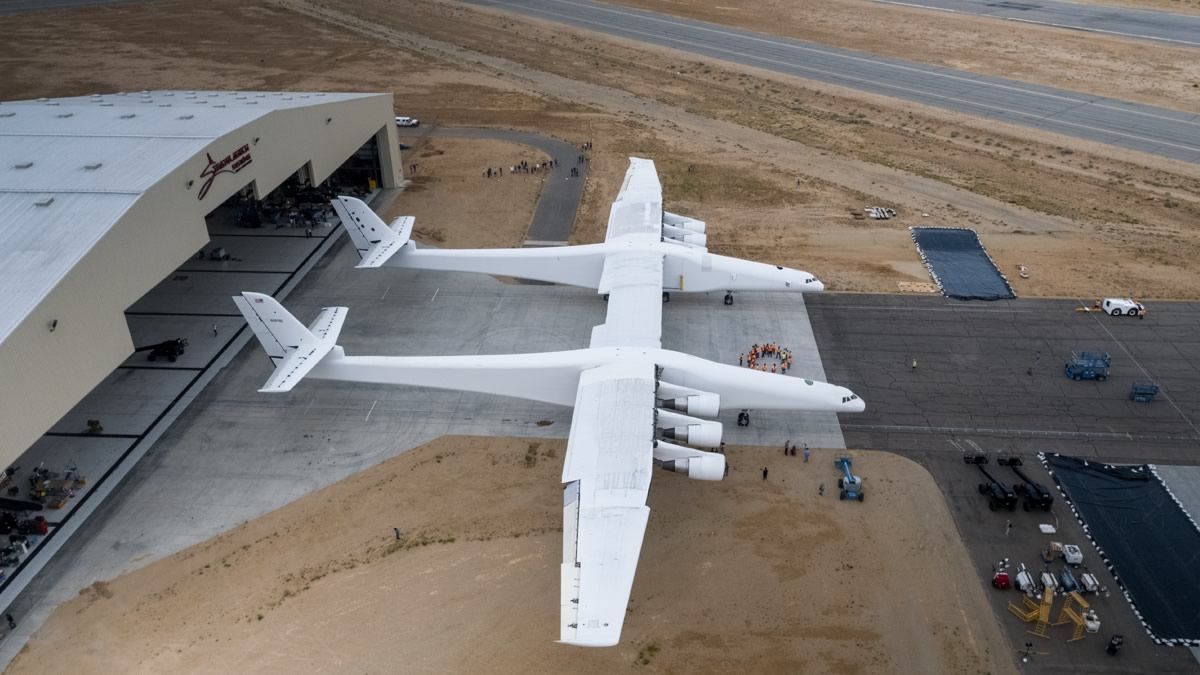 Stratolaunch, the world's largest airplane is ready for fueling and ground tests. The 50-foot-tall aircraft is designed to transport rockets carrying satellites into space and it emerged from its Mojave Air and Space Port hangar in California on Wednesday, CNN reported.
The sheer size of the Stratolaunch, with a wingspan 385 feet, dwarfs most other planes, though with regards to length, the Ukrainian-made Antonov An-225 is still longer.
The 28-wheeled jet, championed by Microsoft co-founder Paul Allen, can carry more than 500,000 pounds of payload and propels itself with six engines used by a standard Boeing 747 airplane.
The aircraft is intended to be a reusable platform for rocket launches; it will take off from a runway, fly to around the same cruising altitude as commercial flights for the launch and then return onto a runway.
Read More: Giant crack in one of Antarctica's largest ice shelves grows by 11 miles
This could "significantly reduce the long wait times traditionally experienced between the construction of a satellite and the opportunity to launch it into space," Allen wrote last year.
The plane could be ready for action soon. According to Stratolaunch's chief executive officer Jean Floyd, the company is currently aiming to carry out a launch demonstration within a few years, possibly as early as 2019.
"Over the coming weeks and months, we'll be actively conducting ground and flight line testing at the Mojave Air and Space Port," Floyd said in a statement. "This is a first-of-its-kind aircraft, so we're going to be diligent throughout testing and continue to prioritize the safety of our pilots, crew and staff."
The unveiling of the jet comes only a few weeks after the team behind it first removed the support scaffolding and rested the full weight of the aircraft on its wheels, Space.com reported. The plane will initially carry a single Pegasus XL rocket, though the eventual plan is for the Stratolaunch jet to carry as many as three of those boosters simultaneously.