World's Security Services Focus on Brussels Suburb of Molenbeek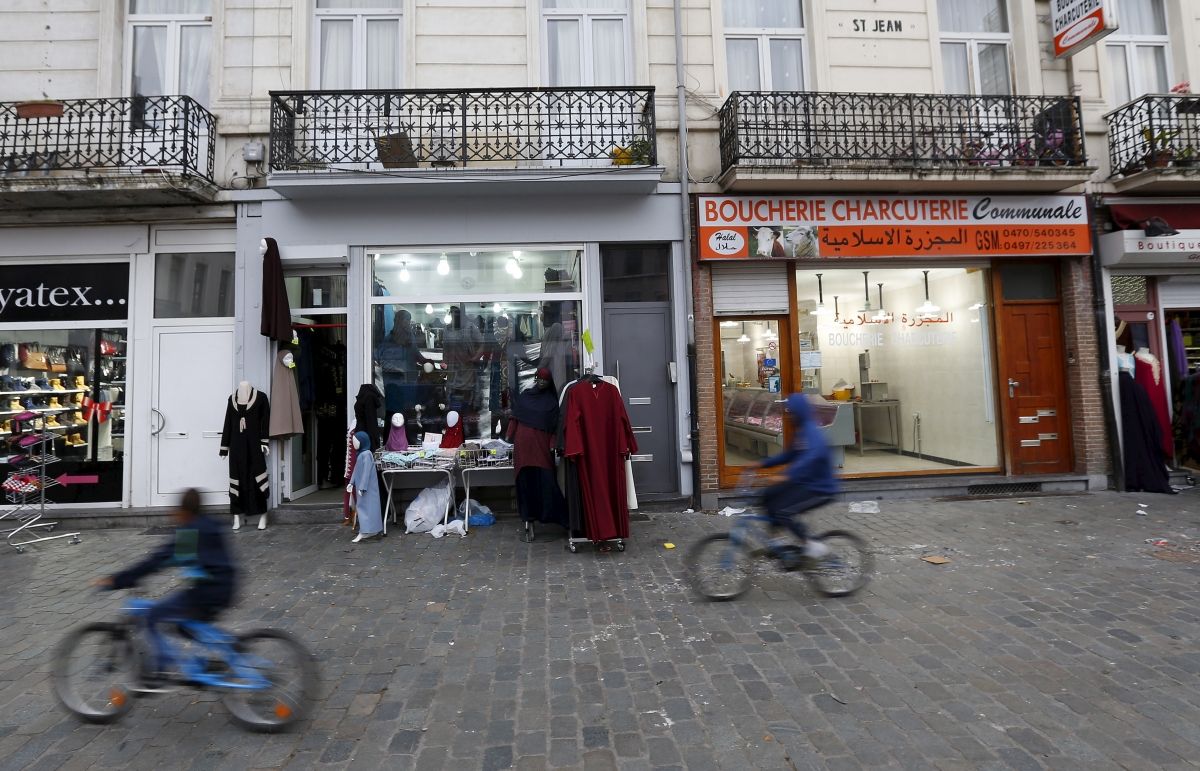 As French and Belgian police continue to hunt for suspects in the Paris attacks, one Brussels district is getting attention for all the wrong reasons.
Molenbeek-Saint-Jean, a middle-class area with a substantial Muslim population, has long been considered a jihadi hub. Now with the revelation that several suspects in the attacks were all from the district, authorities are asking what it is about Molenbeek that attracts extremists.
After the attacks, police identified two brothers, Mohamed and Salah Abdeslam , on suspicion of links to the Islamic State militant group (ISIS), which has claimed responsibility for the Friday attacks that killed at least 129 people and wounded 352.
Salah was the target of a series of raids in Molenbeek on Monday, but has not yet been located. Mohamed was arrested in Brussels on Saturday and released without charge on Monday, according to AFP. His lawyer, Nathalie Gallant, told the RTL network that his client "hadn't made the same choices in life [as his brothers]." Another brother, identified as Ibrahim Abdeslam, was killed during Friday's attack.
French officials on Monday also identified the man they believe to be the mastermind behind the attacks, a Belgian known as Abdelhamid Abaaoud who also uses the name Abu Omar al Baljiki, who has also been linked to Molenbeek, according to the Independent . He is now the prime suspect as commander of the Paris attacks, Reuters reports, and is believed to be in Syria.
The links of all four men to Molenbeek has triggered international concern over the district's reputation as a "breeding ground for radical Islamist terrorists," the Wall Street Journal reports.
Molenbeek, which has large communities of Moroccan and Turkish origin, has witnessed the highest number per capita in Europe of jihadi foreign fighters returning to Europe from battles in Syria and Iraq, according to the Guardian newspaper.
Around 270 Belgians are currently in Syria, with about five heading there every month, the Belgian Interior Ministry said in a statement on Monday.
Molenbleek's connection to terrorism is not new. One of the suspects in the 2004 Madrid train bombings, which left 191 dead and around 2,000 injured, is a Moroccan who hails from the borough, Sky News reports. The coordinated attacks were claimed by Islamist militants who said they had acted on Al-Qaeda's behalf in retaliation for Spain's involvement in the US-led invasion in Iraq.
Authorities say they are working to tackle the borough's bad reputation. "Almost every time, there's a link with Molenbeek," said Belgian Prime Minister Charles Michel, speaking to French television channel RTBF on Sunday. "We've tried prevention. Now we'll have to get repressive. It's been a form of laissez-faire and laxity. Now we're paying the bill."
Belgian authorities over the weekend arrested at least seven people with suspected links to the attackers in Paris; five have since been released. At least two of the cars used by the attackers were hired in Belgium, a Belgian prosecutor told AFP news agency on Sunday.