World's First HIV Positive Sperm Bank Launched in New Zealand - And Three Men Have Already Donated
New Zealand is now home to the world's first HIV-positive sperm bank. Founded in the hope of destigmatizing the process for those who wish to become parents, it already has three donors willing to donate to the cause.
Sperm Positive—a co-production between New Zealand Aids Foundation, Positive Women Inc. and Body Positive—has three donors who are HIV positive but have an undetectable viral load—the amount of virus in their blood is too low to be detected by standard testing methods. The virus is not gone, but it cannot be passed on through childbirth or sex with a condom.
While it will not operate as a fertility clinic, it will match the two agreed-upon parties—donors and those seeking a donation—with a fertility clinic.
Sperm Positive is also leading a social media campaign to destigmatize HIV diagnosis, and explain the myths surrounding the disease through social media campaigns.
Damien Rule-Neal told The Guardian that he donated to help break down the stigma surrounding his diagnosis and the virus itself, as well as the desire to become a parent.
"I have many friends who are also living with HIV who've gone on to have children," he said.
"Being able to help others on their journey is so rewarding, but I also want to show the world that life doesn't stop post-diagnosis and help to remove the stigma."
Dr. Mark Thomas, an infectious diseases doctor and Auckland University associate professor, told the Guardian, "I'm glad to say that in this time there have been great changes in public understanding of HIV, but many people living with HIV still suffer from stigma.
"Stigma can lead to inconsistent taking of medicines, and result in much less effective treatment of HIV, and risk of transmitting HIV.
"Fear of stigma and discrimination can stop people at risk from getting tested, and those living with HIV from accessing treatment and support.
"People living with HIV are afraid to have children because of passing it on to their partners or maybe giving it to their child, that's where the fear comes from and that's something we need to eliminate."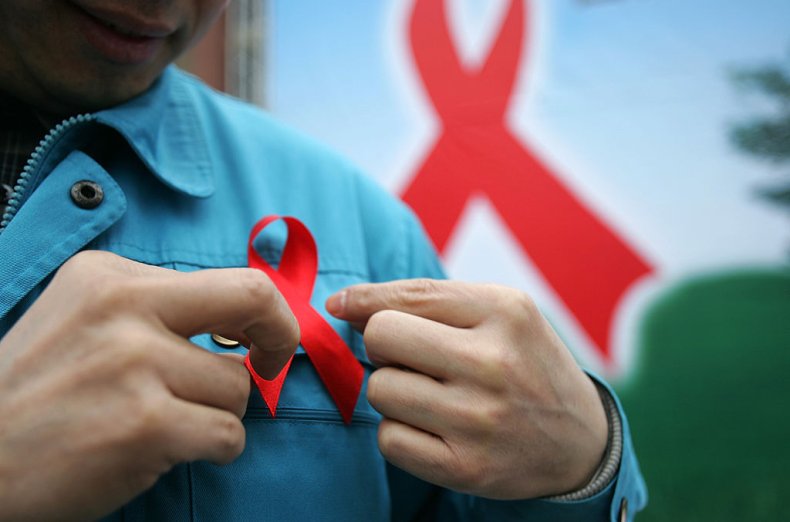 Rodrigo Olin of the New Zealand AIDS Foundation, said that Sperm Positive is so important in light of the long-ago pressure "We were not able to donate sperm and create lives, and now we can."
The last HIV-Positive baby was born in New Zealand in 2007.
Sperm Positive is slated to launch ahead of World AIDS day on December 11.