World's First Naked Restaurant to Open in London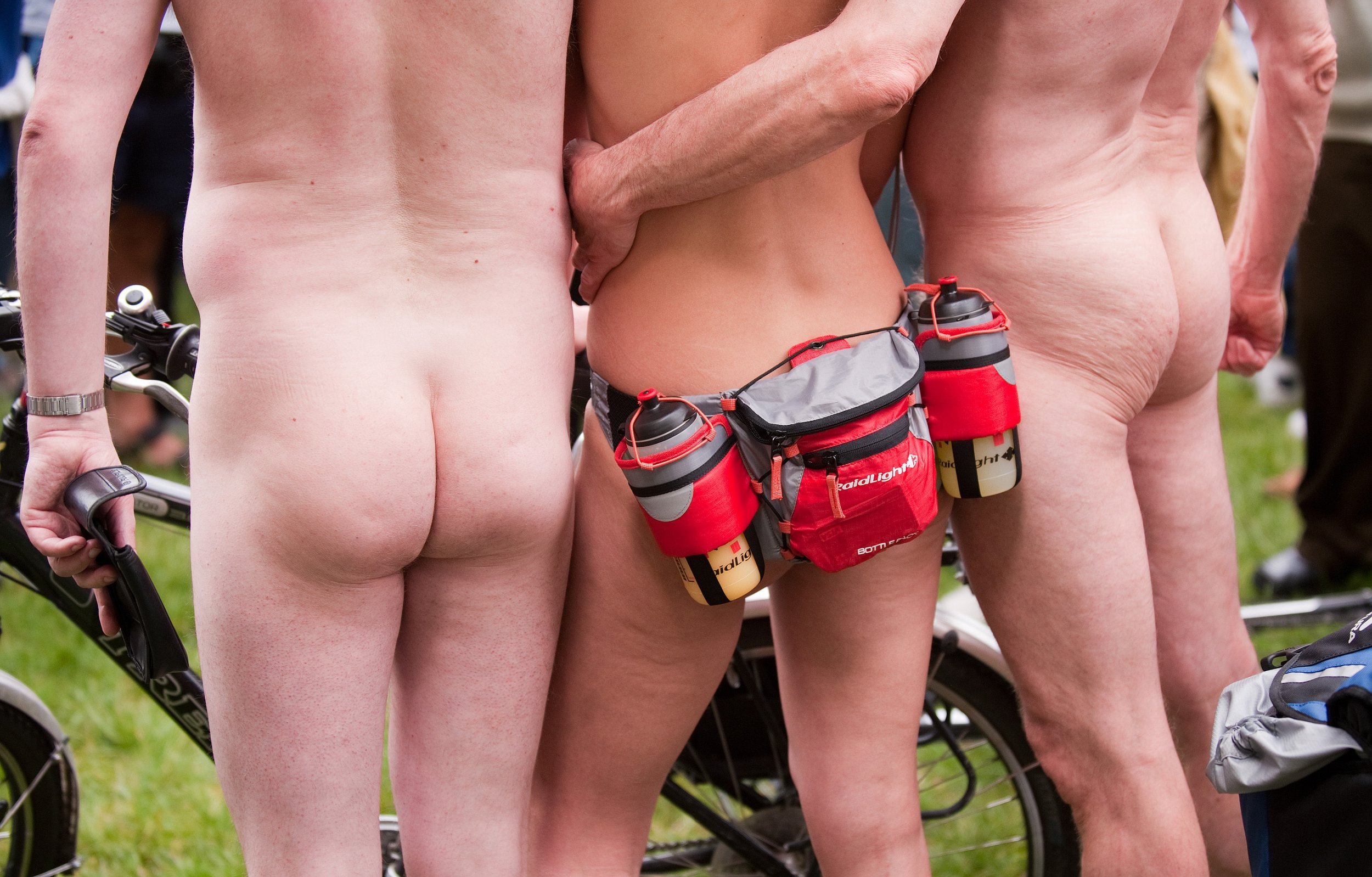 The world's first naked restaurant is opening in the U.K. and reactions have been mixed.
There will be no electricity, no gas, no utensils made of metal and plastic, and in many cases, no clothes.
Phones, smart watches and any other distractions are secured in a locker before the dining experience commences and staff serving up the wood-flame grilled dishes from an outside kitchen on handmade clay crockery, will also be in the nude. Although, Newsweek has been informed, customer feedback may result in certain anatomical areas being covered or "strapped back."
The owner—and brains—behind the venture, Seb Lyall, said the concept rooted in the Bunyadi is freedom.
"In a world where we, especially women, are constantly being told our bodies don't look the right way, we search for moments of liberation," he tells Newsweek. "All the best things in life are done when we take our clothes off: bathing, going to the beach… Dining out should be no different."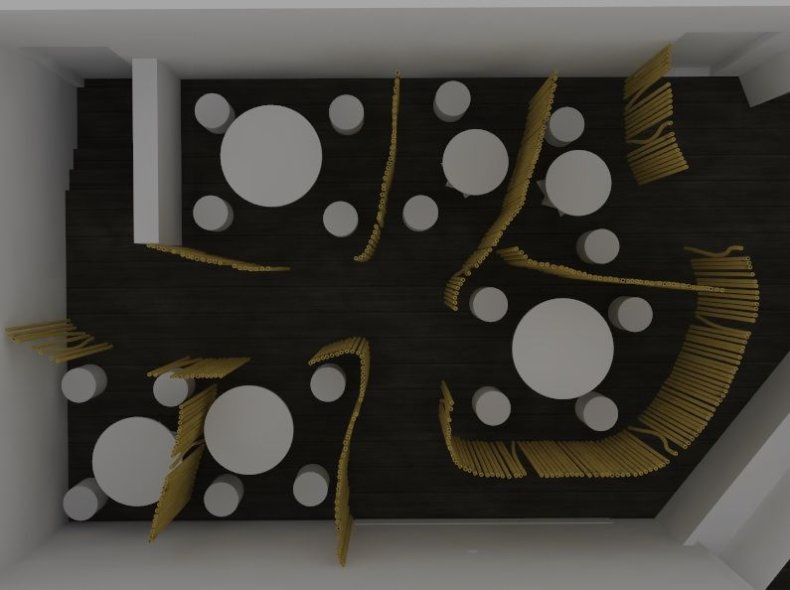 When Lyall announced the opening online earlier this week, critics said the restaurant would be a hub for unsavoury characters and hygiene issues.
But Lyall has addressed any concerns—and the waiting list currently stands at 16,000.
There will be a clothed area and a "pure" area, so dining in your birthday suit is not forced upon diners. Each table in the pure (naked) area is also screened-off by bamboo and wicker partitions, meaning the only people to witness you in the buff will be whoever you have invited along.
Kitchen staff will remain clothed at all times, Lyall explains, and there will be no "sizzling" foods, so to avoid any accidents.
Aside from the shock factor, Lyall says there is an important message behind the Bunyadi, which is due to open in the London Bridge area of central London in June for a three-month trial.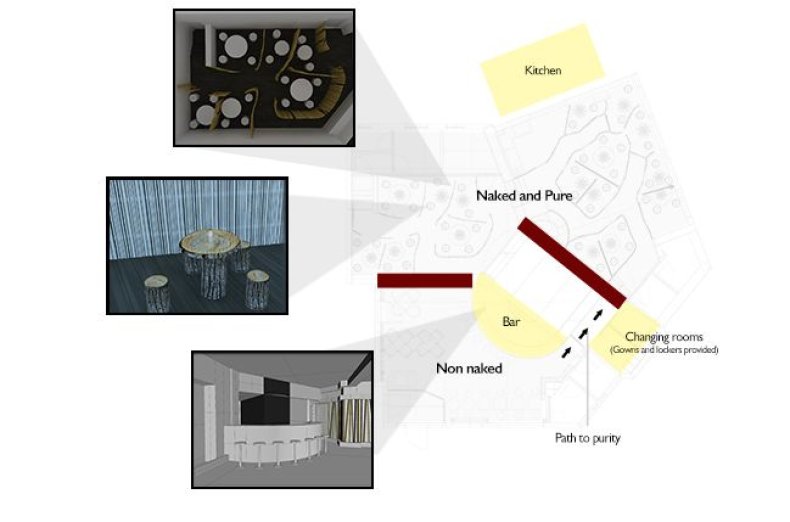 "This isn't a place for nudists and naturists because you don't mix with other naked people, only the friends or family you have come with," he says. "This isn't about exhibitionism, it's an outlet and escapism from all the material and electronic things that clog up our lives 99 percent of the time."
Lyall said there will a vegan and non-vegan menu to choose from but that all the ingredients will be fresh, natural and not full of preservatives.
"The whole concept of 'naked' food isn't a new one," he explains. "We just go a step further, by using edible cutlery, man-made utensils and by giving the customers the opportunity to be naked too."
Diners will sit on wooden logs and eat by a canopy of candlelight, as there is no electricity planned for the Bunyadi—supposedly a Hindi term meaning "fundamental."
"We have been able to make the restaurant discreet, while also adhering to the ethos of freedom," Lyall says.