World's First Solar Road Powers Village Lights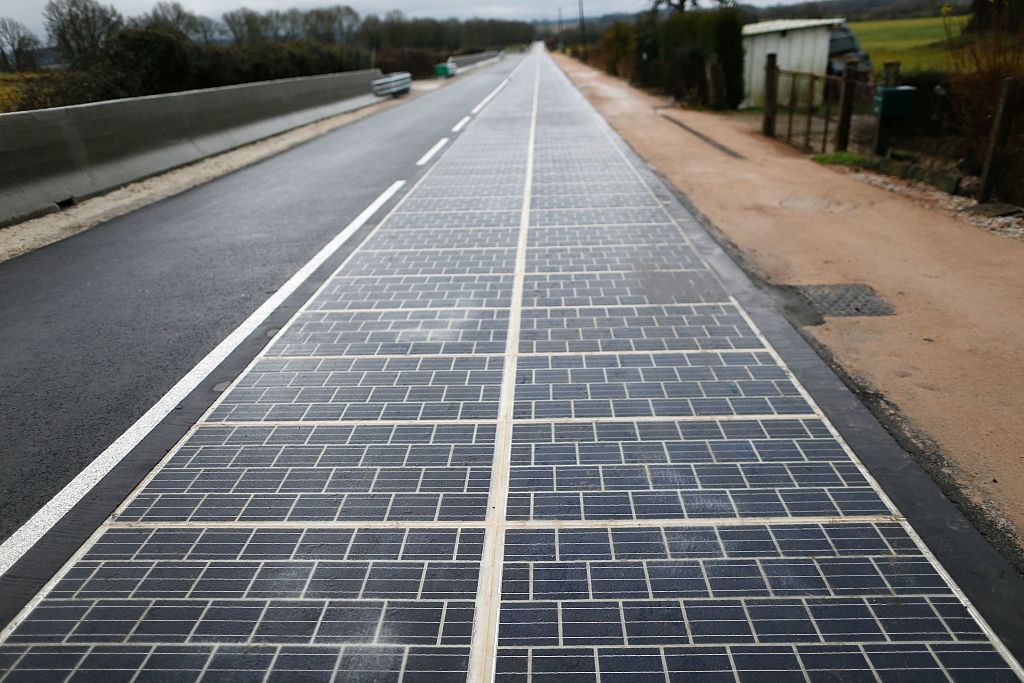 A village in Northern France has opened what it claims is the world's first solar road, capable of powering local street lights.
Tourouvre-au-Perche in Normandy embedded solar panels onto a 1km (0.6 mile) stretch of road at a cost of €5m ($5.3m).
The road was unveiled by France's ecology minister, Ségolène Royal, who has pledged to build over 1,000km of solar roads in the country over the next five years.
Royal praised the project for promoting green growth, innovation and job creation, though critics have said it is an inefficient use of public funds.
"It's without doubt a technical advance but, in order to develop renewables, there are other priorities than a gadget of which we are more certain that it's very expensive than the fact it works," Marc Jedliczka, vice-president of Network for Energetic Transition (CLER) told Le Monde.
The U.S. is also exploring solar roads, with plans to pave sections of the famous Route 66 highway with solar panels announced earlier this year.
It is hoped the hi-tech makeover will allow electric cars traveling along the road to be charged with power generated from the solar panels.
The Solar Roadways panels contain LED lights that create markings that can easily be changed by remote operators. When connected to each other, the pressure-sensitive panels can communicate between themselves to warn drivers of upcoming traffic or obstructions through the LED lights.
"Many people are surprised to learn that our panels are made of glass," states Solar Roadways on its website. "SR panels are made of specifically-formulated tempered glass, which can support the weight of semi-trucks. The glass has a tractioned surface which is equivalent to asphalt."