World's Largest Aircraft Prepares for First Flight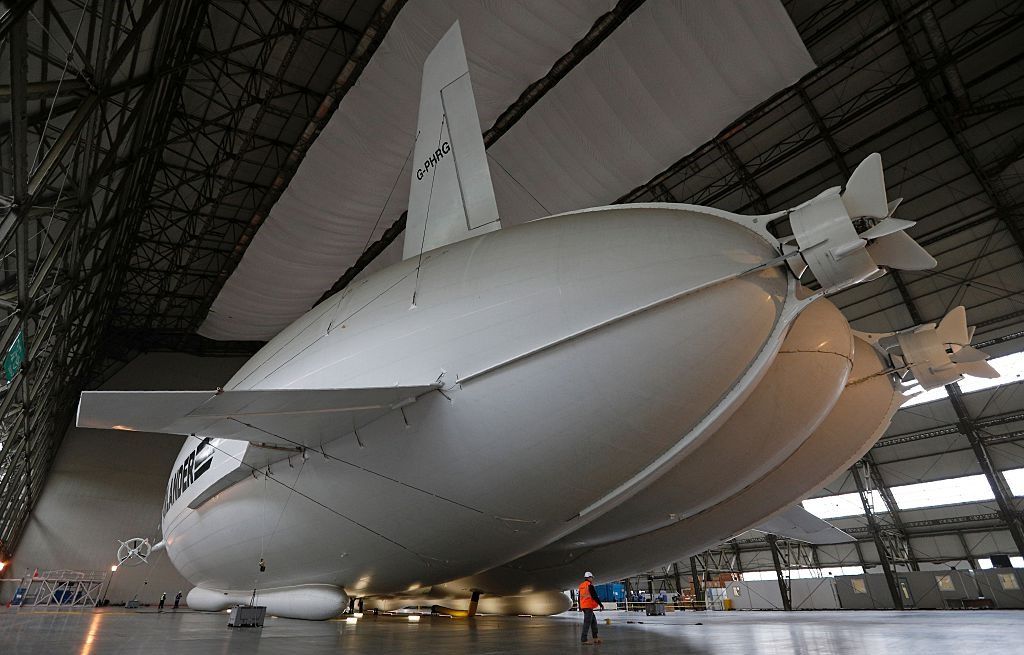 An aircraft as long as a football pitch and as tall as six double decker buses has left its hangar in Bedfordshire, England, in preparation for its first flight.
The Airlander 10 aircraft, dubbed 'The Flying Bum', is essentially three streamlined airship-type bodies merged into one with wings and rotary engines.
Capable of flying for up to five days without refueling, the Airlander 10 was originally developed by the U.S. military as a surveillance craft. Defense budget cuts meant to government decided to sell it.
Its new owners, Hybrid Air Vehicles, has converted it for commercial use, allowing it to take passengers and cargo.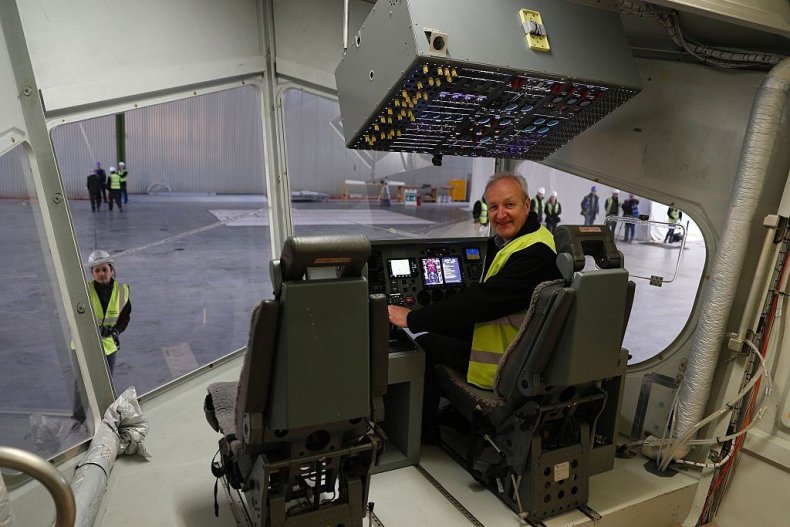 The hybrid aircraft uses an array of thrusters and propulsors to maneuver in the air, making it 70 percent greener than a jet aircraft.
"We believe the hybrid air vehicle will become a mainstream aerospace product," Stephen McGlennan, chief executive of Hybrid Air Vehicles told The Financial Times at a press event in May.
"In the past, no one really found a way to make airships a practical and economic product for people that buy aircraft."
McGlennan believes that some of the aircraft's potential applications could include providing mobile communications networks for sports events, or to help monitor refugees crossing the Mediterranean.
The Airlander 10 is set for its first flight later this month. McGlennan said: "We'll be taking it out to those places and seeing it do the job. With something like this, seeing is believing—we need to show people."