World's Longest Flight Will Connect New York to Singapore in Just Under 19 Hours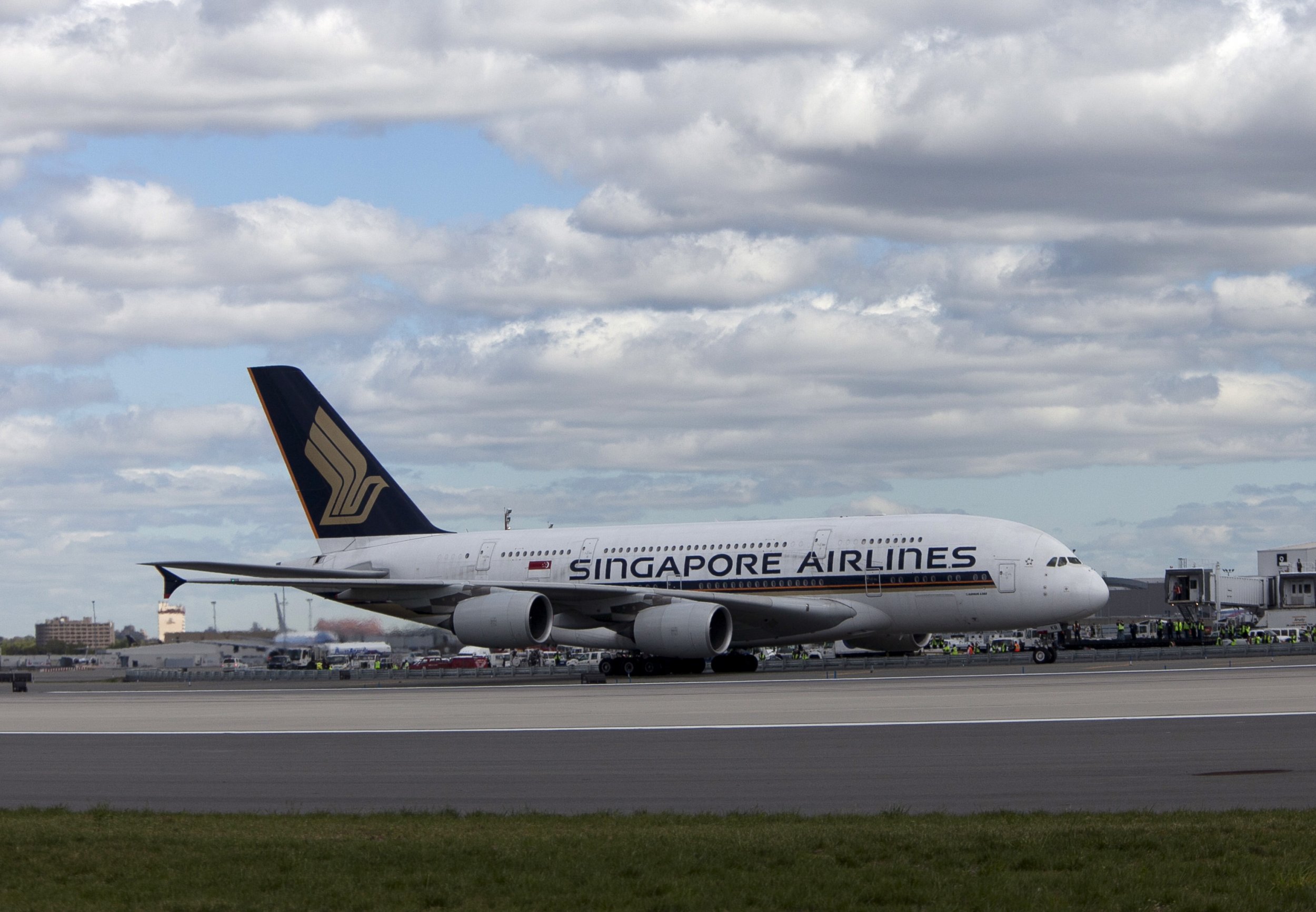 Singapore Airlines announced the date it will resume running the world's longest commercial direct flight, which will connect the island state of Singapore to New York's Newark Liberty International Airport.
Starting from May 31, passengers will be able to book the 9,500 mile-flight, which will last up to 18 hours and 45 minutes. The inaugural flight will take off on October 11 and will fly on Monday, Thursday and Saturday that week before daily flights will start on October 18, the airline announced in a statement on Wednesday. A non-stop flight between Singapore and Los Angeles will also be launched later this year.
The direct routes Singapore-New York and Singapore-Los Angeles were first introduced in 2004 before being discontinued in 2013, reportedly because rising fuel costs and a fall in demand affected profitability, as The Telegraph indicated at the time. Singapore Airlines said the routes were discontinued because the aircraft used had been returned to its maker Airbus as part of a deal.
"Since then, our customers had been asking us to restart the nonstop route" an airline spokesperson told Newsweek. The timing of the announcement has nothing to do with the recent focus on Singapore, which is set to host a historic first meeting between the North Korean leader Kim Jong Un and President Donald Trump on June 12—although it is a reminder of just how far Trump will have to travel to negotiate with Kim face-to-face. "The re-launch timing is linked to the arrival of the new aircraft from Airbus to operate the route," the spokesperson said.
Airbus has now supplied Singapore Airlines with a new ultra-long-range plane, the A350-900ULR, which the manufacturer launched in 2015 boasting "modified fuel system, increased maximum takeoff weight and aerodynamic improvements" that allow the aircraft to fly uninterruptedly for up to 19 hours.
According to the airline's statement, the new aircraft will increase passengers' comfort as it features "higher ceilings, larger windows, an extra wide body and lighting designed to reduce jetlag," as well as a carbon composite airframe that "allows for improved air quality due to a more optimized cabin altitude and humidity levels."
Singapore Airlines' announcement is part of a wave of ultra-long-route flight inaugurations fueled by aircraft technology improvements. The longest direct flight record is currently held by Australia's Qantas Airlines, which inaugurated a 9,032-mile flight connecting Perth to London in March—snapping the record from Qatar Airways for the 9,000-mile route between Qatar's capital Doha and New Zealand's Auckland.