World's Longest Hunger Strike Comes To An End After 16 Years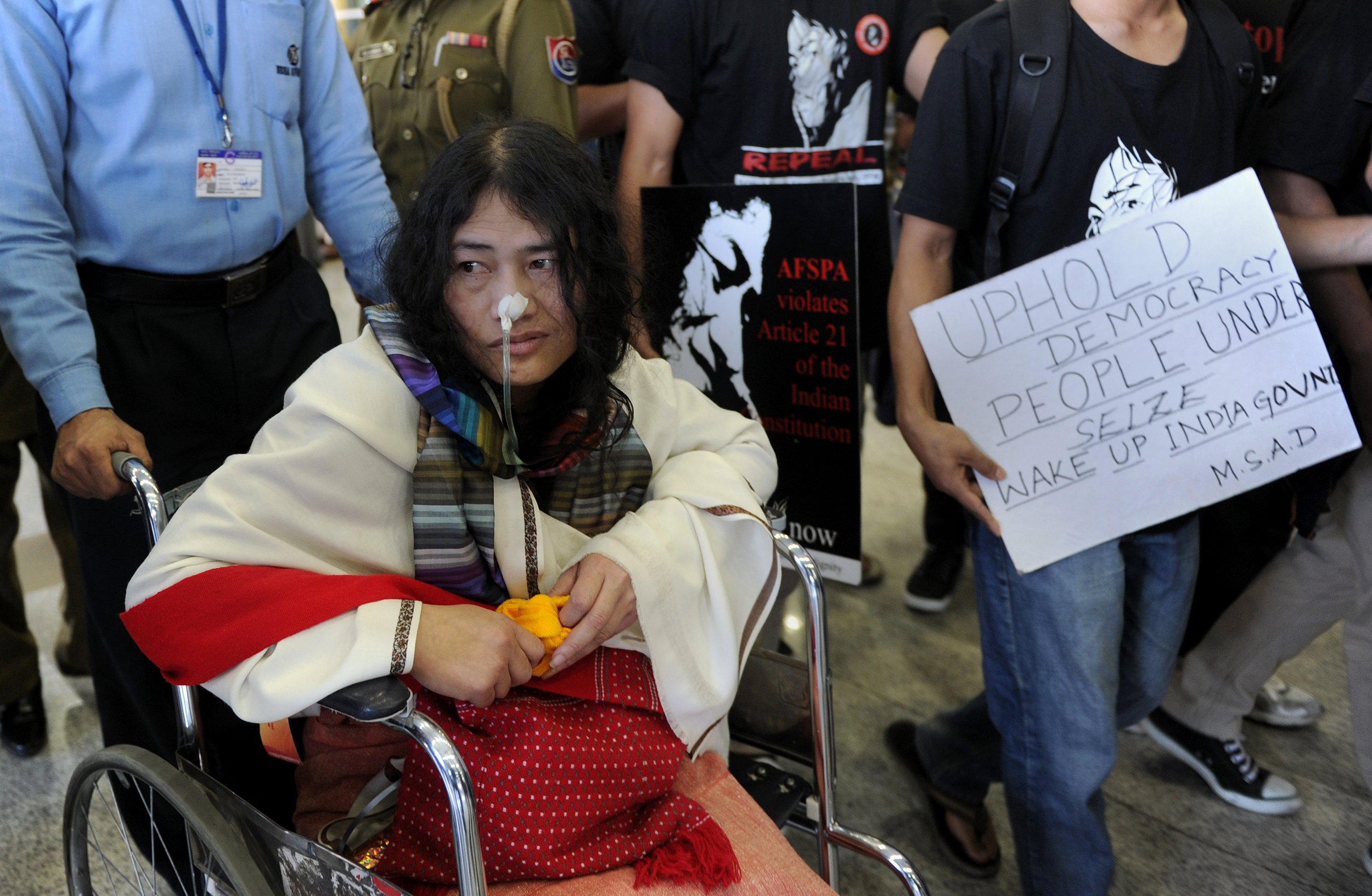 An Indian activist ended the world's longest hunger strike, which she started 16 years ago, on Tuesday.
Describing herself as a "prisoner of conscience," Irom Sharmila, 44, fasted in protest against the Armed Forces Special Powers Act (AFSPA), a law allowing security forces to exert excessive control throughout Manipur, a state in northeastern India. The law grants security forces the right to kill suspected separatist rebels and to arrest suspected militants without warrants. It also gives the police wide-ranging search and seizure powers.
Detained and force-fed through a tube in her nose for over a decade in a local hospital, a judge granted Sharmila bail after she promised to stop fasting. In early 2017, she hopes to run in the Manipur state elections, with the aim of abolishing the AFSPA.
"I have to change my strategy." she told the court. "Some people are seeing me as a strange woman because I want to join politics. They say politics is a dirty, but so is society. I want to stand in the elections against the government."
"I need power to remove this act," Sharmila said at a news conference after the legal proceedings ended. "I am the real embodiment of revolution."
She added that she was trying a "new form of agitation" because she had "not got anything from it [fasting] yet".
When she appeared in front of reporters, Sharmila had removed her nose tube. Her first taste of real food since 2000 came moments later as she licked honey from her hand. "I will never forget this moment," she declared.
The end of her hunger strike coincides with the 70th anniversary of the Quit India movement, a symbolic day of remembrance in India's struggle against British former colonial rule.
Sharmila must reappear in court on June 23 next year.