The World's Most Expensive Jewish Skullcap Is Diamond-Encrusted and Will Cost You $167,000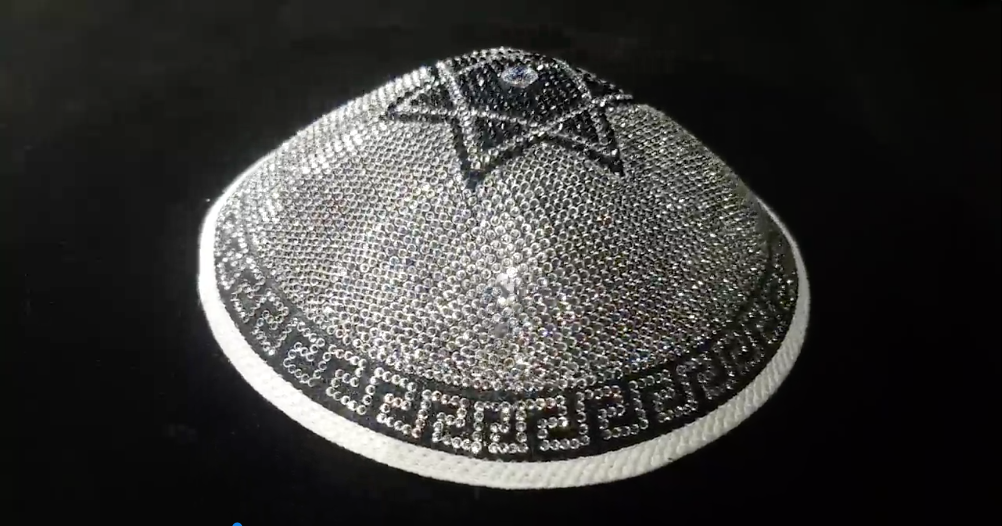 A Jewish skullcap that retailers are calling the world's most expensive kippah has gone on sale for $167,000.
It is capped with a two carat Russian diamond enclosed within a Star of David encrusted with more than 3,500 crystals and has been created in time for Hanukkah, known as the Jewish festival of lights, which begins on December 12 and runs until December 20.
High-end skullcaps are being designed for wealthy clientele who may want to sport a luxury piece of headwear at a Jewish religious ceremony, such as a wedding or a bar mitzvah.
"Whilst I was a youngster in Nigeria, Jews had a rather exotic image. The more I have since been exposed to Jews and Judaism, the more I have become enamoured with its rituals, principles and aesthetics," designer Toks Daniel told Britain's Jewish Chronicle newspaper about his creation.
"My yarmulke design is a manifestation of my enchantment with the religion."
Marcel Knobil, founder of VeryFirstTo, the online store that is selling the skullcap, said: "This remarkable yarmulke is simultaneously a spectacular item of headwear and a scintillating work of art.
"However, we can't guarantee that it enhances the likelihood of ones prayers being answered!" he quipped.
Other high-end skullcaps have been made for Jewish religious holidays, such as $1,500 Swarovski-studded pieces of headgear created ahead of the Passover holiday in 2011.
But the new creation dwarfs the recent claim of an online Judaica shop to be selling the world's "most expensive yarmulke ever created," in reference to the Yiddish word for skullcap.
Retailer ModernTribe announced in October that it was selling a $36,000 skullcap, made with 873 diamonds, white gold and Italian leather that it called "a Hanukkah present for the person who really has everything."