World's Most Expensive Prison, Saudi Arabia's Ritz-Carlton, Will Reopen to Guests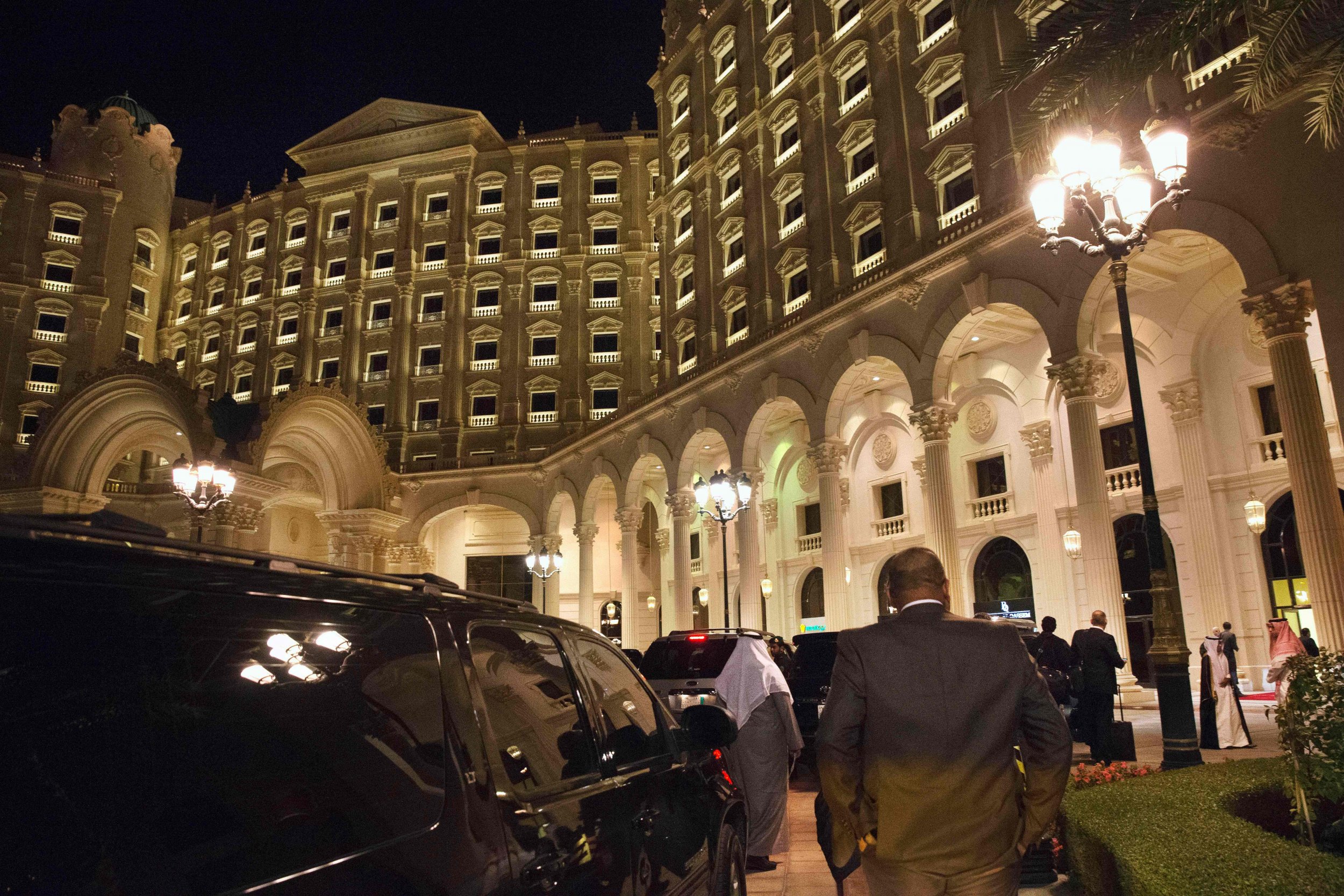 Riyadh's luxury Ritz-Carlton, dubbed the world's most expensive prison, is set to reopen to guests after it became the center of a Saudi government crackdown on corruption.
An employee at the exclusive hotel in the Saudi capital told Reuters Monday that the Ritz Carlton would reopen on February 14. The date is confirmed by the hotel's website. In a month's time the hotel's cheapest room currently advertised will be available for $650 per night.
Related: Freedom of arrested Saudi billionaire Prince Bin Talal's priced at $6 billion
The hotel was closed after it became a makeshift prison during an unprecedented purge of over 200 Saudi officials, led by the heir to the throne of the gulf monarchy, Mohammad Bin Salman.
Some of the most high-profile individuals from the Saudi elite—11 members from the kingdom's royal family—were held at the Ritz-Carlton, leaving it closed to normal business.
Images of powerful members of Saudi Arabia's royal family, including the Kingdom's richest man, Prince Alwaleed Bin Talal, sleeping on mattresses in one of the hotel's rooms came to symbolize the far reaching probe.
Some observers have characterized the crackdown by the crown prince as a thinly veiled power grab. Last month Prince Mutaib Bin Abdullah, the son of the late King Abdullah and one of Mohammed Bin Salman's closest rivals to the throne, was freed for a price of $1 billion.
The fate of Prince Alwaleed is less clear. Reuters reported Monday that the prince, valued by Forbes Magazine as being worth $17 billion, may be running out of time to secure his release. Reports in late December placed the price on Prince Bin Talal's freedom at $6 billion.
On Saturday the latter offered to make a donation to the Saudi government—while avoiding any admission of wrongdoing—in a bid to secure his freedom. The government has refused the offer, sources close to the negotiations said.
The reopening of the Ritz-Carlton would appear to indicate, however, that the majority of cases of alleged corruption are now settled. Sources told Reuters that authorities were close to winding down their investigations, allowing the hotel to resume normal operations.
"The hotel is operating under the directive of local authorities and not as a traditional hotel for the time being," a spokesman said.