'World's Most Wanted': The Last Known Locations of All the Subjects
World's Most Wanted is the latest true-crime series from Netflix, whose first season tells the stories of the crimes of four internationally wanted people, plus one that has been arrested since the documentary was shot. Some of these suspects have not been seen for decades, however, with others police know exactly where they are but are unable to arrest them.
The last known locations of all the World's Most Wanted subjects
Ismael "El Mayo" Zambada Garcia
The leader of the Sinaloa cartel is believed to be hiding out in the area around the Sinaloa mountains in the west of Mexico, where his health is believed to be failing. Numerous reports say that the cartel boss is battling diabetes.
His operations are based in the so-called "Golden Triangle" of Mexican drug production, Sinaloa, Durango, and Chihuahua.
In 2010, author Julio Scherer Garcia conducted an interview with El Mayo, in which he details being taken to what the L.A. Times calls a "remote, mountainous location" after a series of long drives from Mexico City.
Samantha Lewthwaite
The so-called "white widow," a Northern Irish woman who became radicalized after marrying a terrorist is believed to be somewhere in Africa, with Kenya and Somalia the most likely candidates.
That is if she is still alive. A Russian news agency in November 2014 reported that Lewthwaite was killed by a sniper in Donbass, a region in Eastern Ukraine. However, this has never been verified.
Earlier that year, the BBC reported that a woman believed to be Lewthwaite was escorted by Kenyan police offers in Lamu, Kenya, and then disappeared after being denied entry into Somalia. However, at the time the local police commander denied it was her and said it was a Spanish tourist.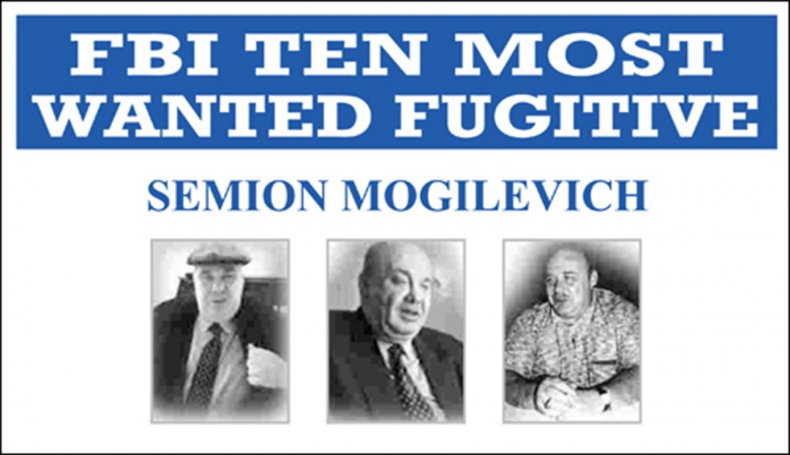 Semion Mogilevich
74-year-old Moglievich, the supposed leader of the Russian mob, is believed to be living freely in Moscow, Russia. When Mogilevich was added to the FBI Ten Most Wanted Fugitives list in October 2009, the FBI said: "He is living in Moscow, where Russian law prohibits his extradition to the U.S."
Special agent Peter Kowenhoven, who was working on the case, said: "If he's caught in any country with a U.S. extradition treaty, they could send him here [to the U.S.] If Mogilevich travels outside of Russia, we're hoping someone will turn him in."
However, he is believed to have stopped traveling in the late 1990s.
Matteo Messina Denaro
Known as the "boss of all bosses" in the Casa Nostra Mafia, Denaro was nearly captured a number of times in the 2010s. In 2011, police surrounded a manor house about 10 minutes away from Denaro's home town in Castelvetrano, Sicily, but he was nowhere to be found.
In 2014, meanwhile, his olive groves in Trapani were seized, while in December 2017, properties in Castelvetrano were searched again, but again they were unable to capture the mob boss, who has been on the run since 1993.
Rumors abound about where he could be. Some say he has had facial reconstruction surgery and is living in luxury somewhere in Sicily, while others think he is being hidden in Trapani by the Freemasons.
Félicien Kabuga
Kabuga, reported to be a major financier of the Rwandan genocide, is the only one of the World's Most Wanted subjects whose location we know for sure. Earlier this year, the businessman was arrested in a Parisian suburb, where he was living under a false name.
As previously reported by Newsweek, he is to be extradited to the Hague to stand trial for crimes against humanity (which he denies). However, he is currently housed in the La Sante prison in Paris after being denied bail.
World's Most Wanted is streaming now on Netflix.