Indonesian Man Who Claimed to Be 146 and the World's Oldest Living Person Has Died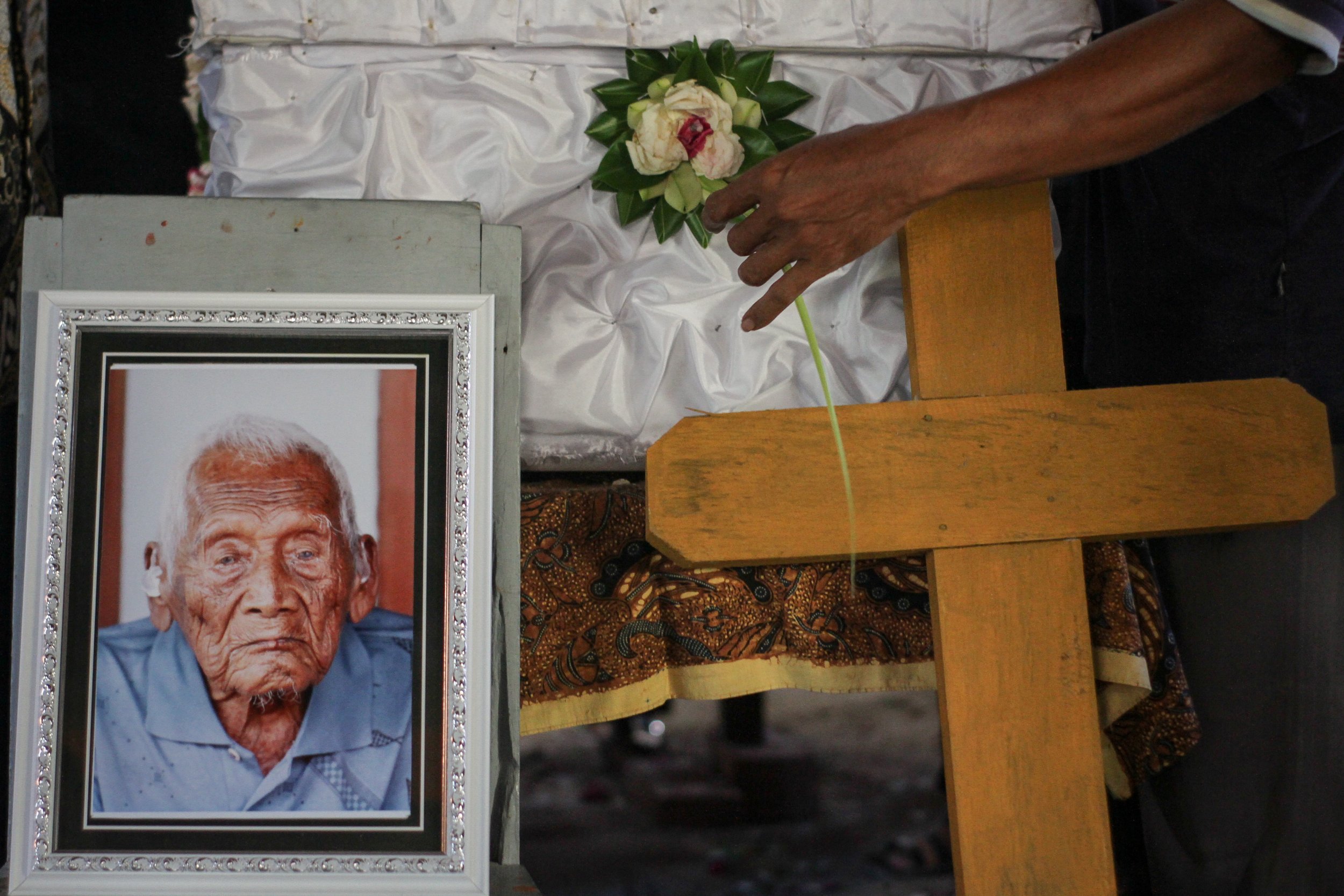 Updated | A man who claimed to be 146 years old and the world's oldest living person has died in Indonesia.
SaparmanSodimedjo, also known as Mbah Gotho (Grandpa Gotho), was born in December 1870, according to his papers.
Mbah Gotho was not officially recognized as the world's oldest living person, because Indonesia only started recording births in 1900.
However, officials told the BBC that his residency card containing his date of birth was genuine, based on documents he provided and interviews with him.
Newsweek subscription offers >
If his claims about his age are true, Mbah Gotho would have been 43 when World War I broke out and turned 70 during World War II.
According to reports, the former farmer and fisherman was a heavy smoker and outlived four wives. He died at home on Sunday after a period in hospital. He was buried on Monday in a cemetery plot in his village in Central Java, under a gravestone purchased decades before his death.
His grandson told the BBC that after returning home Gotho's appetite had declined.
"It only lasted a couple of days. From that moment on to his death, he refused to eat and drink," he added. "He didn't ask much. Before he died, he just wanted us, his family, to let him go."
Newsweek subscription offers >
Gotho leaves behind five children, 12 grandchildren, 17 great-grandchildren and two great-great-grandchildren.
When asked the secret of a long life, he told a local news outlet in August 2016, "The recipe is just patience".
Gotho's age was not verified independently, so he will not claim the title of the world's oldest living person from Frenchwoman Jeanne Calment, who died in 1997 at age 122.
The Gerontology Research Group (GRG) validates claims by people who say they are older than 110 using multiple documents that "show sufficient matching points in order for the case to be determined to be 'validated.'" Currently, there are no absolutely reliable medical tests available to determine age.
The oldest living person is 117-year-old Jamaican Violet Brown, according to the GRG.
This article originally mispelled Mbah Gotho's name as Ghoto.
Indonesian Man Who Claimed to Be 146 and the World's Oldest Living Person Has Died | World