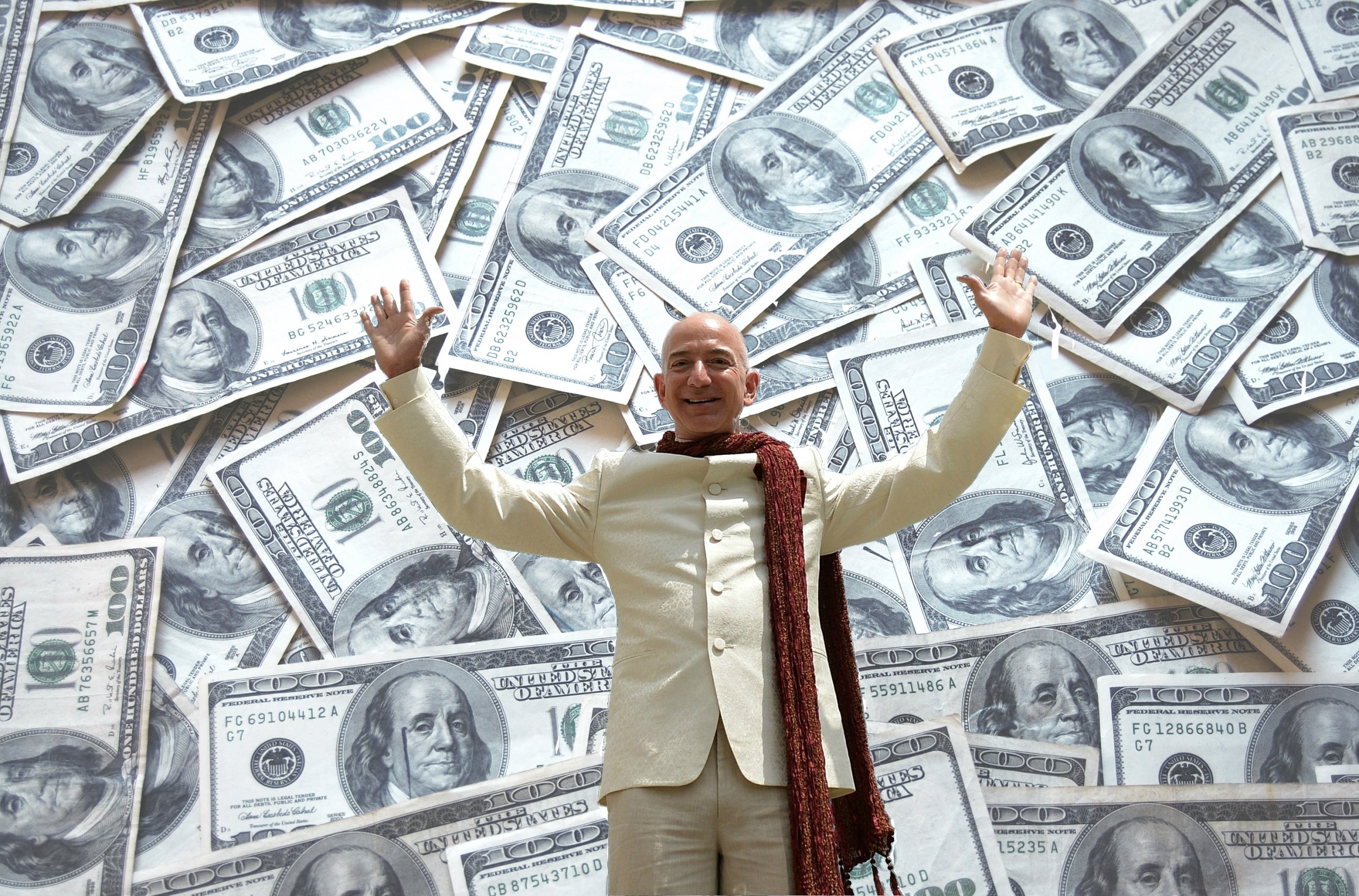 Amazon founder Jeff Bezos is on track to become the world's first trillionaire, having seen his net worth nearly triple over the last two years. With his company announcing record profits this week, the self-described nerd is now worth $116 billion.
Bezos succeeded Bill Gates as the world's richest person in October 2017, following Amazon's surge in value last year, according to the Bloomberg Billionaires Index. As the company's largest shareholder with a 16 percent stake, Bezos' wealth grew by several billion on Thursday as Amazon's share price shot up by 4 percent following the announcement that it made nearly $2 billion in profits in the last quarter.
If his fortune continues to experience the rate of growth it has achieved over the last two years, Bezos will be worth more than one trillion dollars within four years. This would put Bezos ahead of other historical figures who once held the title of the world's wealthiest person, like John D. Rockefeller (estimated net worth $336bn) and Andrew Carnegie (estimated net worth $310bn), and make him the richest person of all time.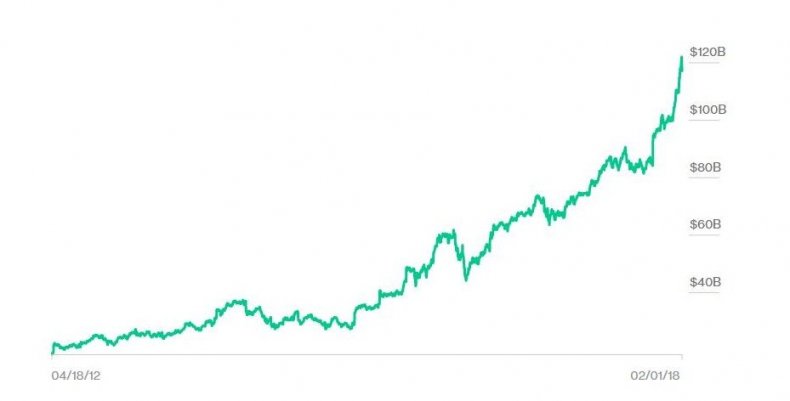 With considerable wealth comes considerable pressure from the public to give large sums to charity. Since stepping down as the head of Microsoft, the world's second richest man Bill Gates has dedicated himself to philanthropy through the Bill and Melinda Gates Foundation. He has also joined other members of the world's richest—including Warren Buffett and Mark Zuckerberg—in pledging to give away the majority of his wealth to charity when he dies.
Bezos garnered plaudits and headlines last month when he revealed he would be donating $33 million to a nonprofit that funds college scholarships for undocumented immigrant students. While it is a substantial amount, the monumental size of Bezos' fortune means it represents only 0.03 percent of his net worth.
The rate at which Bezos' money pile has been growing means the sum is only 0.08 percent of the $43 billion he made in the past 12 months. This means Bezos' charitable donation is the equivalent of someone earning $31,000 per year—the median wage of all full-time workers in the U.S. in 2017 according to the Census Bureau—giving $24 to charity.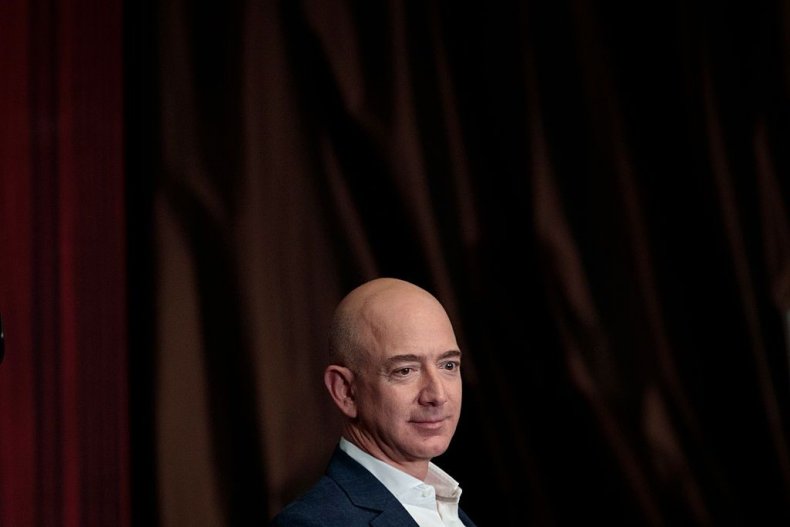 In a 2016 interview, Bezos described founding Amazon as like winning the lottery, and rather than follow the likes of Gates and Zuckerberg, he has instead focussed his winnings on other projects that could ultimately benefit humanity.
Read more: Jeff Bezos is the richest man in the world, but hundreds of Amazon employees are on food stamps
Like PayPal co-founder Elon Musk, who started space firm SpaceX with his own money, Bezos has formed his own private space company Blue Origin. The company is currently being marketed as a space tourism venture, but like SpaceX it could one day take people to Mars and help transform humanity into a multi-planetary species.
Bezos, who also owns The Washington Post, has previously hinted about his intention to shift his "philanthropy strategy" to include more short term efforts. In a tweet posted last June, Bezos sent out a request for ideas from his followers.
"I like long-term—it's a huge lever: Blue Origin, Amazon, Washington Post—all of these are contributing to society in their own ways," Bezos said. "But I'm thinking I want much of my philanthropic activity to be helping people in the here and now—short term—at the intersection of urgent need and lasting impact."