'World's Saddest' Polar Bear to Get Temporary Move From Cramped Chinese Mall Enclosure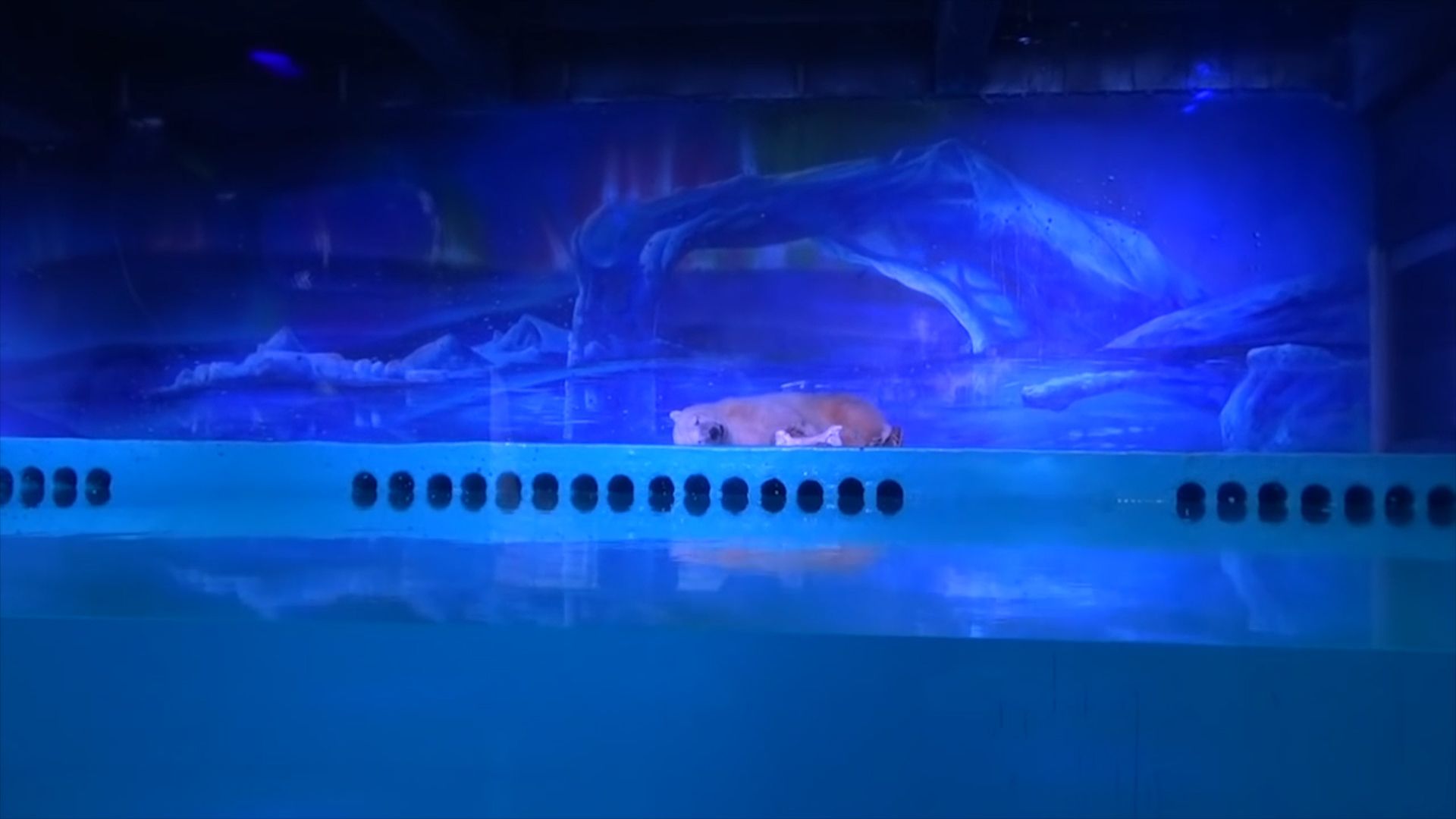 The "world's saddest" polar bear, whose captivity has prompted widespread criticism from animal rights supporters, has been temporarily transferred from his cramped conditions at a Chinese shopping mall to the ocean park where he was born, according to his owners.
Pizza is to be reunited with his parents at an unidentified ocean park in northern China after uproar about his conditions at the Grandview Aquarium in the Chinese city of Guangzhou.
"Pizza, the 'bear baby' that a million customers have enjoyed, will say a temporary farewell to everyone for a while, to return to where he was born and to his daddy and mommy," a notice from the aquarium on social media read. It said that the move was to allow for the space at the aquarium to be "optimized and upgraded."
Pizza became known as the "World's saddest polar bear" after Animal Asia released footage of the animal earlier this year. He lived in an aquarium sized less than 40 square meters that houses a tiny water pool, with glass windows where visitors can view the animal. The upgrade would double the size of the area that Pizza would live in, according to the Guangzhou Daily.
In September, a British wildlife park in Yorkshire made a bid to save the "world's saddest" polar bear from his cramped life at the Chinese shopping mall. It issued a request to move him to their habitat that is designed to house the snow white animals.
Nearly a million people have signed a petition to shut down the aquarium where Pizza was kept with hundreds of other arctic animals. Animal rights groups have welcomed Pizza's transfer but say that he should be moved permanently.
The Guangzhou Ocean and Fishery Bureau opened an investigation into Grandview over its role in animal deaths at the complex, state-run Chinese outlet Global Times reported in September.