World's Smallest Pacemaker Can Be Fitted Without Surgery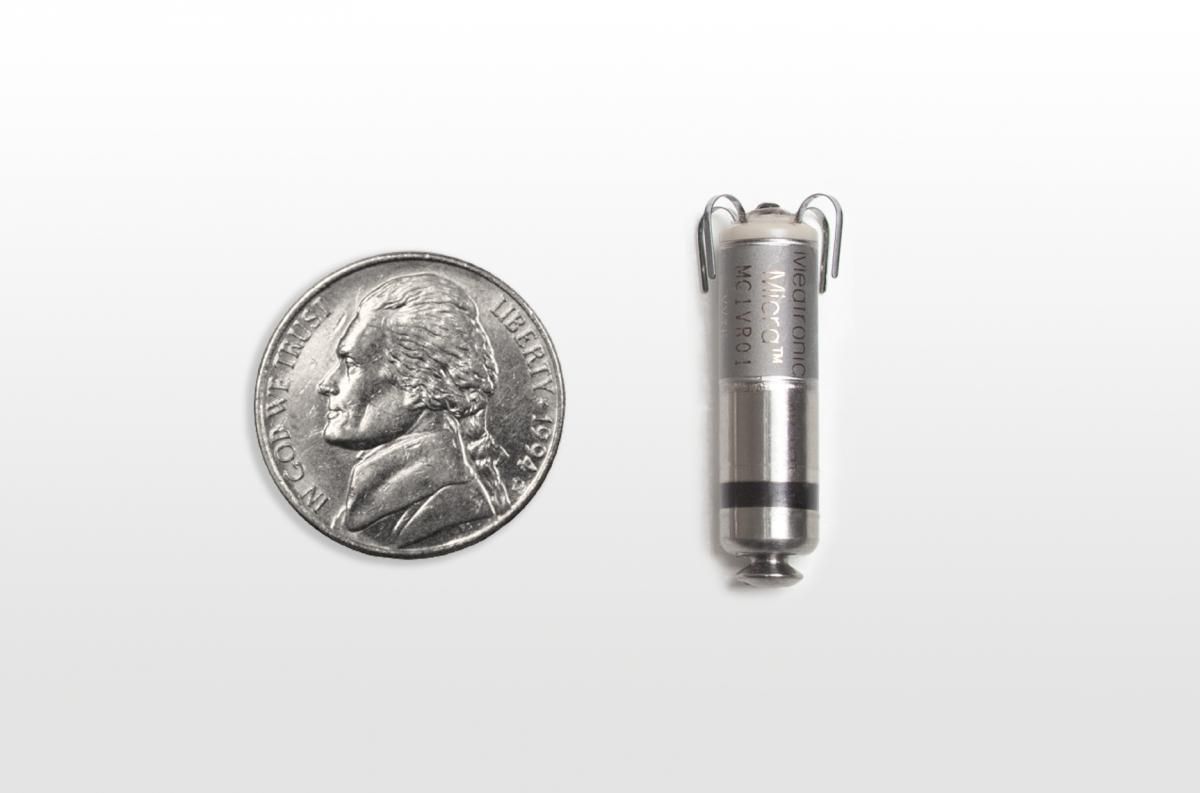 A tiny pacemaker that requires no surgery to be implanted, nor leads to operate, has become the first such device to receive approval from the U.S. Food and Drug Administration
The Micra Transcatheter Pacing System (TPS) from Medtronic is around the same size as a vitamin pill, just one tenth of the size of traditional pacemakers. The clinical trial—conducted at 56 centers across 19 countries—demonstrated 51 percent fewer complications after six months, compared to traditional devices.
"For many years we've been hopeful that a transcatheter pacing solution—with a safety and effectiveness profile on par with conventional devices—would become available, and today Micra has achieved this milestone," Dwight Reynolds, chief of the Cardiovascular Section at the University of Oklahoma Health Science Center and principal investigator in the Micra TPS clinical trial, said in a statement.
"In the clinical trial, the Micra was successfully implanted in nearly all patients, and met its safety and effectiveness endpoints by wide margins. This gives us great confidence that this miniaturized device will bring patients the most advanced pacing technology, combined with the less-invasive nature of the new technology."
The device can be fitted using a catheter tube inserted through the groin, removing the need for major surgery. It attaches directly to the heart using small prongs and delivers electrical pulses to assist regular heartbeats.
Older devices are fitted by creating a "surgical pocket" under the skin near the collarbone and attached to the heart using wires. The lack of leads and wires means it is less vulnerable to infections and other complications that can be caused using traditional devices.
"Medtronic has a long history of collaborating with clinicians to better understand the needs of patients, and then innovating new products to meet those needs," said John Liddicoat, senior vice president of Medtronic.
"We are thrilled to be the first to introduce a transcatheter pacemaker to patients in the U.S., and we're looking forward to working with physicians and educating implanters to extend the positive results of our global clinical trial experience to even more patients."