World's Smallest Possum Found, A Sign of Life on Kangaroo Island Post-Bushfires
The world watched on in horror as the Australian wildfires scorched tens of thousands of miles of land and killed billions of wildlife who lost their lives—some species such as dunnarts and glossy black cockatoos came dangerously close to extinction. Now, on the fire-ravaged land new life has been found—and some very cute life at that.
The world's smallest possum— a little pygmy possum—was found on the island for the first time since the wildfires, almost one year later. Given their size, even in normal circumstances, these tiny creatures are hard to come by—in fact, according to Fauna ecologist Pat Hodgens, there have only been 113 formal records of the species on the Island, Australian Broadcasting Company (ABC) reported.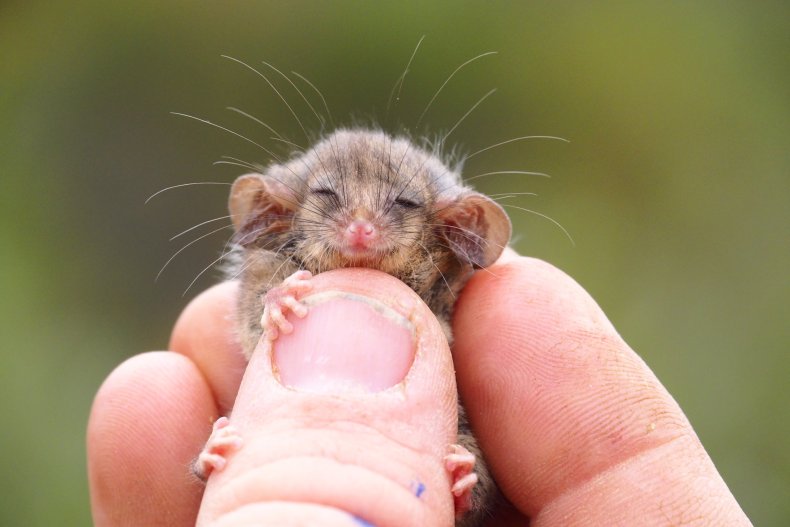 These species of possums are just about 7 grams, a tiny fraction of a pound. They are mostly found in Tasmania, mainland South Australia, Victoria and Kangaroo Island, according to ABC.
After the wildfires there was growing concern about how the area would come back and once again be a tourism hub with vibrant wildlife. Though with this possum discovery, along with more than 20 other species that have been found on the island since experts believe Kangaroo Island will hop back, so to speak.
"Despite nearly 90 percent of the tiny dunnart habitat lost to fires, numerous animal numbers have since been detected," Craig Wickham, managing director of Exceptional Kangaroo Island, tells Newsweek. "Their sightings, via motion-sensing cameras, is heartening for the Island after fears that habitat destruction would decimate the threatened nocturnal marsupial recorded numbers of between 300 and 500."
Hodgens told The Guardian that the fires, which raged on for six weeks between December and January, destroyed about 88 percent of the pygmy possum's "predicted range."
While there is hope in the discovery of life on the island, scientists are still worried that they have yet to find one of Kangaroo Island's native species: the swamp rat. Hodgens tells ABC that the species is rather rare on the island and susceptible to the effects of the wildfire.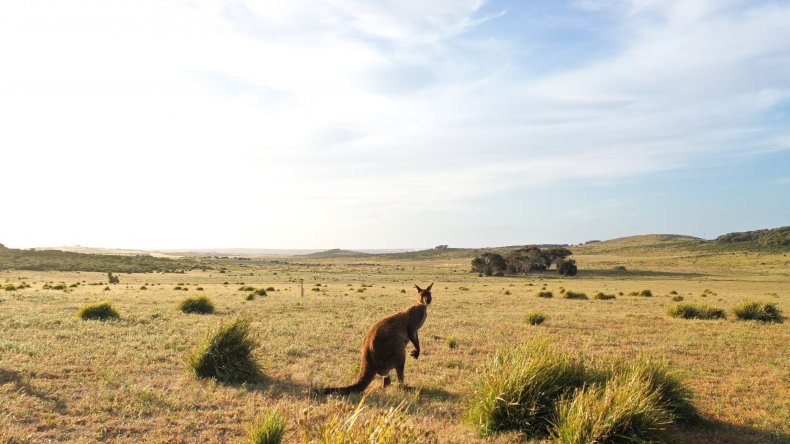 Surprisingly, some plant and animal species thrive in the conditions made by the wildfire.
"Some plants need fire to reproduce, and billions of seeds have fallen post-fire into the open ash beds, which provide the perfect conditions for germination and these plants are now growing rapidly across the Island," Wickham tells Newsweek.
Additionally, he says, some animals, like the Southern brown bandicoots, increase because of fire because of all the truffles that grow around the roots of the burned vegetation.
As well as a plan for future tourism excursions, Exceptional Kangaroo Island has begun planting trees to help further the regeneration efforts.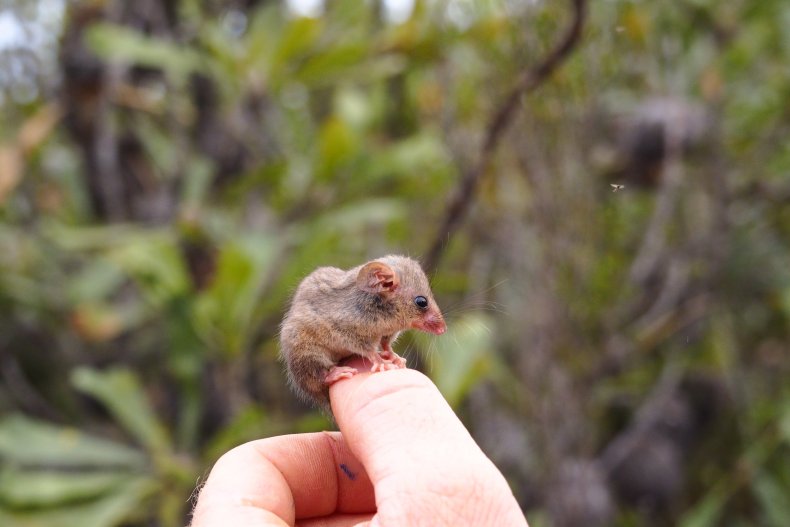 "We've been tree planting to help provide habitat for wildlife after the fires as a way to look out for our future," Wickham tells Newsweek. "Plants provide the framework of our wildlife habitat — and the impact is significant for individual animals, and at a population level. We incorporate fire ecology into the storytelling on our tours so that guests get a deep understanding of the recovery on the island."
While tourism is on hold in Australia as their borders remain closed to most international tourists in an effort to stop the spread of COVID-19, these discoveries are a step in the right direction after Australia continues to recover from an unprecedented year.