Ursula K. Le Guin Documentary Debuts Friday on PBS, Here's How To Stream
A new documentary about science fiction Grand Master Ursula K. Le Guin, author of The Left Hand of Darkness, A Wizard of Earthsea and The Dispossessed, will air Friday on PBS.
Directed by documentarian Arwen Curry, Worlds of Ursula K. Le Guin includes a decade of filming with Le Guin herself, who died in 2018, and interviews with her science fiction and fantasy contemporaries and pupils, including Margaret Atwood, Samuel R. Delany, Annalee Newitz, China Miéville, Neil Gaiman, Michael Chabon and David Mitchell. The movie documents Le Guin's thoughts on the male-dominated science fiction field, including the evolution of her own feminist beliefs.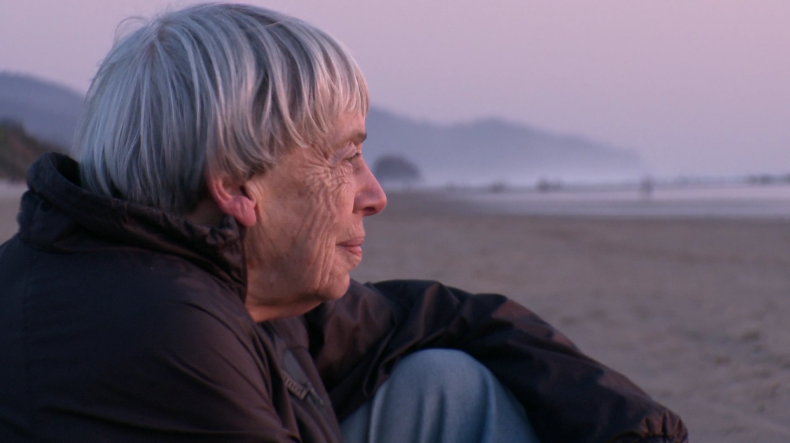 "I had to rethink my entire approach to writing fiction ... it was important to think about privilege and power and domination, in terms of gender, which something science fiction and fantasy had not done," Le Guin says in Worlds, describing some of her early work as "a total complete bust" as feminist literature.
Over nearly sixty years Le Guin wrote 21 novels, in addition to essay collections, children's books, poetry and 11 volumes of short stories. 2019 marks the 50th anniversary of her enduring science fiction exploration of gender, The Left Hand of Darkness.
Worlds of Ursula K. Le Guin premiered at the Sheffield Doc/Fest in June, 2018 and screened at festivals, galleries, colleges and academic conferences in subsequent months. Its broadcast premiere will be presented by the PBS television series American Masters, produced at PBS THIRTEEN in New York, which has aired biographies of writers, artists, musicians and filmmakers since 1986.
"The film explores the personal and professional life of the notoriously private author through revealing conversations with Le Guin as well as her family, friends and the generations of renowned writers she influenced," the American Masters premiere announcement describes. "Visually rich, Worlds of Ursula K. Le Guin illustrates the dramatic real-world settings that shaped Le Guin's invented places using lush original animations over her own readings of her work to provide a firsthand experience of her fantastic worlds."
Worlds of Ursula K. Le Guin premieres Friday, August 2 at 9 p.m. on PBS and will also be available for streaming at PBS.org/americanmasters and on the PBS Video app, which is available for iOS, Android, Roku, Amazon Fire TV and Samsung Smart TVs. Once the app is installed, visit pbs.org/activate, input your activation code and log-in with a Google or PBS account.